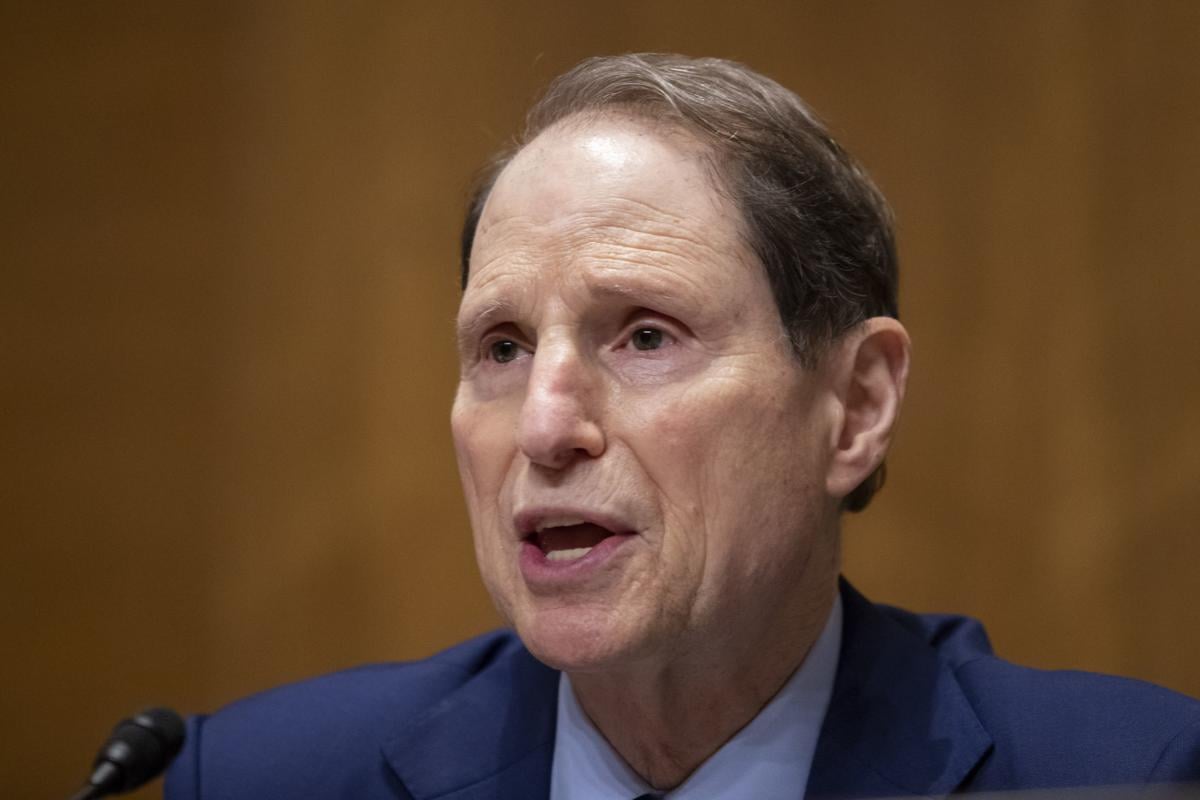 Oregon's U.S. senators, both Democrats, called on the Republican majority to allow a vote on legislation to give permanent status to thousands of young immigrants brought to this country illegally as children.
Sens. Jeff Merkley and Ron Wyden spoke out Thursday after the Supreme Court ruled against President Donald Trump's attempt to end their temporary protection from deportation. The Deferred Action for Childhood Arrivals program was set up in 2012 by President Barack Obama.
The Democratic-led House passed a bill (HR 6) to protect this group, known as Dreamers, more than a year ago. But it has stalled in the Senate, which has a Republican majority.
"DREAMers are members of virtually every community throughout our nation, and they are American in every way except for a piece of paper.
"Today's decision (by the court) should also be a stark reminder that DACA recipients' fate never should have been at the whim of this president or this court in the first place. Leader (Mitch) McConnell must also act immediately to bring the Dream And Promise Act of 2019 to the floor and protect DACA recipients."
"These determined, inspiring, hard-working young people belong in America and deserve the protections promised to them by the U.S. government.
"Today's victory is even more reason for Congress to permanently protect Dreamers from the threat of deportation. The House has voted. Now the Senate must too."
The House approved the bill on June 4, 2019, mostly along party lines. Only seven Republicans joined 230 Democrats — including all four Oregon Democrats — to support it. Rep. Greg Walden, the state's lone Republican in Congress, was among the 187 Republicans who voted no.
An estimated 700,000 people are enrolled in the DACA program. Oregon had around 12,000 when Trump took office in 2017.
Rep. Suzanne Bonamici, a Democrat from Beaverton who sits in the 1st District seat from northwest Oregon, said in a statement:
"I have spoken with many Dreamers in NW Oregon, and with every conversation I am inspired by the resiliency and hope of these young adults. DACA allowed them to dream about their future, and to build lives, families, and careers — until the Trump administration placed them in limbo. Now they can dream again.
"Dreamers have grown up here, and they are an important part of our community and our economy. I will continue to fight for them and their dreams, as I did when I proudly voted in favor of H.R. 6, the American Dream and Promise Act. I call on the Senate to pass the bill immediately to provide long-term protections and a path to citizenship."
In a 5-4 decision, the court found that Obama established the program legally, and Trump had the authority to do away with it, which Trump announced last September. But the court majority also found that the Trump administration did so in an "arbitrary and capricious" way without laying out any rationale that passed legal muster.
Congress has had various proposals to give legal protection to young immigrants since 2001.
"Now is the moment to match words with action and ensure that DREAMers never have to live through this legal limbo again," Merkley said. "Extending permanent protections to DREAMers is not just the right thing to do for them — it is the right thing to do for our entire nation, which benefits every day from their contributions."
Get local news delivered to your inbox!
Subscribe to our Daily Headlines newsletter.