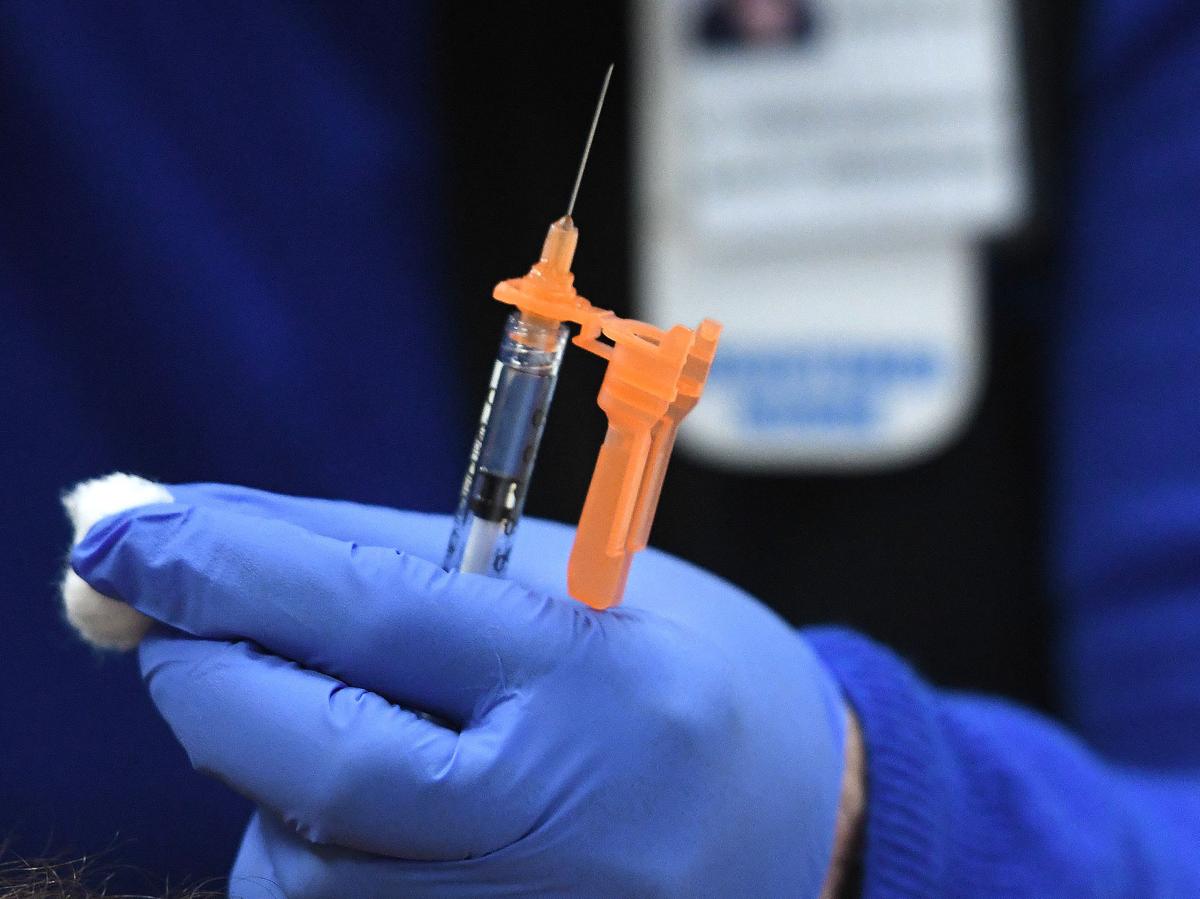 Oregon recorded 441 new confirmed and presumptive cases of COVID-19, including 32 in the mid-valley, the Oregon Health Authority announced Wednesday.
The latest numbers bring the state's cumulative total to 165,012.
OHA also reported two new COVID-related fatalities, raising Oregon's death toll to 2,383. One was a 63-year-old Washington County woman who died on Tuesday and the other was an 84-year-old Douglas County woman who died Monday. Both reportedly had underlying medical conditions.
Health officials in Oregon do not release the names of individuals who die with COVID-19, citing concerns about patient privacy.
Benton County reported 14 new cases on Wednesday, raising its total to 2,582 with 18 deaths since the pandemic began. Linn County reported 18 new cases, raising its cumulative total to 3,828 with 60 fatalities attributed to COVID-19.
The United States has now recorded more than 30.2 million infections, the Centers for Disease Control and Prevention reported on Wednesday. The CDC also reported 807 new fatalities, raising the nation's death toll to 548,162.
In other COVID-related news on Wednesday:
Vaccinations
OHA added 38,373 doses of COVID-19 to the state vaccination registry, including 23,834 doses given on Tuesday as the state's vaccination rollout continues to ramp up. Oregon has administered 914,067 doses of the Pfizer vaccine out of nearly 1.2 million doses received, 850,236 doses of Moderna out of almost 1.1 million received, and 41,187 doses of the single-shot Johnson & Johnson vaccine out of 87,400 received.
Nationally, 150 million vaccinations have been given, according to the CDC.
Support local news coverage and the people who report it by subscribing to the Corvallis Gazette-Times.
Here in the mid-valley, Benton County announced it had received approval from the state to extend vaccine eligibility to Group 7, which includes frontline workers, members of multigenerational households and people aged 16-44 with certain health conditions, among others.
County-level vaccination data was unavailable from OHA on Wednesday.
Hospitalizations
Statewide, 139 people were hospitalized with COVID-19 on Wednesday, unchanged from the day before, according to OHA. The number of patients in intensive care beds rose by one to 36.
Mid-Valley outbreaks
According to a weekly report issued Wednesday by OHA, a COVID-19 outbreak continued at The Oaks at Lebanon with 13 cases involving residents, staff or close contacts, while a new outbreak totaling four cases was reported at Willamette Springs Memory Care in Corvallis.
A previously reported outbreak associated with Quail Run Assisted Living in Albany was declared resolved with a total of 13 cases.
Since the start of the pandemic, 13,740 cases of COVID-19 and 1,287 deaths from the disease — more than half the state's total fatalities — have been reported in connection with congregate care facilities in Oregon.
An outbreak continued last week at Target Distribution Center in Albany, which has been associated with 17 cases. Another cluster of cases connected with the facility grew to 47 people before it was declared resolved in January.
A new outbreak involving five cases was reported at the Lowe's building supply store in Albany.
Workplace outbreaks can include employees, members of their households or other close contacts. So far, 100 deaths and 19,555 cases have been associated with workplace outbreaks around the state, according to OHA. The agency does not report COVID-related deaths by workplace, citing concerns about patient privacy.
There were five active outbreaks involving students, staff or volunteers at mid-valley schools last week, according to OHA. A single case each was reported at Harrisburg High School, Lifegate Christian School in Harrisburg, Central Linn High School in Halsey and Oak Elementary School in Albany. Three cases were reported at Santiam Elementary School in Mill City.