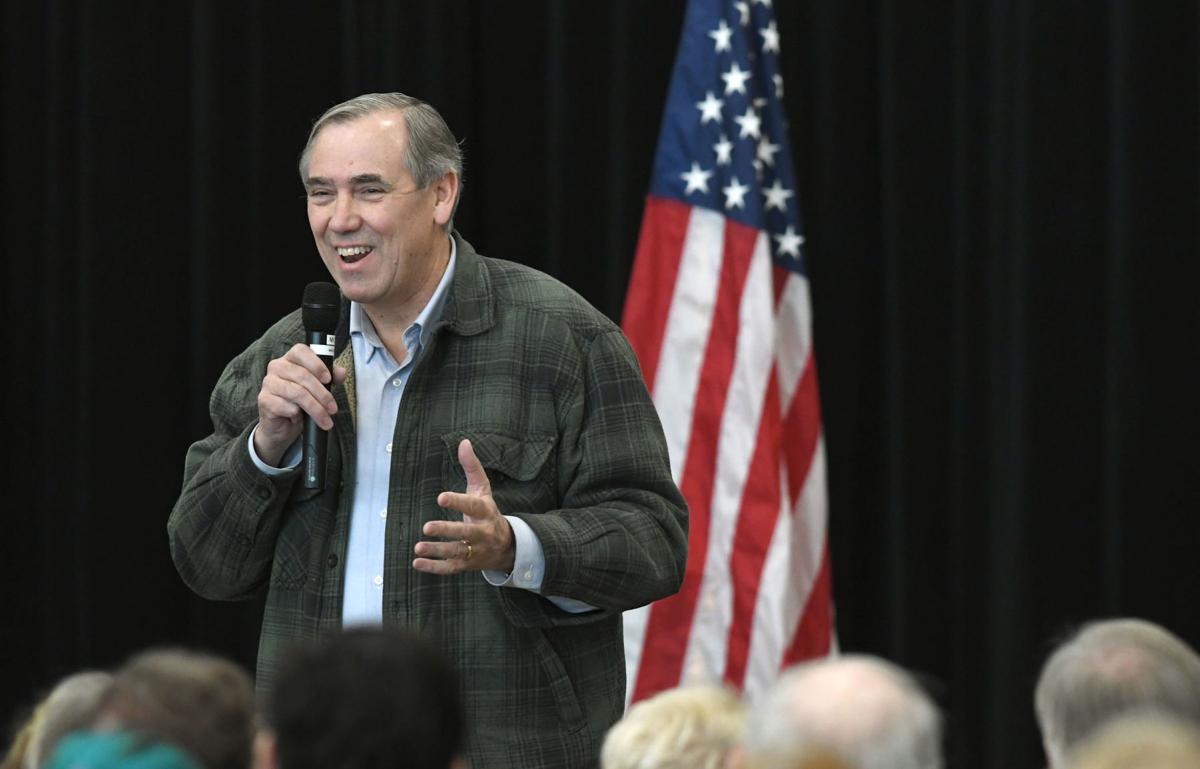 Oregon political leaders react to the inauguration of Joe Biden as President of the United States:
U.S. Sen. Ron Wyden, D-Ore.: "Today our country starts a new chapter to build back better — for everyone. The road ahead won't be easy, but democracy is worth the effort. Let's get to work."
U.S. Sen. Jeff Merkley, D-Ore.: "In the midst of one of the darkest winters in American history, today is cause for celebration and resolve. I have every confidence that President Joe Biden and Vice President Kamala Harris are well equipped to lead that charge with the skill, compassion, and determination it will require. And I am fully committed to doing all that I can to ensure that the Senate is a strong partner to their efforts."
Oregon Gov. Kate Brown: "We have waited a long time to have a strong, competent and trustworthy partner we can work with at the federal level. It is an especially extraordinary moment for our nation to celebrate the historic swearing-in of our first female, Black and Asian Vice President — and the incredibly diverse Cabinet that President Biden has nominated. Our government should be reflective of the people it represents, and now Americans across the country will see themselves in the people holding leadership positions."
U.S. Rep. Cliff Bentz, R-Ontario: "It is an honor to attend today's truly impressive inauguration ceremony."
U.S. Rep. Suzanne Bonamici, D-Beaverton: "President Joe Biden and Vice President Kamala Harris are the compassionate, qualified leaders we need as multiple crises — the COVID-19 crisis, the economic crisis, the climate crisis, and the racial justice crisis — continue to grip our country. This is a difficult time for our country, but there are brighter days ahead as we begin a new chapter. I'm ready to get to work."
U.S. Rep. Peter DeFazio, D-Springfield: "As we reach the end of the Trump Administration, we also reach the tragic milestone of 400,000 Americans dead from COVID-19. My thoughts are with all those grieving loved ones, and I am determined to work with President-elect Biden to lead us out of this terrible pandemic."
Rep. Earl Blumenauer, D-Portland: "The inauguration may happen at noon rather than midnight, but tonight feels like New Year's Eve as we prepare for a fresh chapter in our nation's history. Thinking about how much RBG (Ruth Bader Ginsburg) would have enjoyed this moment."
Oregon Senate Majority Leader Rob Wagner, D-Lake Oswego: "I've been watching this incredible moment in history. It fills me with hope."