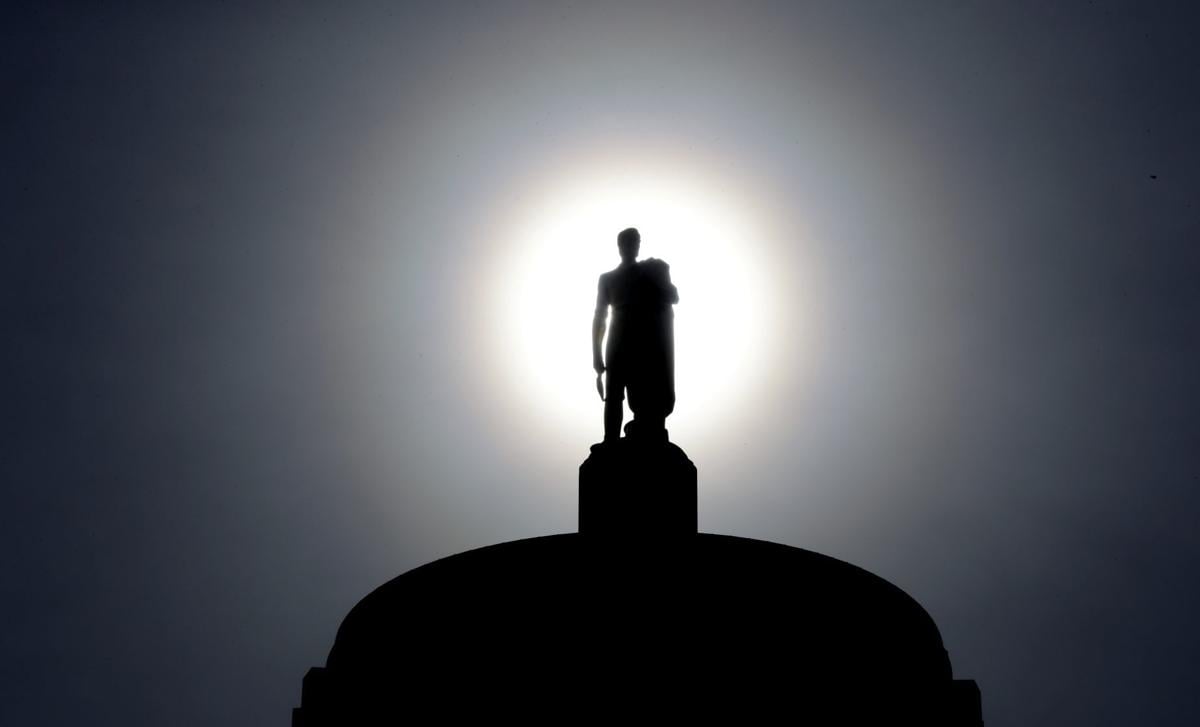 Oregon legislators will begin to review Gov. Kate Brown's proposed spending cuts, hear what the public has to say about them, and come up with their own plans.
Their task is scheduled to start Wednesday, June 17, when two of the Legislature's six joint budget subcommittees meet virtually to look at the proposed cuts and to hear public testimony. Oral testimony is limited to two minutes per person. Written testimony will also be accepted.
Brown asked agencies to come up with cuts totaling $1.85 billion, about 17% of the projected losses to the tax-supported general fund in the second year of the state's two-year budget cycle. The state's latest economic and revenue forecast projects a greater shortfall from virtually all sources, although personal and corporate income taxes account for more than 90% of the state general fund.
The shortfall results from the virtual shutdown of business activity and public life since Brown issued her first executive stay-at-home orders in mid-March in an effort to slow the spread of the novel coronavirus. Even if an economic recovery begins in the third quarter of this year, state economists advised lawmakers it will take years to get back on track. 
The cuts requested by the governor are across the board. Only the Legislature can cut selectively. Neither the governor nor legislative leaders have said when a session will be called, but the work by the subcommittees is a first step toward it.
The natural resources budget subcommittee will meet Wednesday morning, and the education subcommittee on Wednesday afternoon. No dates have been scheduled yet for the human services, general government, public safety and transportation/economic development subcommittees. Each subcommittee is led by one senator and one representative.
A memo from Lindsey O'Brien, chief of staff for House Speaker Tina Kotek, D-Portland, to 27 House members of the joint budget subcommittees outlined what legislative leaders have in mind:
• Use a portion of reserves to help fund public schools for the coming school year.
• Protect essential services — education, health care and services for Oregon's most vulnerable — as much as possible from July 2020 through June 2021.
• Protect investments in communities of color and programs that address racial inequities that persist across all budget areas, including education, health, housing, employment, criminal justice and environment. 
• Prioritize administrative savings.
• Utilize one-time surpluses.
• Delay or suspend expenditures approved in the 2019 session to minimize roll-up costs for the 2021-23 cycle, when the state is facing an estimated $4 billion revenue shortfall.
Oregon has about $1.6 billion in two reserve funds — one generated by lottery proceeds for education, the other generated by income taxes for state programs — plus an estimated $1 billion in ending balances that lawmakers could tap. But lawmakers are barred from using all of the reserve funds in a single budget cycle, and O'Brien said some of that money will be needed in the next budget cycle that starts in mid-2021.
"We will need to tighten our belts," Brown said in a statement after the forecast was released May 20. "I am working with legislative leaders to preserve critical state services, find efficiencies, and prepare for potential budget cuts."
On Monday, the House Republican Caucus — Republicans hold 22 of the 60 House seats — issued a statement blaming Brown's orders for the downturn. It also said:
"We must blunt the economic impact of the executive orders on the future strength of Oregon and her people by reducing the weight of government waste, protecting the safety net, preserving essential public services, reversing job-killing regulations and lightening the burden of aggressive new taxes.
"Most of all in these difficult times we must work together to serve the pressing needs of all Oregonians in a spirit of unity."
Oregon state coffers have received about $1.4 billion in federal aid for expenses related to the coronavirus pandemic, and the Legislative Emergency Board has approved more than $280 million for various programs. About $415 million is reserved for local governments other than Portland, Multnomah and Washington counties. None of that money can be used to offset budget shortfalls.
The Democratic-led U.S. House passed a package May 15 that contains $500 billion in aid to states and $375 billion for local governments within its $3 trillion total. But the Republican majority in the U.S. Senate has balked at the price tag. Prospects for more aid are uncertain, although the Federal Reserve chairman says Congress needs to do more, and the Trump administration — through Treasury Secretary Steven Mnuchin — has taken a wait-and-see stance.