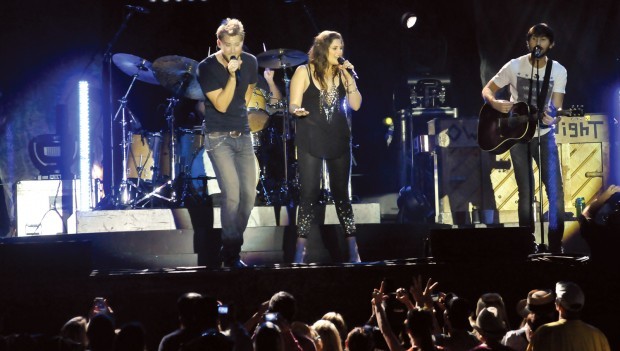 SWEET HOME — The Oregon Jamboree in Sweet Home has been named the Best Festival or Event for 2011 by the Oregon Festivals and Events Association.
The award is for events with a budget of more than $150,000, or more than 40,000 attendees. It was presented recently at the association's annual conference held in Eugene.
"The Jamboree was recognized for its budget, cleanliness and overall professionalism," said Sarah Winslow, a member of the OFEA board of directors and Jamboree employee. "The fact there are more than 800 volunteers who take ownership in the event was also a key factor. Many of the volunteers have been involved for 20 years."
The Jamboree was founded in 1992 by the Sweet Home Economic Development Group, Inc. spearheaded by Marge Geil and Leslie Ancke. The goal was to generate profits that could be used for local economic development projects in the wake of the timber industry's recession.
The event has generated more than a million dollars for economic development in the last 10 years.
The event will celebrate its 20th anniversary August 3-5 behind Sweet Home High School. Country star Wynonna Judd, who headlined the first two Jamborees, will return as part of the celebration. The first two years the Jamboree was held for two days in September. It later expanded to three days and was moved into late July/early August due to traditionally better weather and warmer nights.
Other headliners will include Rascal Flatts and Dierks Bentley. Other acts will be Charlie Daniels BAnd, Neal McCoy, Brantley Gilbert and Chris Young, plus others.
The 2011 Jamboree attracted 41,000 fans.
Jamboree marketing manager Teresa Stas said Spoleto's Pizzeria and Wine Shop at 4804 Highway 20, has named a pizza "The Jamboree" in honor of the event.
The shop will donate $5 for every "The Jamboree" sold from now through August 5 to the Sweet Home Community Foundation.
Free pizza samples will be served at the restaurant from 5 to 6 p.m. Thursday, April 12. Beer and wine will also be available for purchase.