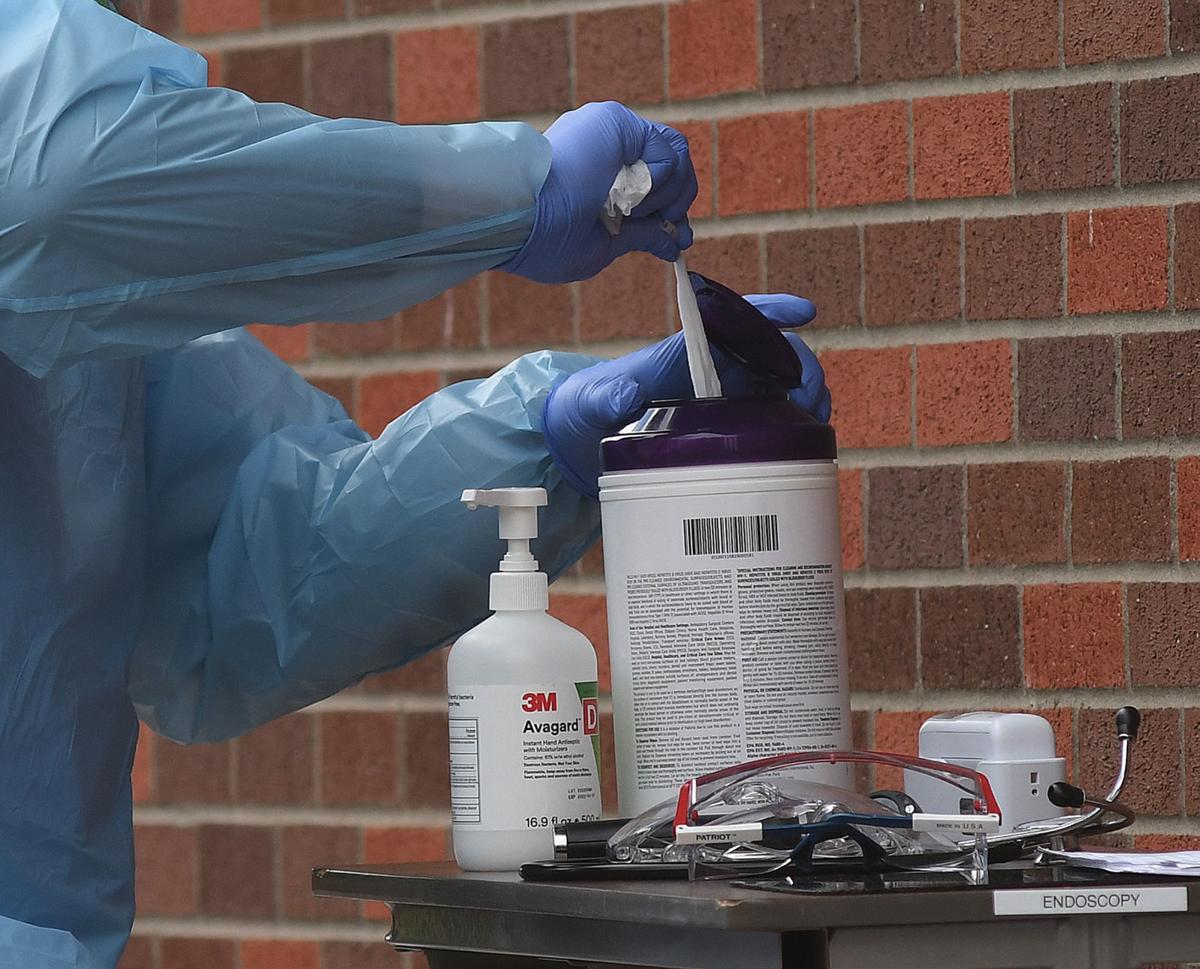 Oregon faces an "exponential growth" in COVID-19 cases if current trends continue, with ever-rising numbers of infections, hospitalizations and deaths.
"We have troubling news," said Oregon Health Authority Director Pat Allen in presenting the state's updated forecast on the pandemic Friday.
The state issued three forecast scenarios.
Current trend: New daily COVID-19 cases would rise to 1,100 to 3,600 by the end of July. Hospitalizations would go from 17 to 49.
Pessimistic: A 10 percent increase in infection rates would trigger exponential growth that could lead to 7,300 new cases and 76 new hospitalizations each day by July 31.
Optimistic: A 10 percent drop in transmission rates would cap new infections at about 1,600 per day, with hospitalizations rising to only 24 per day.
While optimistic forecasts have not been reached in earlier months, the forecasts were based on numbers through July 2, prior to Gov. Kate Brown's order requiring masks to be worn inside public places.
On Friday, the count of new cases dropped to 278, with two deaths, one each in Lincoln and Union counties. Umatilla County continued to be a hotspot, leading the state with 51 new cases. The state set a new one-day record for new infections on Thursday with 389 cases.
Oregon has reported 232 deaths since the pandemic arrived in the state in late February. Dr. Dean Sidelinger, the state's chief medical officer, said the relatively low death rate was a positive, but cautioned that scientists are finding more long-term impacts from infections, ranging from inflammatory complications in children to long-term physical and mental damage in adults.
A Gazette-Times analysis of OHA figures shows that the death rate for COVID-19 cases has dropped to 2.1 of the total cases (see chart below) as of Thursday. It was 3.4% on June 9 and 3.9% on May 9.
Oregon's rate of positive tests is 6%, above the 5% mark needed to indicate the virus infection rate is under control. Oregon ranks 42nd in testing, with 105 tests per 100,000 people per day.
The United States has more than 3.1 million coronavirus cases, with over 133,000 deaths. More than 60,000 new cases were confirmed Thursday, another record-setting day. Worldwide, there have been an estimated 12.4 million infections and more than 550,000 deaths.
The highest rate of growth in infections is among those 20-39 years old. While less than 1 percent of those under 50 will die if infected, the younger groups inevitably increase the exposure of the virus to older, sick and immune-compromised people.
Sidelinger said the state has enough hospital capacity to handle case loads for the next 60 days, unless rates increase further.
Despite the forecast, state officials announced no new mandatory policies. The Oregon Health Authority did add one voluntary limit, asking people to keep indoor gatherings to no more than 10 people for the next three weeks. The request does not change current rules regarding businesses, restaurants and bars.
Allen said the state was constantly weighing the public health issues of transmission and the data showing the health and economic impacts of closing down businesses or requiring people to stay at home.
"It is an ongoing balancing act," Allen said.
The state doubled the number of health and liquor control officials checking up on businesses over the July 4 holiday. Sidelinger said that while Portland and Salem area businesses were largely following the rules, there was "widespread non-compliance" in a variety of locales, including Eugene and areas east of the Cascades.
OHA said it has seen an increasing number of cases coming from clusters of small gatherings such as graduation parties, birthdays, weddings, holiday get-togethers, bachelor parties, fraternity parties and exercise classes.
"There is an inherent sense of safety," Allen said of gatherings with friends and family. "We tend to let our guard down."
Concerned about COVID-19?
Sign up now to get the most recent coronavirus headlines and other important local and national news sent to your email inbox daily.