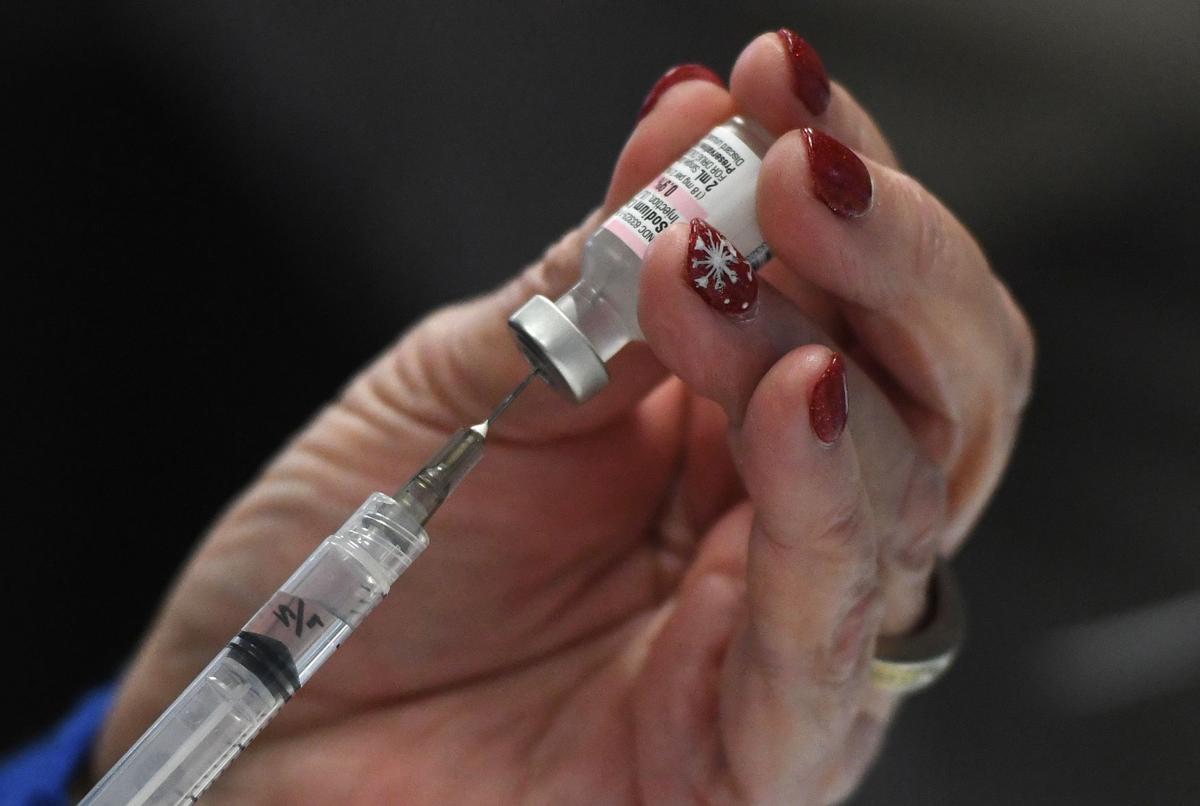 Oregon added 481 new confirmed and presumptive cases of COVID-19, including 30 in the mid-valley, bringing the state's cumulative total to 168,128, the Oregon Health Authority announced on Wednesday.
The state also recorded seven fatalities associated with the disease, raising Oregon's death toll to 2,434. The most recent deaths ranged in age from 48 to 96, with one fatality apiece reported from Clackamas, Douglas, Deschutes, Jackson, Multnomah, Polk and Union counties.
Also Wednesday, OHA provided additional details about the 33 deaths reported on Tuesday, including one Linn County resident, a 73-year-old man with underlying health conditions who tested positive for COVID-19 on Feb. 22 and died in his home on March 21. OHA does not release the names of people who have died with COVID-19, citing concerns about patient privacy.
The other 32 fatalities reported on Tuesday ranged in age from 39 to 95. Five of the dead were from Multnomah County; four each were from Douglas, Washington and Yamhill; three were from Clackamas; two were from Josephine; and one apiece were from Coos, Columbia, Crook, Deschutes, Jefferson, Lane, Marion, Polk, Umatilla and Wasco.
Since the start of the pandemic, Benton County has reported 2,630 cases of COVID-19 and 18 deaths associated with the disease. Linn County has tallied 3,945 cases and 61 deaths.
The United States has now tallied nearly 30.7 million cases of COVID-19 and the national death toll stands at 555,231, according to the latest information from the Centers for Disease Control and Prevention.
Here are some other COVID-related developments reported on Wednesday:
Vaccinations
Support local news coverage and the people who report it by subscribing to the Corvallis Gazette-Times.
OHA added 36,104 doses to the state COVID-19 vaccination registry on Wednesday, including 24,097 shots given Tuesday. The state has now administered nearly 2.1 million doses of vaccine. More than 1.3 million people in the state have received at least one shot, and 802,090 Oregonians are fully vaccinated.
County-level immunization data continues to be unavailable because of a reporting error identified on March 30.
Nationally, 171 million doses of COVID-19 vaccine have been administered, according to the CDC.
Hospitalizations
Across the state, 171 people are hospitalized with COVID-19, up eight from Tuesday, OHA reported. A total of 42 COVID patients were in intensive care on Wednesday, unchanged from the day before.
Mid-Valley outbreaks
A COVID-19 outbreak at The Oaks at Lebanon held steady last week at 13 cases involving residents, staff or close contacts, OHA announced in a weekly update issued on Wednesday. Another previously reported outbreak at Willamette Springs Memory Care in Corvallis grew by three cases to seven, and a new outbreak involving three cases was reported in association with Meadowlark Senior Living in Lebanon.
Outbreaks connected with Oregon congregate care facilities have accounted for 13,809 cases of COVID-19 and 1,297 deaths — more than half the state's total fatalities — since the start of the pandemic, according to OHA.
The ongoing workplace outbreak at Target Distribution Center in Albany grew by one case last week to 18, OHA reported. An earlier case cluster connected with the facility involving 47 people was declared resolved in January.
A previously reported outbreak at the Lowe's home improvement store in Albany is now considered resolved after topping out at five cases.
Meanwhile, a new outbreak was declared at Corvallis Tool Co. in Philomath, where eight cases have been reported.
Workplace outbreaks can include employees, members of their households or other close contacts. To date, 19,807 cases and 102 deaths have been associated with workplace outbreaks in Oregon. OHA does not report employee deaths by workplace, citing concerns about patient privacy.
There were a number of active outbreaks last week involving students, staff or volunteers at mid-valley schools, according to the Wednesday update from OHA.
New outbreaks were reported at South Albany High School, Central Linn Elementary in Halsey and East Linn Christian Academy in Lebanon, with one case apiece, and Standard Christian School in Albany, where three cases have cropped up.
Outbreaks continued at Harrisburg High School, Lifegate Christian School in Harrisburg, Central Linn High School in Halsey and Oak Elementary School in Albany, which have reported one case each.
A previously reported outbreak at Santiam Elementary School in Mill City, which involved three cases, was declared resolved.