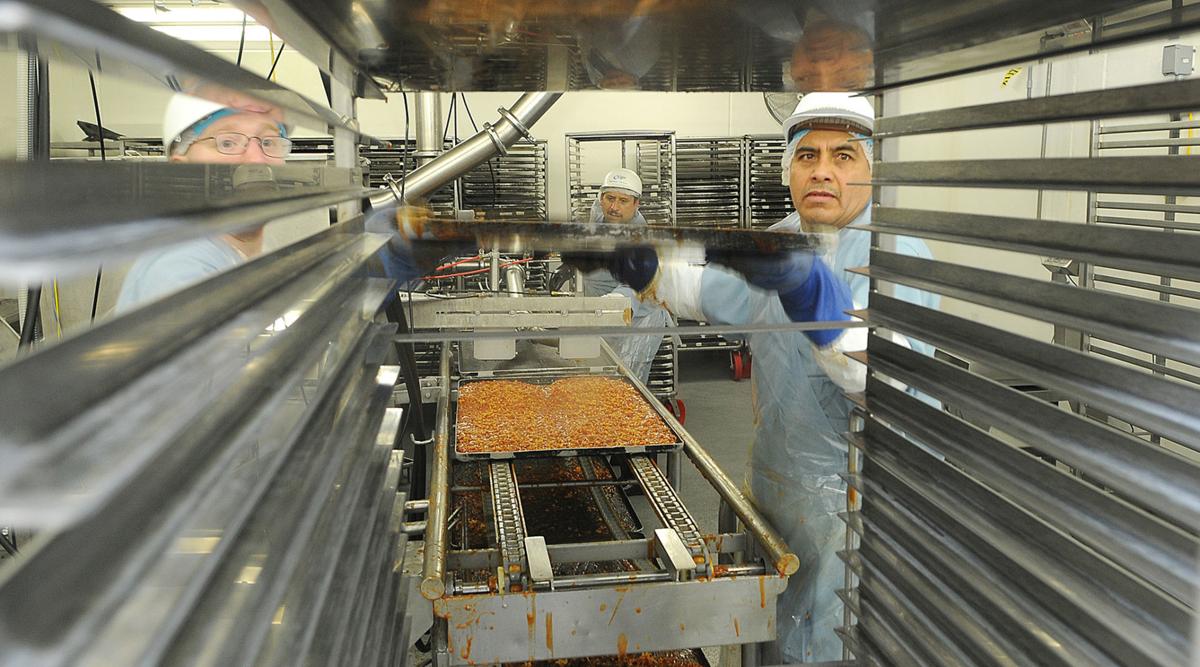 OFD Foods announced on Tuesday that it is expanding one of its Albany manufacturing plants with an $8 million addition to increase production and gain more sales in the growing freeze dried foods market.
"We've been at capacity here in Albany for the last several years," said Jim Merryman, OFD president/CEO.
No new workers are expected, but the expansion will make the Albany facility more efficient, Merryman added.
The two-level, multi-room addition will add about 11,000 square feet to an existing 62,000-square-foot building.
The expansion will increase OFD's cooking capabilities for its Mountain House brand and military meals, and includes two truck bays. Production of meals is targeted to start by October 2019.
The company recently completed a manufacturing facility in Henrietta, New York to increase freeze drying capacity for the company as a whole. The New York plant is designed for ingredients, rather than meal production.
You have free articles remaining.
"The expansion in New York allows us to grow in Albany," Merryman said.
Increased interest in outdoor activities such as camping has contributed to the growth of the freeze dried foods industry.
But Merryman said marketing efforts have made a bigger impact.
"We've been doing our best, along with other people in the industry, to expand the market. We've been successful in making that happen," Merryman said.
"We're putting marketing dollars into getting more people to try and use our freeze dried food for their camping experiences," he added, saying that people who have enjoyed the outdoors for years are switching over.
The occasional at-home use for freeze dried food also is increasing in popularity, Merryman said. "Our product makes a delicious, quick meal," he said.
OFD, headquartered in Albany at 525 25th Ave. SW, has more than 450 employees in Oregon and 22 employees in New York.