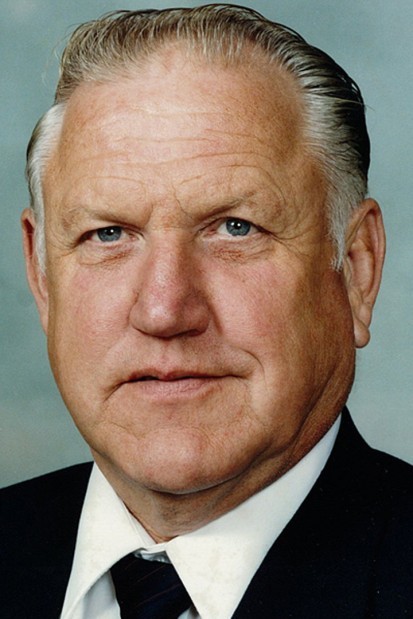 Jan. 13, 1932 - Nov. 22, 2011
Robert A. Park, 79, formerly of Lebanon, died Tuesday.
He was born in Yakima, Wash., the son of Ransom and Nina Park. He attended elementary school in Monmouth, and was the last senior class to graduate from Monmouth High School in 1950.
Bob served in the U.S. Army from August 1951 to March 1954. He was an expert marksman and could hit a 50 cent piece at a 100 yards nine out of 10 times. He served in Korea. His company was the 3rd Sq. 27th Wolfhound, 25th Infantry Division. He was submitted to atomic testing series in which his com-pany was ordered to watch an atomic blast in the Nevada desert. The operation was called "Desert Rock V" (Thanks Uncle Sam). He was awarded the combat infantry badge, the Korean Service Medal with two bronze service stars, the UN Service Medal and the National Defense Service Medal.
He graduated with a bachelor's degree in 1957 and a master's degree in 1966, both from Oregon Col-lege of Education. He taught at Cloverdale, the Bureau of Indian Affairs in Minto, Alaska, and Nenana, Alaska. Returning to Oregon, he taught at the Kinzua, a logging camp school, then to Hebo, where he was a principal at the grade school. He also taught at Crowfoot Elementary School in Lebanon, and was principal at Griggs Grade School.
Later he went to work with the Department of Defense Dependent Schools (DODDS) in Schwabisch Gmund, Germany, at Patch Elementary School in Stuttgart, where he was awarded the administrator of the year from 1988 to 1989. He was assistant principal at the grade school in Schweinfurt before going to Okinawa where he was the vice principal at Bechtel Elementary School. He was principal at the Guan-tanamo Bay Grade School at the Navel Base in Guantanamo Bay, Cuba.
He married Nancy Cross on Aug. 5, 1954, and they had two children, John Edward and Anna Marie. They were divorced in 1957. His second marriage was to Martha Lancaster on Nov. 9, 1959, and three sons were born, Russell, Willie and Doug. Martha preceded him in death in 2003. On June 18, 2005, he married Ethel Burns. He is also survived by two sisters, Doreen Kilen and Nina Meyers. There are six grandchildren and four great-grandchildren.
His son, John Edward, and brother William Park preceded him in death.
A memorial service will be at 1 p.m. today at Western Oregon University, Gentle House in Monmouth.
Virgil T. Golden Funeral Service is handling arrangements.
To plant a tree in memory of Robert Park as a living tribute, please visit Tribute Store.
Obituaries Newsletter
Sign up to get the most recent local obituaries delievered to your inbox.