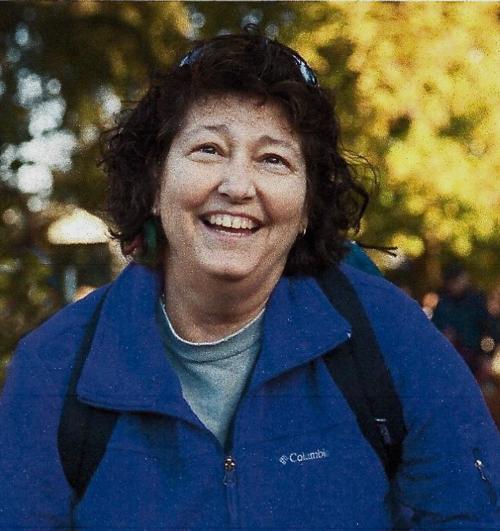 April 8, 1961 — January 15, 2020
Mary Brookes, a longtime resident of Corvallis, died early morning on January 15. Mary was born in Corvallis in 1961 to Victor and Martha Brookes. Although she spent a number of years in other parts of the country working and going to school, she spent most of her life here.
After graduating from Corvallis High School Mary went on to graduate from Southern Oregon State College in Early Childhood Education. She worked as a kindergarten teacher, first in Waldport and then in McMinnville. She then decided to change careers and pursued a master's degree in Occupational Therapy from Boston University, graduating in 1996. Mary returned to Oregon and became an Occupational Therapist for Peace Health in Eugene. She returned to Corvallis in 2010 as an Occupational Therapist for Good Samaritan Regional Medical Center, so that she could spend more time with her family
Mary is survived by her three brothers: Richard, Allen and Thomas, and her six nieces and nephews, Harrison, Margaret, Zoe, Alexander, Jackson and Leo. Mary loved being with her family and we loved being with her.
You have free articles remaining.
Mary loved cooking and crafts. She especially loved making desserts for her nieces and nephews, and would provide them with cookies and cakes on every possible special occasion. One of her favorite activities at Christmas time was to make gingerbread houses. Mary was gifted in crochet and needlework and left behind many beautiful items created for family and friends.
Mary's other big love was for all things Disney. She loved going to Disney properties with family and friends, and most of her nieces and nephews were guided through the Magic Kingdom on at least one occasion. Mary dreamed of writing a mystery novel that took place in Disneyland and did extensive research into the secrets and lore.
Mary had a love for pug dogs that began when she got her beloved Pearl. She enjoyed attending the Pug Crawls in Portland and following all the famous pugs on the internet.
Mary's family will host a celebration of her life at an open house February 15th, beginning at 5 p.m. at 1851 NW Jameson Place, Corvallis.
In lieu of flowers, donations can be made to Pacific Pug Rescue, 15532 SW Pacific Highway, C1B #134, Tigard, OR 97224.
McHenry Funeral Home assisted with arrangements.
To plant a tree in memory of Mary Brookes as a living tribute, please visit Tribute Store.