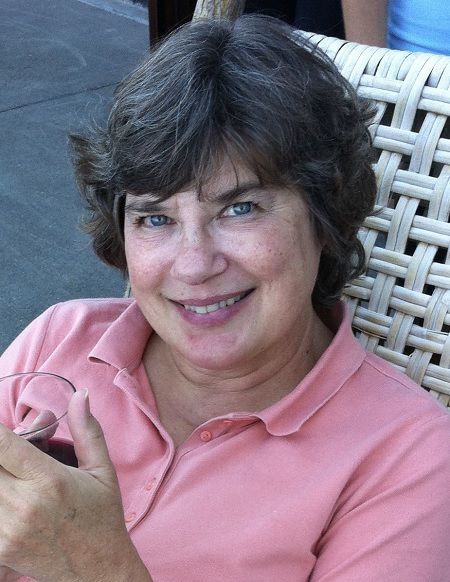 December 26, 1953 - April 1, 2021
Lori Ann Bjornstad Duvall, age 67, of Tangent, Oregon, passed away suddenly and unexpectedly on April 1, 2021, at her place of work in Tangent. The cause of her death is undetermined at the time of this writing.
Lori was born on December 26, 1953, to Harold Olaf Bjornstad and Beatrice Mina Thorne Bjornstad in Mercy Hospital in Devils Lake, North Dakota. She lived on a farm north of Churchs Ferry, North Dakota, the first ten years of her life. In September 1964 her family moved to a farm in the community of Oakville, Oregon, south of Albany. Lori graduated from Albany Union High School in June 1971. She received a Bachelor's Degree from Oregon State University and a Master's Degree from the University of Portland. She worked for Georgia Pacific in Portland as a lumber buyer, and through GP she met Bob Duvall of Ridgefield, Connecticut. She moved to Connecticut, and she and Bob were married on Long Island, New York. Two children were born to the marriage - Robert Lee Duvall and Kathryn Thorne Duvall. Lori worked retail at Ridgefield Supply for many years. The family moved back to Oregon and lived on a beautiful property on Kiger Island south of Corvallis. When Lori and Bob divorced, Lori and the children moved back to Connecticut, where the children completed high school. She sold her home in Connecticut and lived in various places, including Belgium. She eventually landed in Corpus Christi, Texas, where she worked for the Red Cross. At last Lori returned to Oregon. She purchased a home in Tangent and worked at Barenbrug at the time of her death.
Lori had a bubbly and enthusiastic personality. She was a lover of books, particularly of British literature. She loved to travel and was privileged to visit many countries on six continents. She was proud of her English and Norwegian heritage and loved family history. Lori also loved the cats, dogs, and various other animals she had throughout her life, including "Tuffy," a steer she helped her father raise when she was younger, and whom she refused to eat when the time came. Lori was musical, and she enjoyed singing in a trio with her two sisters, as well as singing in middle and high school choirs. She was also an accomplished pianist and writer.
Lori is survived by son Robert, his wife Alexandra, and their children, Archer Lee Duvall and Merrick Daniel Duvall of Mill Valley, California; daughter Kathryn of Corvallis; sisters Randi Bjornstad of Eugene, Lisa Bjornstad of Albany, and brother Paul Bjornstad of Coburg. Lori was preceded in death by her parents and brother Eric.
Her sudden death has left an empty space in many lives. Lori often expressed how much she loved her job and her colleagues at Barenbrug. Her family would like to thank the first responders for their efforts in her behalf. A special thanks goes to Kyle, who happened to be driving by, saw Lori in distress, and tried valiantly to save her.
Lori's life will be celebrated on Wednesday, April 7, at her daughter's home in Corvallis. All are welcome from 5-7 p.m. at 3308 NW Fillmore Ave. Memorial contributions may be made to Safe Haven Humane Society in Albany, Oregon in care of the funeral home.
AAsum-Dufour Funeral Home (www.aasum-dufour.com) is handling the arrangements.