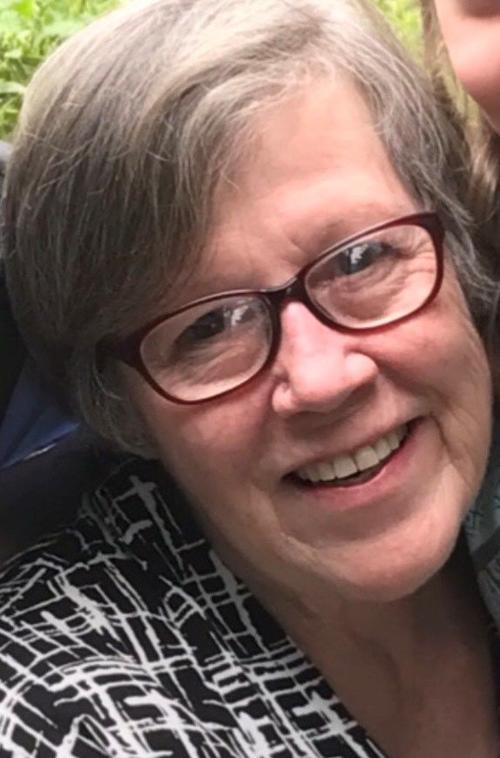 November 18, 1951 – May 10, 2020
Linda Irene Jones, 68, passed away on Sunday, May 10, 2020 at Salem Hospital in Salem, Oregon, from a long battle with cancer.
Linda was born in Corvallis, on November 18, 1951 to Ralph H. and Dolores J. Jones. She attended Corvallis High School. She received her GED and then went on to Phagans Beauty College to become a hairstylist. This was a career she enjoyed for more than 40 years.
Linda worked at a few different hair salons in Corvallis: Emotional Rescue, Cut Ups, and most recently Hair, Body & Sole for 15 years. She loved her career! She was amazing with color, updos, and braids for special events. Her clientele became friends and her co-workers became family.
Before Linda took her career path with hair, she was a bartender; she just loved people.
Linda was always a caregiver. She mentored with Teen Challenge, helping women overcome many obstacles in their lives. She also volunteered with hospice and a women's shelter at her church. She just wanted people to feel loved and cared for.
Linda had such a passion for taking care of people and not afraid to share her love for Jesus. She went on to become a missionary in Israel for five years to spread the good word. She learned Hebrew and how to cook Middle Eastern dishes. She had always hoped to go back.
Linda was on a bowling league for many years. She truly loved the competition.
Family came first to her; she had a love like no other for her nieces and nephews, cousins, and friends. She was known to so many as "Mama Linda" the Caretaker.
Linda had a great sense of humor; we know she got that from our mom. She had an amazing smile and an infectious laugh. She was always cheerful and fun, even though her tough battle with cancer. She was one of the bravest and strongest people I know. She knew she was loved by so many and wanted you all to know in return that you meant the world to her.
Linda is survived by her siblings: Charlotte (George) Bradley of Dayton, Ohio; Gary Michael (Pam) Jones of Sunriver, Oregon; Diana Derrickson of Redmond, Oregon; Bonnie (Steve) Kelso of Alsea, Oregon; and April DeFoor of Salem, Oregon.
She was preceded in death by her parents; her brother, Larry Dean Jones; her niece, Corrie Starost; and her great nephew, Leslie Michael Gulde.
The family wishes to extend their gratitude to Salem Cancer Center, nurses and doctors, First Call Home Health Care, First Responders, and the Corvallis Cancer Center.
Please share condolences and fond memories for the Jones family at www.HED-FH.com.
In lieu of flowers, the family requests contributions to be made to Hospice of Corvallis, Oregon.
Linda requested a Celebration of Life. This will take place on June 6, 2020. She wanted it to be a potluck and all of us to just have fun; we will have social distancing regulations in place, if needed. Please bring your favorite dish: 31522 Peoria Rd / Shedd, Oregon 97377. Festivities will begin at 1:00 p.m.
Obituaries Newsletter
Sign up to get the most recent local obituaries delievered to your inbox.