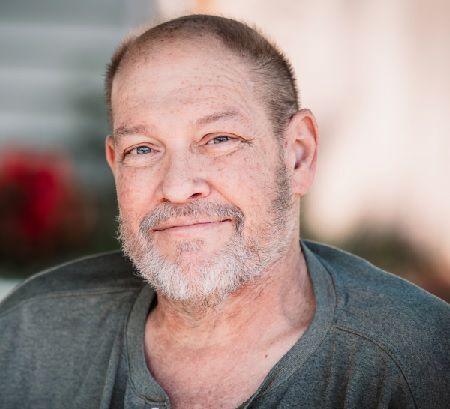 June 3, 1963 - January 9, 2021
Keith Wayne Johnston was born June 3, 1963 in Albany, Oregon to Betty (Koop) and Ken Johnston. Keith died on January 9, 2021 in Salem, Oregon.
Keith married his love, Kristi Long, on July 10, 2010 in Albany, Oregon.
Keith was a kind, gentle, patient, dependable, loyal, generous, solid man who loved big! You are a lucky person if Keith loved you. He loved music, blessing others with his beautiful singing voice, reading, water sports (especially boats & water skiing), fishing, camping, animals (especially his dog, Diego), tinkering with electronics, and spending time with his family and friends. Keith had a way of drawing people in and was a man you could count on, always there if you needed help or a listening ear. He possessed a wicked, dry wit which caused much hearty laughter and helped him through many a trial.
Keith is survived by wife Kristi; mother Betty (Johnston) Dalke & husband Jim; brother Scott Johnston; sister of his heart, Lori (Neal) Norton; grandmother Erma Johnston; nieces and nephews Amanda, Jack, Brooklyn and Julie; uncles Gary (Janet) & Steve Johnston; numerous cousins; Tara & Joe Maffeo; honorary niece Gracie Maffeo; godson Aaron Mosley; goddaughter Kristin Valenzuela; and many lifelong friends.
Keith was preceded in death by his father Kenneth Johnston; grandparents Ermine Johnston and Pete and Sally Koop; Uncle Leroy Koop; Aunt Dorothy Phillips; and cousin Creed Phillips.
Graveside services will be at 11:30 a.m. on Saturday, January 23, 2021, at Palestine Cemetery, NW Palestine Ave, Albany, Oregon. Masks required.
In lieu of flowers the family asks that you consider a donation to the American Kidney Fund at www.kidneyfund.org.
Condolences may be left at AAsum-Dufour Funeral Home website (www.aasum-dufour.com).