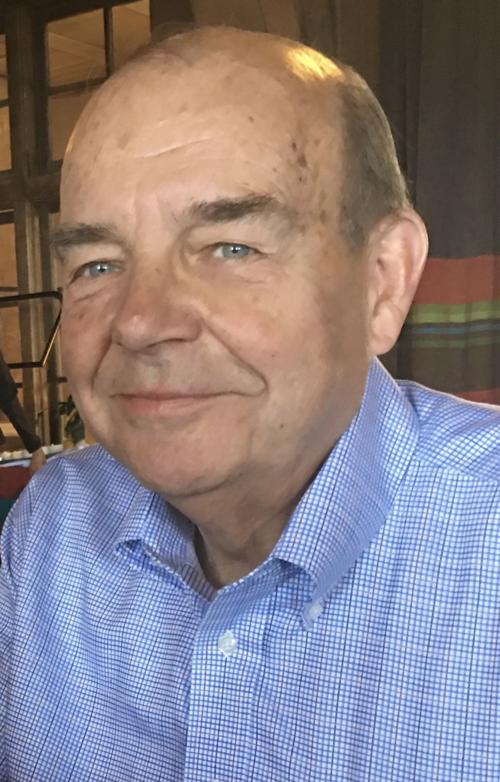 1943 – 2020
On June 4, 2020, John Arthur Martinsen, 76, passed away from cancer at home in Corvallis, surrounded by his loving family.
Born in New York City, John was the son of Clarence and Doris Martinsen. He spent his childhood in New York City prior to moving to Washington State to attend college. He received his Bachelor's degree in Civil Engineering from Walla Walla College, Washington and his Master's degree in Environmental Engineering from Washington State University in Pullman, Washington. In 1967 he married the love of his life, Linda, in Puyallup, Washington and they moved to the Chicago area where they lived for 10 years and had three children.
In 1977 he moved to Corvallis, with his family. John worked for CH2M Hill in Corvallis approximately 20 years as an environmental engineer, and changed careers to become a financial advisor/manager with Wells Fargo until his retirement this year.
John had a passion for community service, volunteering in many areas, including church, his children's school, Trillium Family Services (Children's Farm Home), Lumina Hospice (Benton Hospice), Greenbelt Land Trust and with the Corvallis Rotary Club. He had a love for the outdoors, rafting, skiing, running, golf, hiking, mountain climbing, reading, sports, ice cream, Linda's chocolate chip cookies and activities with family and friends. Always an adventurous spirit, John had been planning to ride the zip line at Mt. Bachelor for his 77th birthday this year.
John was well known for his humor, generous and kind spirit, and excellent memory. He was a great listener, and always made others feel good about themselves. Three years ago, to celebrate their 50th wedding anniversary, John and Linda enjoyed an Alaskan cruise with their children and grandchildren. Last summer, he enjoyed touring the Serengeti with family and several friends.
He is preceded in death by his parents, aunts and uncles.
John is survived by his wife, Linda; daughter, Julie Kimitsuka and her husband Richard; sons, Brian Martinsen and Thomas Martinsen; grandchildren, Sarah and Daniel Kimitsuka; brother, Edward Martinsen and his wife, Libby; cousin, Edward Ericson and his wife, Kim; and cousin, Ruth Wolsch.
Memorial donations in John's name may be directed to Trillium Family Services (Children's Farm Home). To follow John's request, a private family celebration of his life took place prior to his death. Family and friends plan to ride the new zip line at Mt. Bachelor in honor of John's life. Please share condolences and memories for the family at www.mchenryfuneralhome.com
To plant a tree in memory of John Martinsen as a living tribute, please visit Tribute Store.
Obituaries Newsletter
Sign up to get the most recent local obituaries delivered to your inbox.