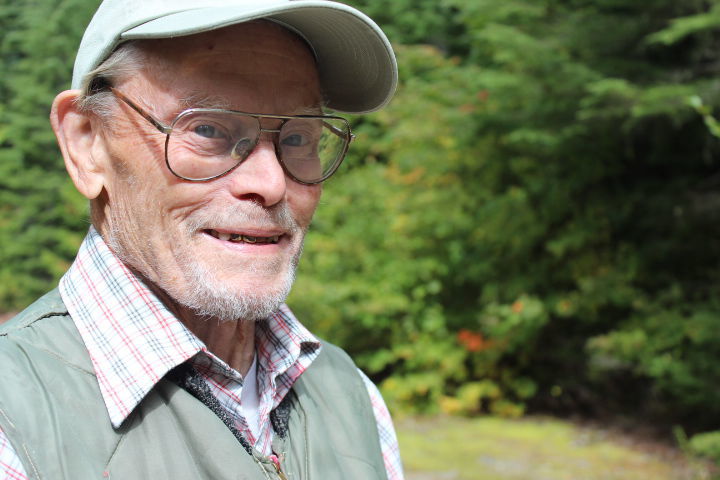 November 19, 1927 – May 5, 2020
Dr. Gerald (Jerry) Simonson, 92 of Albany, passed away on Tuesday May 5, 2020 from natural causes. He was born November 19, 1927 in Albert Lea, Minnesota, to Maghilde and Herman Simonson. Gerald grew up on the family farm, the youngest of four. He was raised with the help of his Uncle Fred Hedberg who moved onto the farm to help his widowed sister, since Jerry's father died of pneumonia early on. Jerry attended a one-room schoolhouse, rode a horse from the farm to get there; he went on to graduate from New Richland High School in 1945.
After high school, Gerald served in the U.S. Navy towards the end of WWII as an electronic technicians mate and was stationed out of the Philippines, Guam, and Hawaii.
At the University of Minnesota he continued his post-service life where he met and later married Phyllis (Billie) Simonson, on August 16, 1952. She had a career as a registered nurse and Jerry earned his doctorate in Soils Science at age 26 (Iowa State University, Ames). They welcomed sons Tom, and three years later Scott.
They later moved to Bozeman, Montana where they began raising their two young boys, and made lifelong friendships. In 1961 they moved to Corvallis, had daughter Annette, and Jerry started his job at Oregon State University as a soil scientist. He took part in some of the early surveys and mapping of Oregon soils. Over his 32-year teaching career in the Soils Department at OSU, he was also involved in many different projects advising the Soil Conservation Service in various Oregon Counties. Jerry kept in touch with many of his former graduate students, both local and international. He was greatly respected by his colleagues and grad students who came from all over the U.S. and world to OSU to learn about soils taxonomy and agronomy.
In 1977, Jerry took a temporary leave from OSU and went back to Bozeman, Montana to help complete statewide soils map of Montana, and of course, to do lots of fishing, hunting, and cross-country skiing whenever possible. In 1992 he served a 2-year term as one of the Directors of the Linn County Soil & Water District.
Jerry continued to do soils survey work well into his "retirement" years, including work in Morocco, the Cape Verde Islands and Utah in the mid 1990's.
Jerry was truly in his element in the great outdoors. When the family first moved to Oregon in the 1960's, he climbed most major mountain peaks in the Pacific NW. The family had many camping travels all over the wilds of Oregon, British Columbia, Canada, the Southwest and back to the Midwest to visit relatives in beloved Minnesota. Roadside geology, rock collecting, and photography were his favorite elements of every trip. In later years, Billie and Jerry traveled to many interesting parts of the United States, Alaska, Canada and Mexico. They always loved the family's dachshunds, who often went along, as did one grand kid at a time, for a memorable trip.
As recently as 2017, Jerry continued hiking, fishing and camping with his children and grandchildren. Some of the most memorable times were made elk hunting with his sons. An avid reader and lifelong learner, he was seldom seen without a book in hand. Like his wife, Billie, he was fortunate to remain in his own home, and was cared for throughout his late years by son Scott and help from family.
Gerald was preceded in death by his wife of 58 years, Billie, sister Phyllis (Morreim), brothers Bob, and Larry (all of Minnesota).
Gerald is survived by his children (& spouses): Tom (Junia), Scott, Annette, grandchildren Joel (Erica), Matt (Shauna), John, Katie and Sienna, and great-grandchildren Nathan and Eliana Simonson (all of Oregon) with many nieces and nephews, of Minnesota, Oregon and California.
There was a small family gathering on May 8, 2020, Gerald was laid to rest next to his wife Billie at Twin Oaks Memorial Gardens on Riverside Drive, Albany.
To plant a tree in memory of Gerald Simonson as a living tribute, please visit Tribute Store.
Obituaries Newsletter
Sign up to get the most recent local obituaries delievered to your inbox.