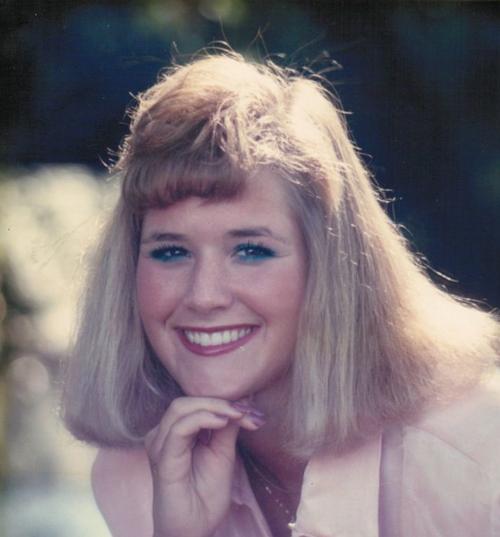 August 20, 1969 — November 19, 2019
On November 19, our beloved and beautiful daughter Christine Ann passed away peacefully in her sleep, and awakened into the loving and merciful presence of Jesus. At that time she had been working in Seattle as an Employment Recruiter for Microsoft.
Christine was born August 20, 1969, in Salem. She attended Queen of Peace Elementary School, Judson Middle School and Sprague High School. Throughout her life Christine was blessed with joy and enthusiasm for life. She shared that joy and enthusiasm for four years as a Cheerleader while attending the University of Oregon. After graduating from University of Oregon, she continued to "cheer on" and encourage others as a "Boot Camp" exercise instructor at Salem Court House. For many years she enjoyed part time work as a "Zumba" instructor in the various areas throughout the country where she worked. In her professional calling, she was an employment recruiter, working for various companies seeking employees for internet technology and health fields.
Christine's faith sustained throughout her life, especially in dealing with some serious health problems. Last year, a serious foot infection led to septicemia. In September, she was hospitalized with severe hypertension, and congestive heart failure. Medication and life style modifications followed but the damage to her health was irreparable. Christine never complained. She continued to remain positive, hopeful and trusting in God's providence and mercy.
You have free articles remaining.
Christine is survived by her parents Jim and Catherine Harrington of Corvallis; sisters Kathleen Connelly (husband Patrick) of Eddyville, Jeanne Harrington of Corvallis, and Colleen Reiser (husband Todd) of Dillon, Montana; nephews, Daniel Harrington of Corvallis, Jonathan Reiser, and Drake Dougherty, and niece Gracie Marie Reiser. She was preceded in death by a sister, Michelle Ann, who died in infancy.
Please join us for a rosary at 7 p.m. Thursday, December 5, at DeMoss-Durdan Funeral Chapel, 815 NW Buchanan Ave., Corvallis. A Funeral Mass and celebration of Christine's life at 11 a.m. Friday, December 6, at Saint Mary's Catholic Church, 501 NW 25th Street, Corvallis.
Thank you for your love, support and prayers for Christine and for all of us.
Donations in memory and honor of Christine may be made to St. Vincent de Paul/Food Pantry/Thrift Store, 501 NW 25th Street, Corvallis, OR 97330.
A beautiful life is changed but not ended....."We love you dear Christine Ann and will miss you so much.....We'll think of you every moment and long for your touch......We are sad our dear daughter that we must part for a while..... We'll look forward to our reunion and to your beautiful smile."