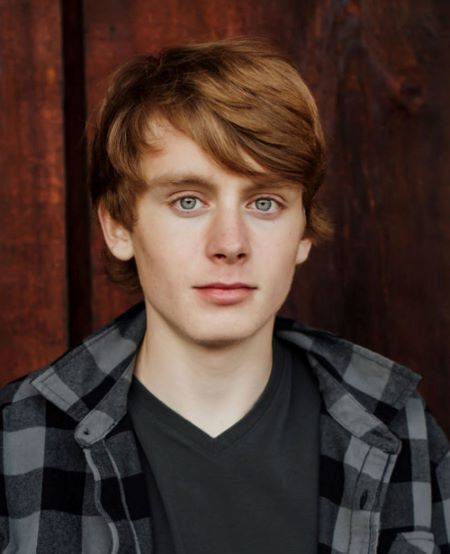 February 20, 2002 – October 6, 2021
Brayden Michael Dallas Garber passed away unexpectedly October 6, 2021. He was 19 years old.
He was born in Albany, February 20, 2002. He spent his early childhood in Sweet Home with his six siblings before his family moved to Halsey, then Brownsville.
During high school, he worked for L3 Farms, Inc., in Shedd. Also, River Refuge Seed Company and Armando's Mexican Restaurant, both in Brownsville. He seemingly breezed through school with straight A's and graduated Central Linn High School class of 2020. After graduation, he worked briefly at Forest River, Inc., in Harrisburg, then moved to Lebanon. He worked for Target Distribution Center with his older brother.
He was on the wrestling team in elementary school, wrestled at Reno Worlds Championship in 2014. He was a talented artist. He treasured his skateboard, bike and mini pocket bike in his younger years. He traveled to DC and Williamsburg in junior high. He also made two train trips to explore San Francisco, first with his mom at 11. Then again at 15 with two of his little brothers. Chinese food was his top pick for eating out. Orange chicken and rice was his most favorite.
He was an excellent swimmer, enjoyed the river during summer and loved being with his friends. He loved being outdoors, adventuring in the mountains. He had his heart set on making a trip to the dunes soon.
If he wasn't driving or riding, he was building on his mechanical abilities by spending countless hours working on improvements to his own vehicles or those of his friends and family. He had a fascination with learning how to fix things that were broken. If he didn't know something, he would figure it out. It was his biggest passion in life. Cars and trucks, dirt bikes and ATVs were his thing. He dreamed of a career as an auto mechanic. He bought his first truck at 15, then a second. He bought his Nissan 350Z in April. He was so proud of that car! His family plans to continue customizing his dream car the way he wanted to.
He had a beautiful, contagious smile that brightened everyone's day. He was adored by his siblings. He always had a baby sibling or toddler in his arms or holding his hand. They were drawn to his gentle, patient, kind, and loving nature. He would be first to jump in if anyone needed help. He will also be remembered for being strong, independent, courageous, determined and brave. He had so many wonderful traits. It's easy to see why he was so lovable. Everyone who met him liked him.
Brayden is missed every day by his mom, Jody Garber, and step-dad, Ross Almason, of Brownsville. His dad Matthew Garber of Sweet Home. His older brother ,Koby, of Albany. Younger brothers, Dayne, Taivyn and Tyson, and younger sisters, Syndelle and Siyember, all of Brownsville. And his step-siblings Layla, Maddy and Ben. Grandmothers, Suzanne McMillen, and Pamela Garber, both of Lebanon. And many more family members and friends who love Brayden and miss him dearly.
Brayden will be layed to rest beside his older (baby) sister, Shaina Garber. He was also preceded in death by his both grandfathers, Kenneth McMillen and Michael Garber. Also his step-grandmother, Alberta Badger McMillen.
Brayden's graveside memorial service will be held Tuesday, October 19, at 1:00 p.m., at Gilliland Cemetery in Sweet Home. Everyone who wants to honor Brayden's life and mourn his sudden passing is welcome. Private viewing will be on Monday at Huston Jost Funeral Home in Lebanon.
Contributions may be made to Huston Jost Funeral Home to help offset funeral costs, in lieu of flowers.