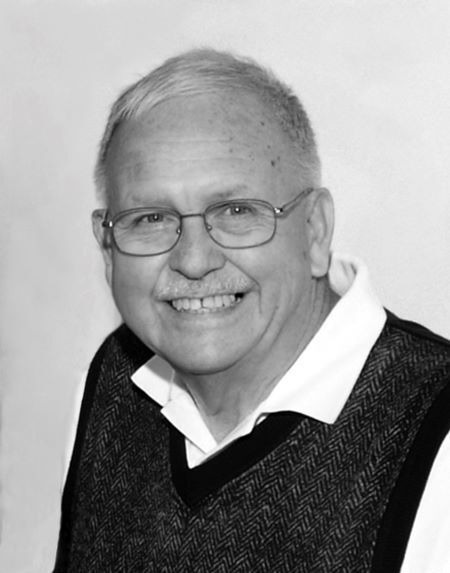 September 29, 1939-October 10, 2021
Bill Jantzi, of Albany, went to be with his Lord on October 10, at the age of 82.
Bill is survived by his wife, Judy; his three children, Rick (Dana) Jantzi of Mesa, Arizona, Mike (Karen) Jantzi of Albany, and Rod (Gina) Jantzi of Albany; granddaughters Kendra, Kayla, Lindsay, Makenna, Kennedy, and Presley; favorite grandson, Trenton; great-grandchild Emerson; brother John Jantzi; sisters, Ruth Schlabach and Caroline Wolfer. He is predeceased by parents Royden and Emma Jantzi; his brothers Roland, Leo, and Bob Jantzi; and sister, Shirley Boshart.
Bill was born in Corvallis, Oregon, on September 29, 1939, to parents Royden and Emma (Birkey) Jantzi. The family moved from Jefferson to Tangent and finally to their farm on Seven Mile Lane by Ward's Butte. Bill attended Plainview Grade School and then Shedd High School. He finished high school and graduated from Western Mennonite School in Salem. While at Western Mennonite, he met his wife, Judy Yoder, of Canby.
Bill and Judy married on October 21, 1960, and made their first home on Seven Mile Lane in Shedd. In July 1962, March 1964, and December 1968, respectively, he welcomed his three sons.
While raising his sons, Bill enjoyed camping, hunting, and boating trips with family and friends. As his boys grew, he followed them around, cheering on their sporting endeavors.
As devoted as Bill was to his family, he was also dedicated to his work. After farming for nine years, Bill went to work for JR Simplot as a plant manager. He was a salesman for the Halsey and Plainview plant. Later, Willamette Seed & Grain built a new plant in Halsey and he went to work there. Eventually, they sold to Wilbur Ellis, where Bill retired in 1997. Bill was a hard worker, he worked his entire career with Multiple Sclerosis. After retirement, Bill was blessed to spend 15 years going South for the winter.
After Bill's boys left home, he and Judy moved to their home on Del Rio in Albany where Bill loved working in his woodshop crafting wonderful pieces out of reclaimed wood, raising a garden, and visiting with neighbors. Bill and Judy sold their home of 30 years in January 2021, and moved to Quail Run at the Mennonite Village. Bill enjoyed his short time there and all the friendships made.
Bill reveled in his grandchildren's happiness, especially watching their excitement opening Christmas gifts and catching fish at Diamond Lake. Grandpa Bill was his grandchildren's biggest supporter at their various sporting events and loved giving them money from his beloved collection of meat grinders.
Bill will be deeply missed by his family, friends, and all who knew him. Long after we've said our good-byes, our hearts will remember Bill's contagious smile, sense of humor, and generosity.
Following a private family graveside burial, a memorial service is scheduled for 11 a.m. on Saturday, October 23 at Fairview Mennonite Church, 35100 Goltra Rd. SE, Albany, OR. There will be a viewing at Fisher Funeral Home in Albany on Friday, October 22 from 4 to 6 p.m.
In lieu of flowers, donations can be made to the Multiple Sclerosis Foundation by mail at: Multiple Sclerosis Foundation, National Headquarters, 6520 N. Andrews Ave., Fort Lauderdale, FL 33309-2132; or online at msfocus.org/Donate