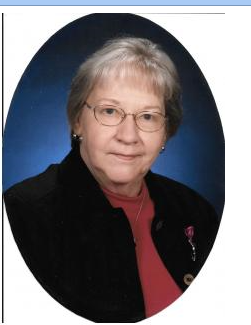 November 30, 1936 – June 18, 2020
Alberta Jane (Senn) Oster, 83, passed away peacefully June 18, 2020 at the Samaritan Evergreen Hospice House in Albany after succumbing to cancer. She had been a resident of Jefferson for the past 26 years. Alberta was born November 30, 1936 in Bowdle, South Dakota to Albert and Julia (Hanson) Senn. She married her longtime friend and high school sweetheart, Waldemar Henry Oster, August 29, 1957.
Growing up, Alberta loved music. She was a gifted pianist and vocalist, winning many local, state, and regional competitions throughout the Midwest. During high school, Alberta participated in the school band as both a drummer and majorette. The joy she felt from music followed her throughout her life, from singing in church choirs to sharing her skills with her children and grandchildren.
Following Alberta's graduation from Bowdle High School in 1954, she entered the Presentation School of Nursing in Aberdeen, South Dakota, to pursue the true passion of her life, she graduated in August 1957. Throughout her 43-year nursing career she worked in a variety of different positions, including general nursing and coronary care at Albany General Hospital. In 1973, she took a position as Director of Nursing at Villa Cascade Nursing Home in Lebanon. In 1977 Alberta began work as a Home Health Nurse for Linn County. When the Home Health program transitioned to Evergreen Home Health and Hospice she moved with the organization and became a hospice nurse. For the next two decades she provided hospice care for patients throughout Linn County, retiring in 1998.
Camping and travel had always been a passion for Wally and Alberta. The early years of their marriage were filled with tent camping as they explored the Pacific Northwest. As their family grew they shared this passion with both of their children. Family vacations were spent traveling throughout the western United States, where they introduced their children to the joys of nature and excitement of outdoor adventure. Following her retirement, Wally and Alberta logged many miles in their motor home, traveling to the Midwest, the Southwest and points in between. A favorite local destination was the Oregon Coast, walking on the beach, enjoying evenings by the fire, and playing Yahtzee with family and friends.
From a young age, Alberta found delight in reading, always having a book with in arms reach. Murder mysteries and history were her favorite topics, although she wouldn't hesitate to devour books from other genres, including cook books and recipes. Cooking was a major area of interest for Alberta, she would seek out new recipes, providing wonderful meals for her family and guests alike.
Alberta was a member of Faith Lutheran Church in Albany. During her early years she was a member of the choir often singing solos and in musical ensembles. In the later years she participated in the church quilt group and enjoyed fellowshipping with many of the members.
Alberta was preceded in death by her parents Albert and Julia Senn, and her brother Robert Senn,
she is survived by her sister, Patricia (Senn) Dewald of Bowdle, South Dakota, her husband Waldemar (Wally) Oster, her daughter Tamara (Kenneth Norris), their four children, and six grandchildren; her son Carter (Valerie Vanderford), their two sons, and grandson; and her many nephews and nieces.
An outdoor celebration of life will be held at 11:00 a.m. on July 10th at Faith Lutheran Church, Albany, Oregon. In lieu of flowers, donations may be made to Faith Lutheran Church or Samaritan Evergreen Hospice. Internment will be take place at a later date at the Willamette National Cemetery in Portland, Oregon.
Obituaries Newsletter
Sign up to get the most recent local obituaries delivered to your inbox.