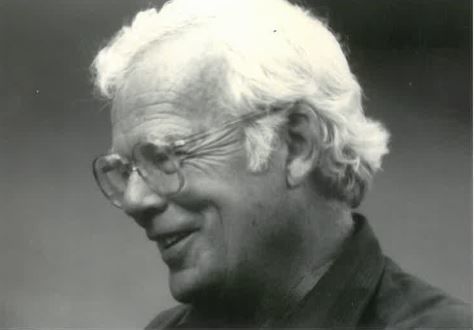 January 29, 1930 — February 8, 2008
Alan now rests in Oak Lawn Memorial Park in Corvallis; Block 11, Section 53, Plot 1.
Following is the original obituary, with additions, from February 22, 2008.
Alan Alexander Munro passed away with courage and dignity on February 8, 2008.
He was born in Wichita, Kansas, to William and Margaret Munro, who immigrated to America from England. He was a British citizen until age 18.
He retired as Professor Emeritus of Art at Oregon State University, serving with distinction from 1962 until 1995. Prior to that, he taught art at the University of Iowa and at Huntington High School in Huntington, Long Island, New York,
He was the art director for two years at KARD television station in Wichita, Kansas, after receiving a Master of Fine Arts degree in 1956 from Wichita State University where he taught while attending classes on the GI Bill. In 1952, he received a Bachelor of Arts degree from renowned George Peabody College for Teachers (Vanderbilt University) in Nashville, Tennessee, attending on a national art scholarship. While there, he had the privilege of being befriended by internationally renowned pianist and composer, Johana Harris, who encouraged Alan's artistry by purchasing a painting.
After graduation, he served honorably in the Army Special Services in Korea during the Korean War.
You have free articles remaining.
During a lifelong devotion to his art, Alan developed a masterly use of his means of artistic expression and a style distinctly his own. He was a superb artist and colorist par excellence who created vibrant and captivating abstract paintings. He produced numerous one-man exhibitions and was honored in many group exhibitions around the United States. An early one was at the newly created indeX Gallery in Wichita, whose founder was Enrique Riveron, early Cuban modernist, now considered one of the fathers of Cuban art.
In the 1980s, Alan's art was shown by Harcourt's Contemporary Gallery in San Francisco, California. His paintings are held in collections of the Wichita Art Museum, the Portland Art Museum (under the auspices of Gordon Gilkey) and the Coos Art Museum. His paintings are also held in many private, public and corporate collections such as the Emprise Bank Collection in Wichita, the world's largest of Kansas art, the Saward Collection (Kaiser Permanente in Portland) of Outstanding Artistic Expression in Oregon in the 1950s, '60s and early '70s.
Alan served the university, community and state in various art-related capacities, including president of the Oregon Art Alliance (Oregon Arts Commission), was a member of the original program committee of the Corvallis Arts Center, and as an art exhibits juror. He was a featured profile on Oregon Public Broadcasting's Front Street Weekly program in the late 1980s. Simply put, he was an artist through and through and had an exquisite eye for quality and appreciation in various areas of artistic expression, be it visual arts, ballet, classical or jazz music, or vocal performance.
Alan had a marvelous sense of humor, keenly perceptive intellect, buoyant energy and much courage. He had a fine singing voice and did a splendid impersonation of singer Al Jolson, which he performed to earn money during his school and Army years. He once performed at the Grand Ole Opry in Nashville, Tennessee.
In his high school and college years, he painted large advertising signs for Coca Cola Company. He perfected a hilarious tripping routine that brought gales of laughter from the lucky viewer.
He was a great reader with varied interests, an aficionado of jazz and Sinatra, and very proud of his Scottish heritage. He adored the bagpipes and a rousing rendition of "Scotland the Brave," and could speak with an admirable Scottish brogue. He was passionate fan of football and basketball. He loved beautiful gardens and took great pride in the ones he designed.
Alan is survived by his wife of 36 years, Linda Munro of Corvallis; and son, Gordon A. Munro of Silverton, Oregon.
He was preceded in death in November 2003 by son, Stewart A. Munro of Portland, Oregon and followed in death by brother, William Gordon Munro of Wichita in September 2017.
Alan's name will be placed on the Veterans' Wall of Honor at Oak Lawn Memorial Park.