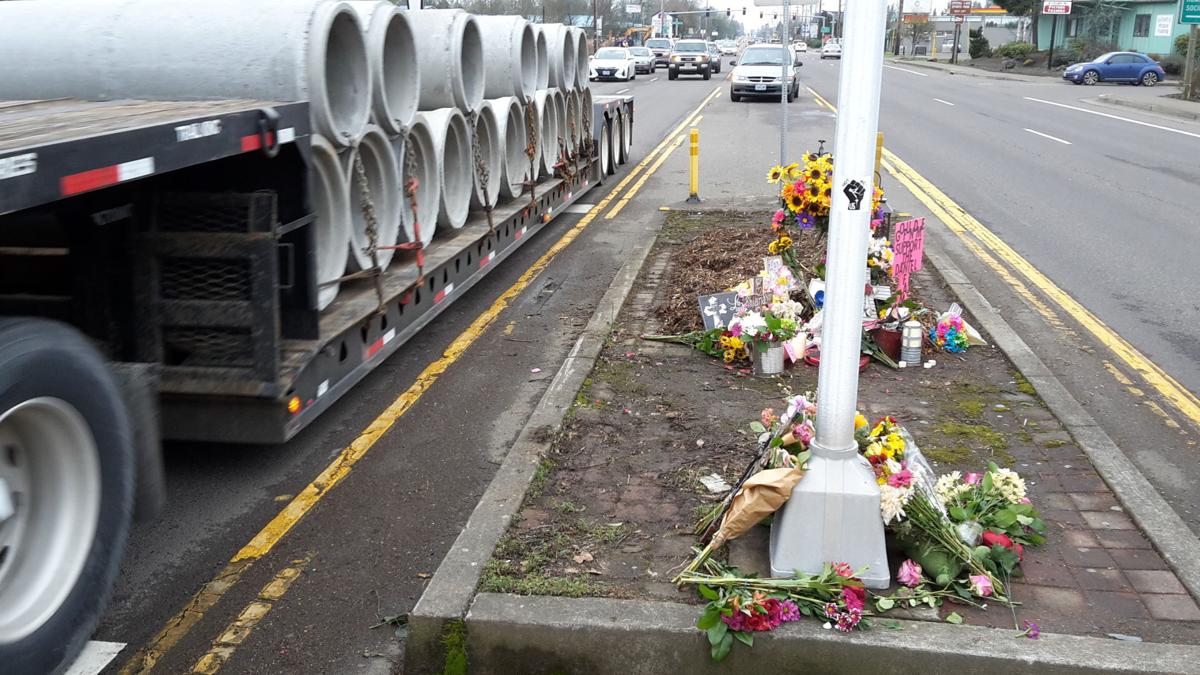 On the night of Jan. 8, 2020, 11-year-old Rhiana Daniel was struck by a car as she was crossing Highway 99W in South Corvallis. She died from her injuries the following day.
On Thursday, the Oregon Department of Justice determined that there is insufficient evidence to file manslaughter or criminally negligent homicide charges against the driver in the crash.
Senior Assistant Attorney General Elijah Michalowksi detailed the outcome of the investigation in a five-page letter to Benton County District Attorney John Haroldson. The letter notes that there was insufficient evidence to prove beyond a reasonable doubt that Peter Eschwey was acting with criminal negligence or recklessness when he struck Daniel with his vehicle.
"We did not consider whether Mr. Eschwey's conduct could give rise to civil or administrative sanctions or remedies," Michalowski added.
The Oregon DOJ handled the investigation due to a perceived conflict of interest in the case involving the Benton County District Attorney's Office.
When she was struck at about 6:40 p.m., Daniel was in a crosswalk in the southbound lanes of the highway, which doubles as South Third Street. She had just walked through a pedestrian island.
However, witness statements varied about whether pedestrian-activated warning lights were flashing for the crosswalk at the time of the crash, according to Michalowski's letter. Some witnesses said they did not see the lights flashing at all. Another reported not seeing the lights flash until the moment Daniel was struck by Eschwey's car.
The pedestrian island had been damaged in a crash the previous August, and as a result, some light features and activation buttons were removed from it. However, other lights at the crosswalk remained in place.
Support local news coverage and the people who report it by subscribing to the Corvallis Gazette-Times.
Witnesses also described the conditions that night as rainy, wet and "abnormally dark," and did not notice any problems with Eschwey's driving as he headed south prior to the crash, Michalowski wrote.
Officers who interacted with Eschwey did not notice any signs of impairment, he had no alcohol in his system and there is not conclusive evidence that he was distracted.
Eschwey was driving home from work and was going an estimated 32-33 mph in the 25 mph zone, according to a video evidence assessment by Corvallis Police Department Detective Ty Volin, a veteran officer with extensive training in crash investigations. But Eschwey's vehicle was moving with the flow of traffic, and he wasn't driving aggressively, witnesses said.
"The posted speed was 25 mph but given the darkness and adverse weather conditions, the reasonable and prudent speed was somewhat less," the letter states. However, Volin determined that Eschey's speed wasn't a gross deviation from the standard driver in that stretch of road.
"In this case, the evidence is not sufficient to meet our burden to prove that Mr. Eschwey's speed constituted a gross deviation from the standard of care that a reasonable person would observe in the situation," Michalowski wrote.
Roy Daniel, Rhiana's father, did not immediately return a phone message seeking comment Thursday night.
Haroldson, the Benton County district attorney, said pedestrian crossings like the ones on South Third Street need to be made safer.
"Safety issues still exist, and we need to be responsive to that," Haroldson said.
"We have a responsibility as a society to do everything we can reasonably do to keep our people safe, and every time something like this happens, it's a gross reminder that we still have work to do."