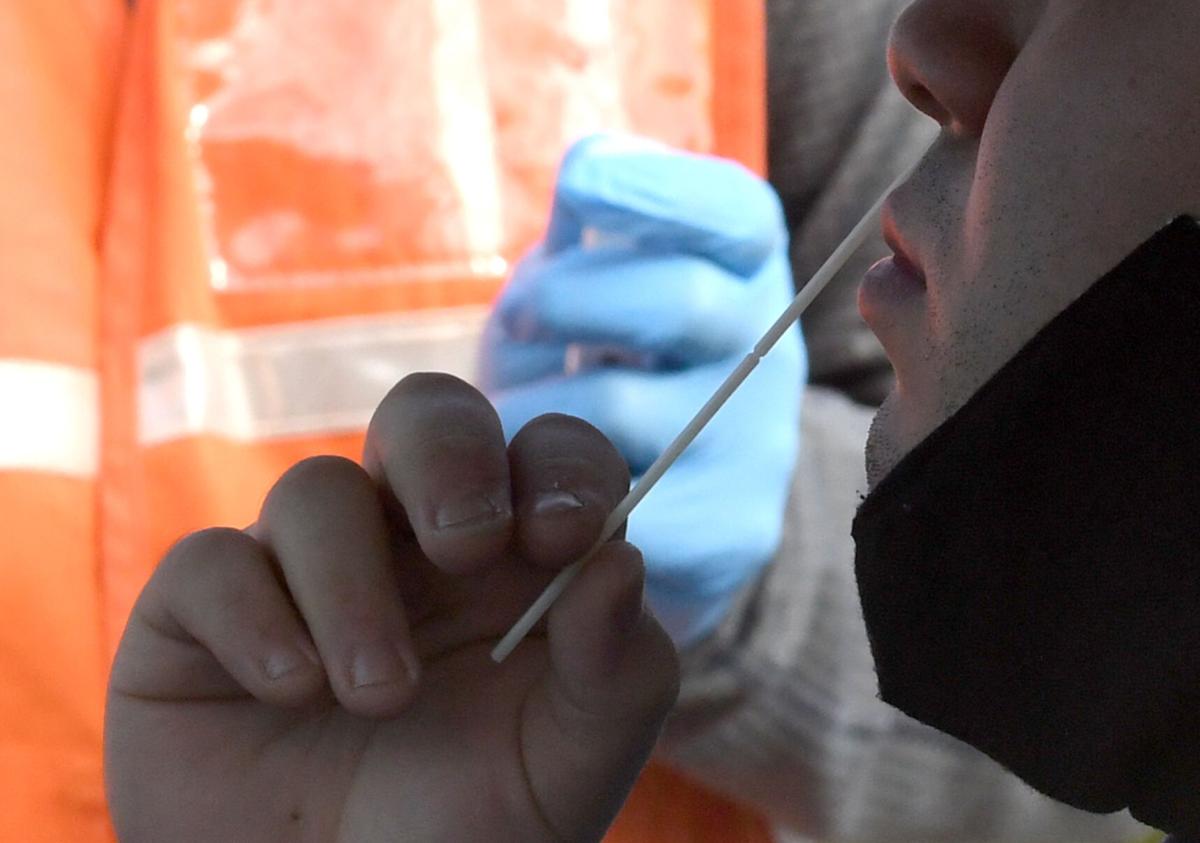 Linn County added 27 new cases of COVID-19 and Benton County had 15 new cases, according to data released by the Oregon Health Authority on Sunday.
Statewide, the OHA reported 1,225 new confirmed and presumptive cases of the illness caused by the novel coronavirus on Sunday, as well as two new deaths.
Oregon's COVID-19 death toll now stands at 1,605, and the state has had 125,683 instances of the disease.
Linn County has had 36 COVID-19 deaths and 2,946 cases during the pandemic, while Benton County has had 12 deaths and 1,558 cases.
In the past week, Linn County has added four deaths and 215 cases while Benton County has added one deaths and 164 cases, according to OHA figures.
Oregon has added 105 COVID-19 deaths and 7,938 cases in the past week.
On Saturday, 8,648 new vaccination doses were added to the state immunization registry. So far, 97,010 first and second doses of COVID-19 vaccinations have been administered. That total is roughly double where vaccinations stood last week.
Roughly 2.2% of Oregonians have had the jab in the arm, according to the OHA. Vaccination sites had administered about 37% of Oregon's current allocation of vaccine doses, according to the OHA.
The number of hospitalized patients with COVID-19 in Oregon on Sunday was 403, which was 18 more than Saturday. Of those, 84 patients were in intensive care unit beds, which was three more than Saturday.
A week ago, the state had 80 more COVID-19 patients hospitalized and 25 more in ICUs.
The deaths reported by the OHA on Sunday were a 96-year-old Lane County woman and a 69-year-old Multnomah County man. Both had underlying health conditions.
Other Oregon counties with COVID-19 cases announced on Sunday were: Baker (5); Clackamas (86); Clatsop (6); Columbia (17); Coos (11); Curry (1); Deschutes (51); Douglas (13); Hood River (10); Jackson (39); Jefferson (11); Josephine (18); Klamath (43); Lane (89); Lincoln (4); Malheur (1); Marion (233); Morrow (4); Multnomah (229); Polk (45); Tillamook (1); Umatilla (34); Union (6); Wallowa (4); Wasco (10); Washington (180); and Yamhill (32).
The United States has had 371,084 COVID-19 deaths and 22.1 million cases during the pandemic.
Kyle Odegard can be contacted at 541-812-6077 or kyle.odegard@lee.net. Follow him on Twitter via @KyleOdegard.