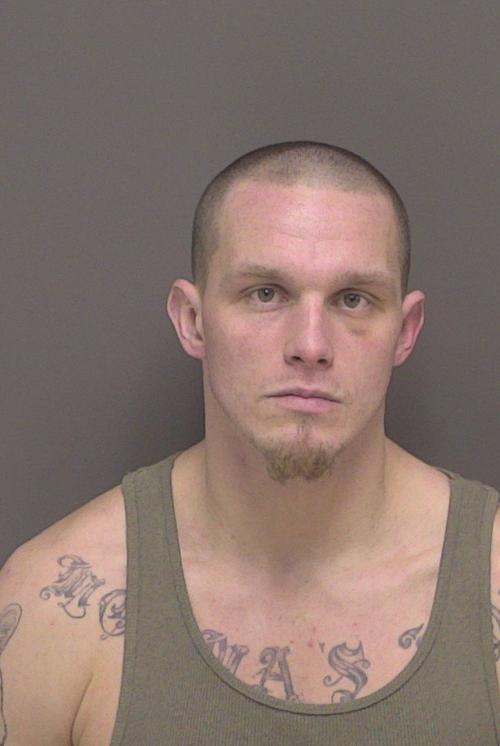 An Albany man who shot a resident through the neck in February was sentenced to seven-and-a-half years in prison on Tuesday in Linn County Circuit Court.
Christopher Ardien Anderson, 27, had previously pleaded no contest to first-degree assault on July 3.
Charges of attempted murder, first-degree burglary and unlawful use of a weapon were dismissed as part of the negotiated settlement. A case where Anderson was charged with second-degree assault in connection to a reported stabbing also was dismissed.
During Tuesday's court hearing, Anderson apologized for his actions and for harming the victim in the case. "I thank God he's still alive," Anderson told Judge Michael Wynhausen.
Anderson is one of three co-defendants, and the other two cases are progressing through the Linn County courts system.
Duane Strader, 54, is in the midst of plea negotiations and is scheduled to be sentenced on Aug. 28.
Ronald Allen McLaughlin, 49, is charged with first-degree robbery and first-degree burglary. His next court appearance is scheduled for Sept. 9, according to Oregon's online court database.
Two suspects were inside a bedroom in the victim's house and collecting items starting at about 12:30 a.m. on the night of the shooting, according to court paperwork.
The accuser was coming home from a walk when he saw a man, whom he knew, standing outside his home.
When the accuser walked into his house, someone from behind told him to get on the ground. Instead, the accuser ran to the back bedroom of the house. Just as he shut the door, he was shot through the neck, according to court paperwork.
While recovering at Oregon Health & Science University, the accuser told investigators that his girlfriend had left him a few days earlier, and the suspects were mainly grabbing property that belonged to her, court paperwork states.
Get local news delivered to your inbox!
Subscribe to our Daily Headlines newsletter.