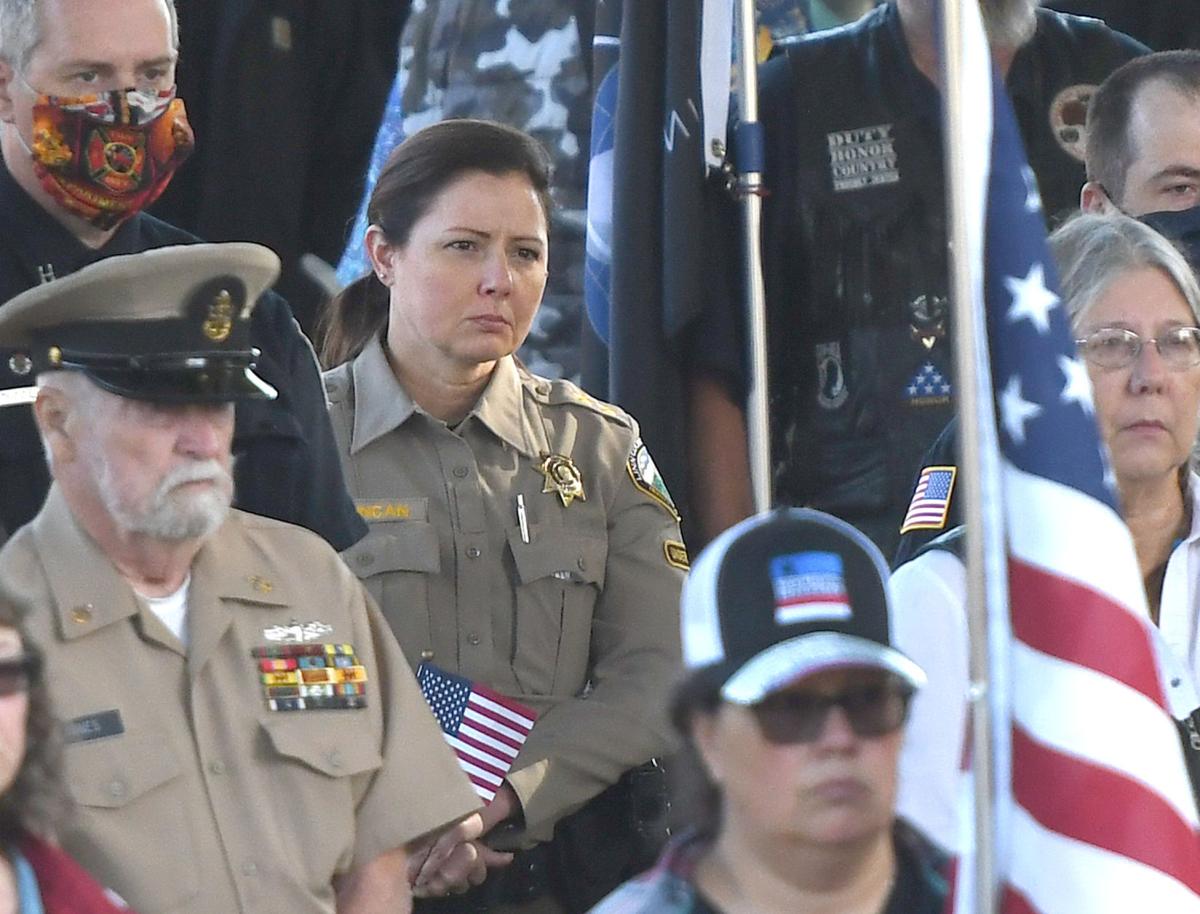 Linn County has a new undersheriff who is the first female selected to fill the role. The new second-in-command for the Linn County Sheriff's Office is Michelle Duncan, 47.
Originally from Linn County, Duncan's family moved to Northern California when she was 10. She graduated from Santa Teresa High School and graduated with a degree in criminal justice at San Jose Community College, according to county news release issued Monday morning.
She was selected for the role after Undersheriff Paul Timm retired at the end of August.  
Duncan has been with the Sheriff's Office since 1997 and has previously worked as the resident deputy in Mill City for seven years. In 2008, she was promoted to patrol sergeant and worked with mountain patrol deputies.
In 2015, Duncan was promoted to lieutenant and assigned to a new position that dealt with contract cities as well as the county's marine and mountain patrols. She also served as the field training coordinator.
In 2019, she was promoted to patrol captain, the office she held since being named undersheriff.
Duncan is the latest in a string of women to hold high ranks in mid-valley law enforcement offices, joining Albany Police Chief Marcia Harnden, Oregon State University Police Chief Shanon Anderson and former Benton County Sheriff Diana Simpson.
Support local news coverage and the people who report it by subscribing to the Albany Democrat-Herald.
Despite being the first woman in the Linn County undersheriff position, Duncan said she never wanted to be promoted because of her sex.
"I have never wanted to be picked because I'm female, I wanted to be selected because I am the best person for the job," Duncan said in the press release.
"It's important that other women see that someone can progress in this field. It's exciting to be a role model for other women, who can see that with hard work you can do this," Duncan added.
Sheriff Jim Yon agreed. "Michelle was chosen because of her years of experience with the Sheriff's Office, her excellent service and because she has very good decision-making and problem-solving skills," Yon said. "She has strong support from the entire staff."
Duncan said she's always appreciated the support she and others receive from within the LCSO.
"I believe we work best as a team," Duncan said. "There is a great respect for each other in this office. People who transfer here from other places are amazed at how it feels like a family. We hold people accountable to do their jobs right but they also feel supported."
She also indicated that she plans to run for the job of sheriff in the future.
"I would be honored to serve the citizens as their sheriff at some point.  Each time I have moved up through the ranks it has prepared me for the next step to come," Duncan said via the county communications office. "I think having a proven leader as the sheriff is important for our office.  However, until that time comes, I will focus on being the best undersheriff I can."