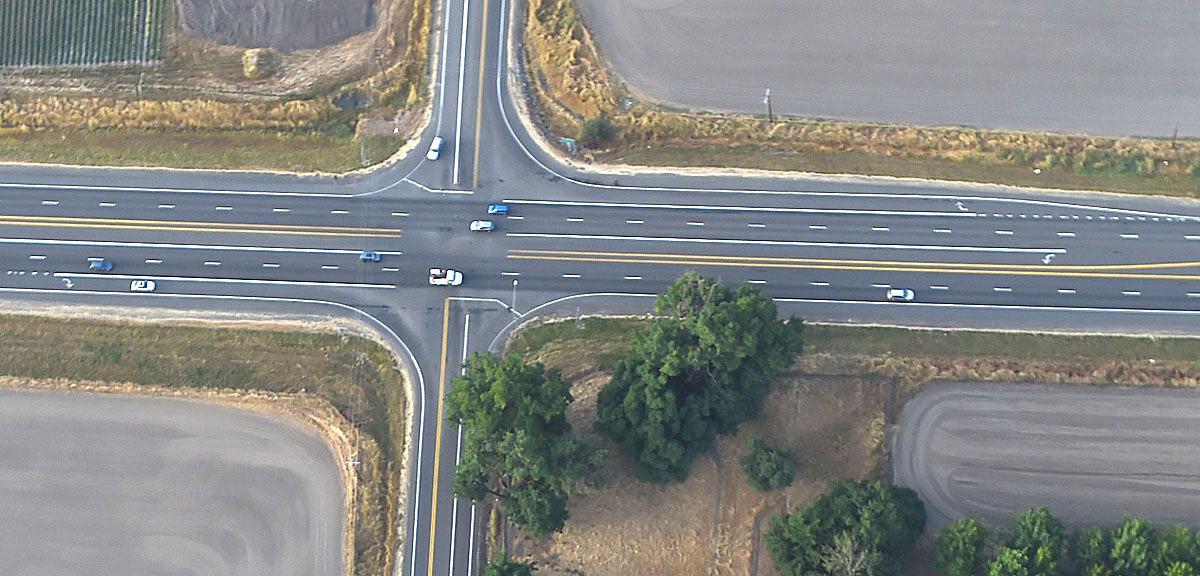 A traffic control light will be installed this summer at Seven Mile Lane and Highway 34, one of the more hazardous intersections in Linn County.
Roadmaster Darrin Lane presented commissioners Roger Nyquist, John Lindsey and Will Tucker with a Memorandum of Understanding detailing an agreement with the Oregon Department of Transportation to install the signal light, as well as traffic safety barriers in the median of Highway 34 between Goltra Road southeast of Albany and Colorado Lake Drive east of Corvallis.
The signal project has been years in the making.
Lane said installation of the traffic signal is expected to cost about $1.1 to $1.2 million. He said the design phase is nearly completed and he expects the project to go out for bid by the end of March.
He said the signal is a 2016 construction project.
"We are looking forward to working with ODOT on the safety corridor project that will address the high rate of crashes caused by people crossing over the center line of Highway 34," he said. "And, it's good to get the signal project under way."
You have free articles remaining.
Lane said ODOT will contribute $3.5 million toward the median project and Linn County will contribute $710,000.
ODOT's funding for the project comes from House Bill 5005, which was approved during the 2015 Oregon Legislative session. The state appropriated $35.4 million to finance six highway safety projects.
Lane said ODOT has not determined a final design for the median project and expects it may be a combination of metal cables and concrete barriers. There will be emergency vehicle access outlets, much like on Interstate 5.
And, Lane said, the project will include making access to and from Columbus Avenue right turns only. Vehicles will have to be traveling west on Highway 34 to access Columbus directly or turn right from Columbus to access Highway 34 traveling west toward Corvallis.
In December, Nyquist said the traffic light and Highway 34 safety improvements were a major goal for the Board of Commissioners. He said the number of traffic deaths each year along the corridor is unacceptable.
Nyquist said Senator Lee Beyer helped get the project added to the list for funding during the 2015 session.
"The amount of money turned out to be not quite enough to do the length of the road we were hoping, so Linn County added to it," Nyquist said. "It's a cooperative effort between us and ODOT to do our best to ensure traveling public safety."
Contact Linn County reporter Alex Paul at 541-812-6114.