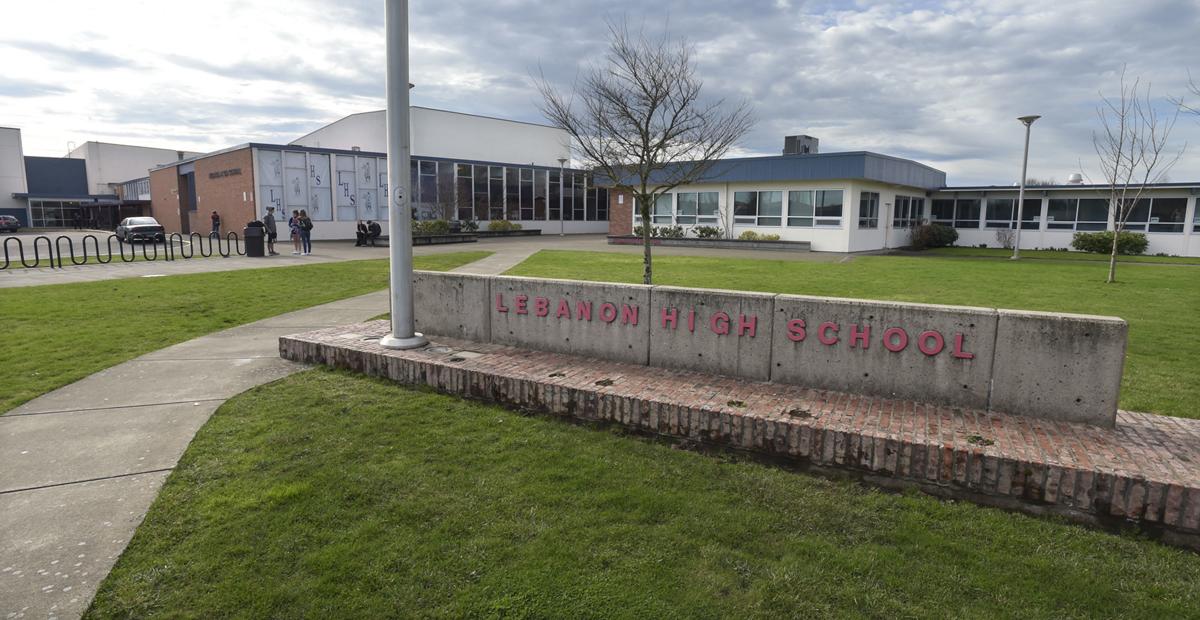 The superintendent of the Lebanon Community Schools on Monday said he was saddened over a photograph depicting seven students in blackface at a school-sponsored event.
"I am saddened that any of our students would post a racist comment or fail to understand the racist connotation of blackening one's face, regardless of the circumstances," read a statement from Bo Yates. 
"Over the weekend, a racist incident occurred at our Land Lab Haunted Barn," Yates said in the statement. "Students who were working the Haunted Barn scaring people, blackened out their bodies and faces in order to make them less visible to patrons."
In the photo, which circulated online, the students can be seen with a black substance covering their faces — some students' faces are completely covered, while other have black makeup painted around their eyes and mouths, leaving some of their skin showing.
Lebanon High School Principal Craig Swanson, who is leading the investigation into the incident, said a group photo was taken of the students readying to man the "dark room" at the Haunted Barn. Swanson said the students used black face paint to be "less visible" in the room. One student then posted the photo and attached racist language to it. 
Swanson said suspension is a possibility for the students involved, as well as education around the history of blackface. 
Calling the action deplorable, Swanson added, "This behavior is unacceptable and will not be tolerated."
The Land Lab was donated to the Future Farmers of America program housed within the school district in the 1960s. The FFA hosted the Haunted Barn over the weekend.
You have free articles remaining.
"It was an FFA event and that's part of the district program," Yates said. "Teachers are ultimately responsible and in charge of the program."
Yates said he did not know if the teachers on scene were aware of the students' blacked-out faces.
Yates added that the district does not offer historical context regarding blackface before school-sanctioned events, especially surrounding Halloween.
"It's a good idea, in retrospect," he said. "Especially with something that's school-sponsored. I think we have to address this and find out how we can use this as a teaching moment."
Swanson said he has contacted the local chapter of the NAACP to explore ways to educate students and provide support to students of color. 
Yates said he believed the students in the photo were attempting to be less visible in the Haunted Barn and were not aware of the racist overtones of blackface.
"I think the kids were trying to scare people and be as dark as possible," he said. "The racist remarks, it's awful."
In his statement, Yates said the school district strives to provide all students with a safe and appropriate learning environment, free from bigotry and racism.
"We will take necessary steps to consequence and educate those involved — student and/or adult," Yates said in the statement.