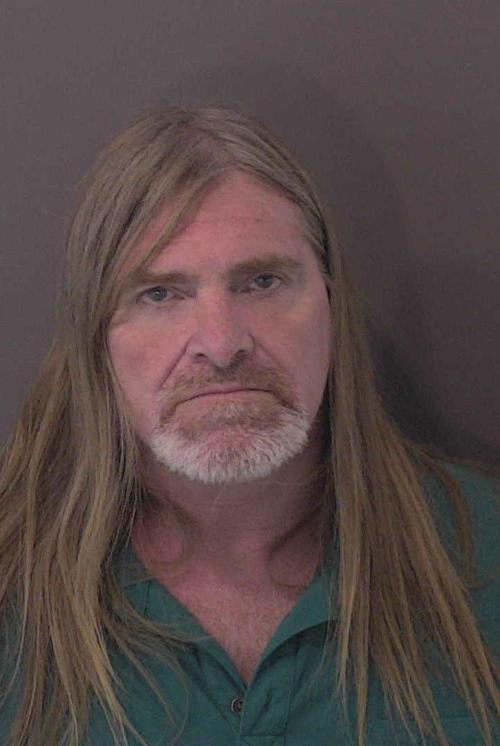 A Corvallis man with a history of fleeing from law enforcement was arrested by the Lebanon Police Department after a vehicle pursuit on Sunday night that included a detour through a grass seed field.
Randy Edward Drake, 54, has a lengthy criminal history, including 13 previous convictions for felony attempt to elude in Linn and Benton counties. The most recent convictions came in 2013, 2014, 2016 and 2018.
On Sunday, he was arrested on charges of felony attempt to elude, delivery and possession of methamphetamine, first-degree criminal mischief, second-degree trespass, reckless driving, two counts of reckless endangering, reckless endangering the welfare of a minor, and driving while suspended or revoked.
He also had multiple warrants for his arrest.
Drake was scheduled to be arraigned in Linn County Circuit Court on Monday afternoon on charges of third-degree assault and attempted unauthorized use of a vehicle from a New Year's Eve incident. The state has filed a motion to seek an enhanced sentence in the case. He also is set to be charged with fourth-degree assault in a separate case from March 1.
A passenger in the vehicle, Bobby Mary Lorraine Horner, 41, was also taken into custody on an outstanding warrant, cited and released.
The chase started at 10:07 p.m. on Sunday, when an officer attempted to stop a 2002 Honda Civic on Oak Street when the vehicle took off at a high rate of speed, turning onto 12th Street, according to a news release.
The car left the city limits and continued north on multiple roads.
Near the intersection of Tallman Road and KGAL Drive, the Honda left the roadway and entered a grass seed field. The car made a loop through the field, then returned to the roadway and continued, the news release said.
Several Linn County Sheriff's Office deputies and an Albany Police Department K9 officer assisted with the pursuit. Deputies attempted to deploy spike strips to stop the car, but were unsuccessful, according to the news release.
Due to mechanical failure, the vehicle eventually came to a stop on Spicer Drive near Spicer School Road.
Drake was taken into custody without incident.
Lebanon police dog Taz was deployed and alerted on the vehicle, and a search yielded evidence of methamphetamine crimes, according to the news release.
Get local news delivered to your inbox!
Subscribe to our Daily Headlines newsletter.