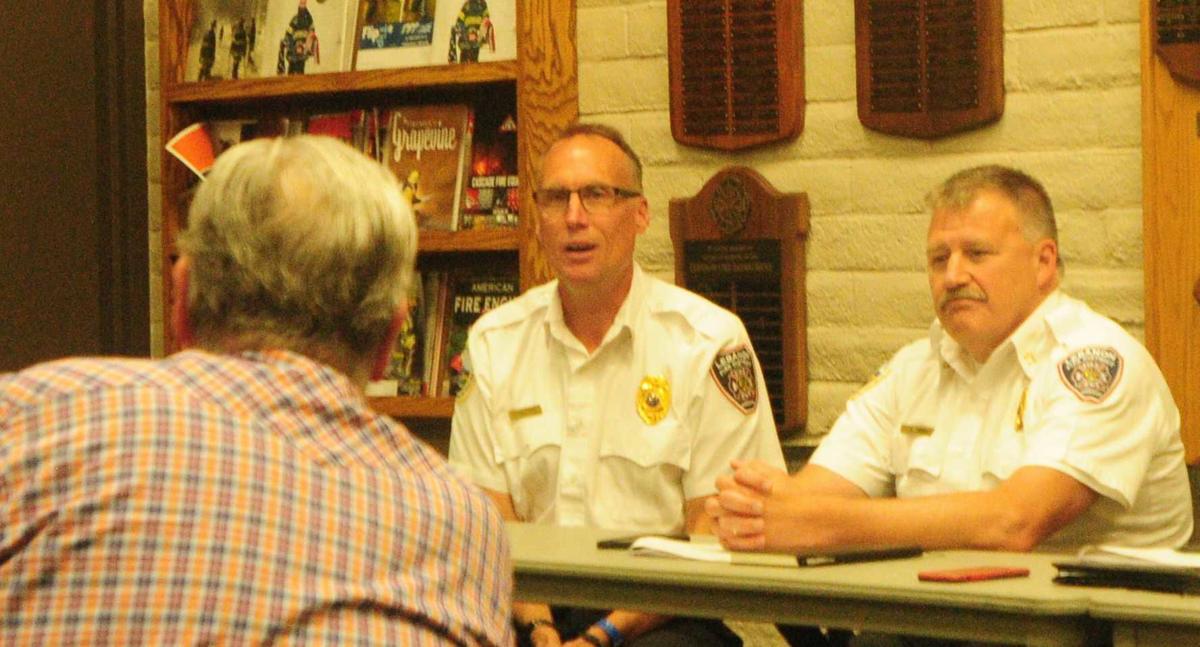 The Lebanon Fire District's board of directors on Tuesday unanimously approved a resolution to place a 26-year, $16 million general obligation bond on the November ballot.
The vote was taken following a public hearing on the proposed bond measure at Station 31.
The proposed bond will replace the expiring bond approved by voters in 2006. That bond was set at 20 cents per $1,000 in assessed value. Proceeds from those funds were used to build new fire stations at Cheadle Lake and on Berlin Road, as well as to acquire new apparatus.
If approved by voters, the new bond measure is expected to be set at 34 cents per $1,000 in assessed value. For a home assessed at $225,000, the annual cost would be $76.50. 
These proceeds, which are capped at $16 million, would be used to build a new central firehouse and administration building on the same location as Station 31. The current estimate for that project is $13.6 million.
Proceeds would also be used to acquire three new fire engines and two new brush fire vehicles, at a total estimated cost of $2 million.
You have free articles remaining.
During the public session, the primary concern raised about the proposal was the burden of increased tax bills on Lebanon residents.
"I retired about 12 years ago and my income is what it is," said James Ross, who moved to Lebanon about three years ago from Lakeview. "I've got my tax bill here and my taxes went up last year $356. ... Maybe I need to pass a bond so I can get me some more money, too. I know there's got to be a lot of retirees in Lebanon and they all got to be in the same boat."
Lebanon Fire Chief Gordon Sletmoe said he understands this concern.
"We, from a staff perspective, have done our best to come in with the most reasonable solution to replace the fire station at the most reasonable cost," he said.
The chief was asked what other options were considered, including renovating the existing building and moving the main station to a different location.
Sletmoe said they were all considered. Renovating the existing station to meet current seismic and fire standards, and provide enough space for the growing staff, would cost nearly as much as new construction. Because there was so little savings in going this route, the board was persuaded that a new station made the most sense in the long term.
Dave Robinson, an electrical contractor, attended the session and said he was satisfied with the fire district's answers.
"They've done their due diligence. I think they've done a lot of research and I agree with where they're going with it," he said.