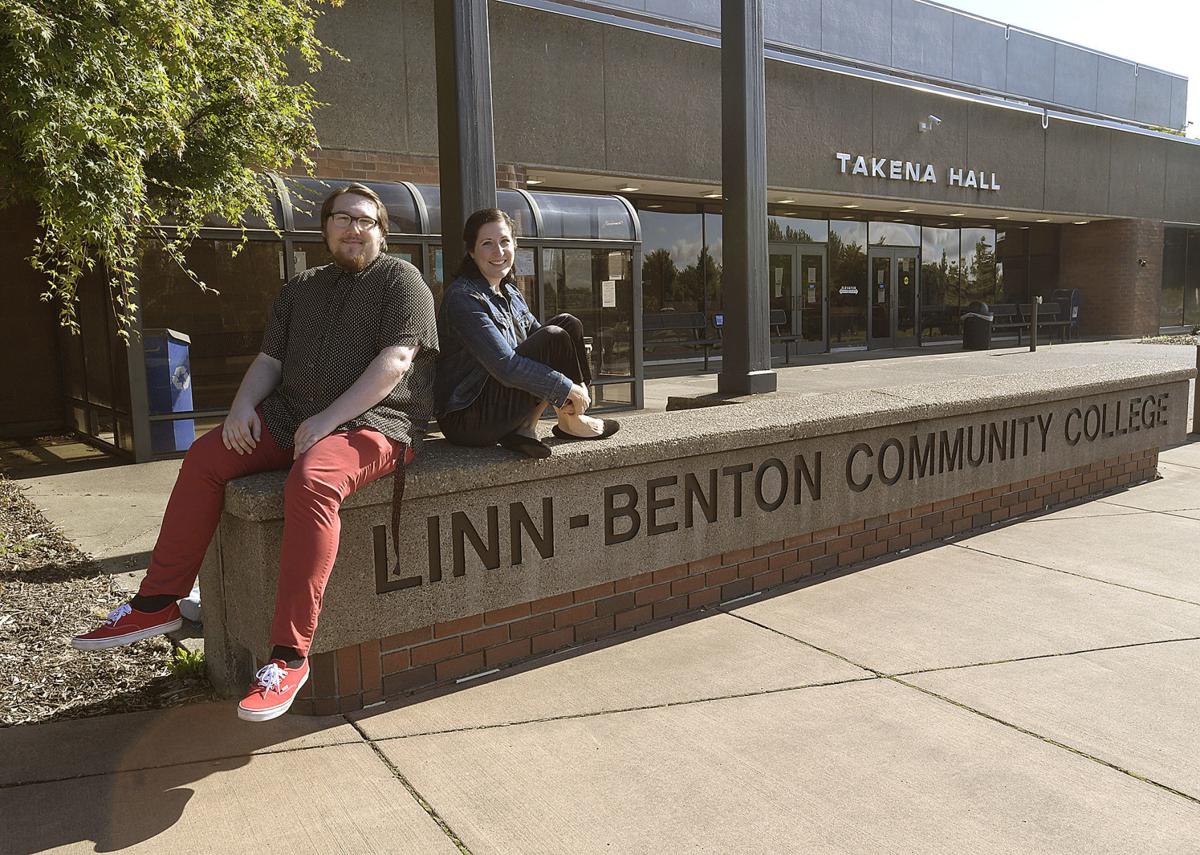 Linn-Benton Community College has announced it will suspend its theater program to help balance next year's budget, but supporters are seeking help in asking school officials to reconsider.
Laura Blackwell of Albany, who has studied, directed and taught theater at LBCC, is leading the fight to save the program. She is circulating an online petition written by former theater student Jacob Birchard and is asking current and former LBCC theater students and faculty, along with friends and other supporters of local theater, to write letters and statements of support.
"We argue that to cut a whole program, especially one as impactful and as important as theater, is the wrong decision. LBCC should make a difference and fight for the arts and not follow the protocol set by other educational facilities and cut the arts first," she said.
"It can't always be the arts that go."
In a June 15 letter to the LBCC community, President Greg Hamann acknowledged the cut and said the college also is suspending its Computer-aided Design and Drafting and Water, Environment, and Technology programs in addition to the theater. 
The college also has announced it will eliminate 27 positions total from management, classified and full-time faculty employees, 15 of which are currently occupied. The rest are either vacant or will be by the end of June. 
The cuts are expected to reduce annual expenses by approximately $2 million and "set us up for an additional $750 thousand of the $1.5 (million) in net reductions needed in 2021-22," Hamann wrote.
Hamann called the cuts "profoundly difficult and painful."
"My hope is that this information will eventually help us to take some collective steps toward an acceptance of a necessarily smaller LBCC while remaining united in the mission that we must continue to serve," he wrote.
Jennifer Boehmer, LBCC's executive director of institutional advancement, said state revenue has plummeted in the wake of job losses resulting from the novel coronavirus pandemic. Working with the state's economic office, she said, it was clear the college needed to cut $2 million immediately, plus another $1.5 million in the next fiscal year.
In an email, Boehmer said suspension of the theater program will eliminate one faculty position, although not for another full year, because the position is needed to help students currently in the program complete their certification.
"The decision is not a reflection of the quality of these programs or positions whatsoever, or the heart with which the people in these roles support our mission every single day," she wrote.
Fewer than 30 students cite theater as their major at LBCC, Boehmer noted. Most transfer to programs at Southern Oregon and Oregon State universities, and on average just one student actually graduates from the community college from the department.
"The LBCC theater provides a beloved cultural center for students and community, but the actual theater major is a very small program," Boehmer wrote. "While its size takes nothing away from the fact that this program has created many rich cultural experiences for students, the reduction decision was part of a necessary financial strategy."
Boehmer said LBCC acknowledges that while the formal academic majors are few, arts experiences at the college are still an important part of what it wants to offer. 
"The Russell Tripp theater will continue to be used for community theater events, for visiting artists and performances, and as the home of our Music and Choral programs," she said.
The annual children's theater show, now in its 45th year, also will keep going, she said, as "an Albany tradition … barring any physical distancing restrictions due to COVID-19, we absolutely want to continue it."
But Blackwell and her team members say what's needed is more academic emphasis on theater, not just local performances.
College is when young men and women are learning about themselves and the world and beginning to see how culture plays a role. Those lessons are found, she said, in studying, experiencing and producing theater firsthand.
"We have wonderful community theater in the area, but we don't have a lot of educational theater," she said. "It's been proven time and time again to be one of the most beneficial programs for students' emotional and mental growth." 
Birchard, who graduated in in 2017 with a general transfer degree and aspires to be a professional actor, said he was devastated by the news.
"The impact that this decision would have on the local youth and the many micro communities that exist within the Willamette valley would be incredibly disconcerting. We need art right now. Especially in today's current political climate and the many problems that we face in this world today," he said.
Grace Porter, a current LBCC student and one of Blackwell's supporters, said she switched her major from communications to theater after working as stage manager for "I Got Guns." 
The play, written by Dan Stone, who heads the LBCC theater program, was honored as "Best Original Play" of 2019 by the Kennedy Center American College Theater Festival. Stone himself won the Distinguished Achievement in Teaching Artistry award.
"We were one of three schools selected out of thousands to compete at the regional level. The two schools other schools we were up against at regionals were UC Davis and Humboldt State University," Porter said. "The fact that we, a community college, were able to be judged at the same standards as nationally renowned universities' performing arts programs speaks for itself."
Porter said the selection was a life-changing experience. "I ended up winning a national award from the Kennedy Center in DC for my first time stage managing. I never would have gotten this opportunity if it were not for the theatre department and faculty. This experience opened my eyes to the possibility of stage management as a career."
Blackwell said she had a similar experience. Although long interested in theater, she took classes during her time at LBCC from 2010 to 2012 mostly on a whim. That led to a transfer to New York, where she earned a Bachelor of Fine Arts in theater, and eventually a master's degree from the United Kingdom. This past winter term, she came back to LBCC to teach "Intro to Theatre." 
"Because of this incredible program, I got what I wanted out of life," she said. 
Blackwell said letters of support for the program can be emailed to her at blackwell.act@gmail.com through this week. She is encouraging people to sign the petition, which can be found under "Save Linn Benton Community College's Theatre Program" at www.change.org. More than 250 people had signed it within a few hours of posting, she said.
Her plan is to present the petition and letters to college officials and ask for an open dialogue to see what can be done. If they feel nothing can be, however, she said she intends to explore grant-writing, fundraising, or possibly partnerships with the Oregon Department of Education.
"We're going to figure out where we can go from there," she said.
Get local news delivered to your inbox!
Subscribe to our Daily Headlines newsletter.