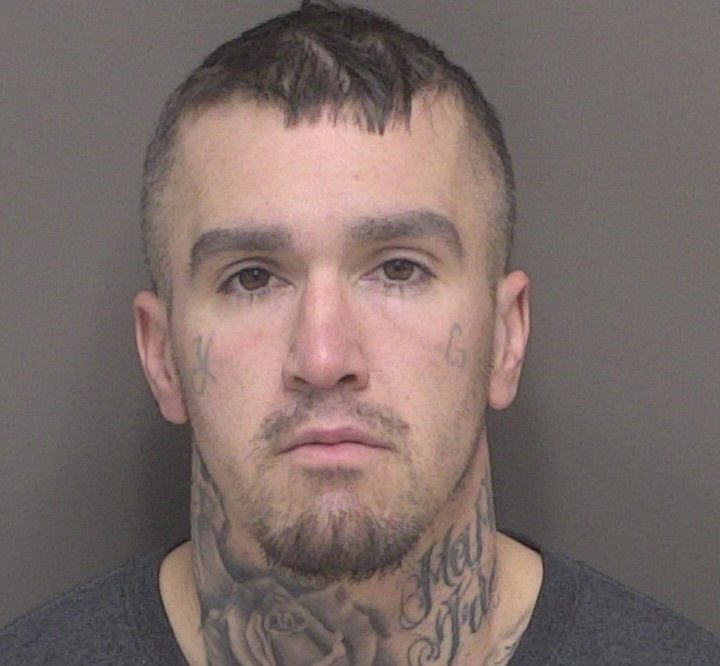 Linn County deputies arrested a man barricaded in a minivan for nearly three hours following a failed attempt to flee deputies on Monday, according to a Tuesday release from the Sheriff's Office.
The Sheriff's Office says Nicholas Ames, 31, of Jefferson entered his 1997 Mercury Mountaineer and attempted to flee from deputies as they responded to a report of theft from a vehicle outside of Albany at Knox Butte Road and Highway 226. Deputies say Ames drove into a farm field and got his minivan stuck in the mud, where he was apprehended. Deputies say they found evidence of theft at the location where they originally attempted to contact him.
Ames was lodged at the Linn County Jail and charged with one count of unlawful entry into a motor vehicle, second-degree theft, second-degree burglary, third-degree theft and fleeing or attempting to elude a police officer.
Ames did not yet have an attorney listed in court documents to be contacted for comment.
After Ames' SUV got stuck, the Sheriff's Office says, deputies attempted to approach him, at which point he got out of his vehicle and began "reaching behind his back, like he was reaching for a weapon."
Deputies say they maintained their distance and monitored Ames while attempting to communicate with him via loudspeaker.
"Deputies watched as Ames continually moved around the vehicle, sometimes briefly exiting, holding a black object in a manner that simulated a gun," according to the Tuesday release. "Ames was talking to someone on the phone during some of this time making statements he was going to try and get deputies to shoot him."
Support local news coverage and the people who report it by subscribing to the Albany Democrat-Herald.
The Linn County Regional SWAT Team was activated, as well as Oregon State Police, the Benton County Sheriff's Office, the Lebanon police and fire departments and the Albany Police Department.
"Our deputies showed great restraint and patience, which resulted in a peaceful resolution," Sheriff Jim Yon said in the release. "This incident could have easily ended tragically based on Ames's actions and blatant disregard for his own life."
K. Rambo can be contacted at 541-812-6091 or k.rambo@lee.net. Follow on Twitter via @k_rambo_.