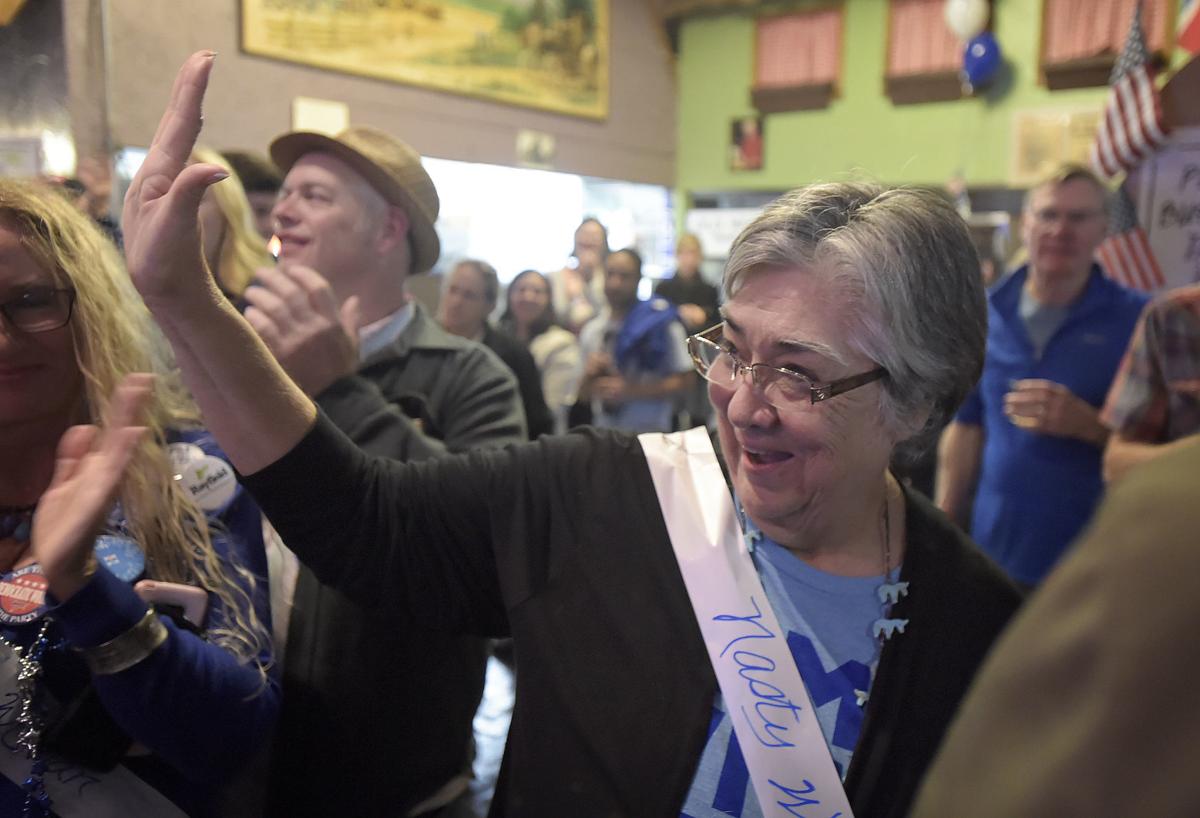 Annabelle Jaramillo is calling it a career.
The fifth-term Benton County commissioner will step down at the end of this year when her current term expires and will not seek re-election, she announced on Friday.
In an email to county employees and elected officials, Jaramillo thanked the county staff, volunteers and leadership for their work and said she was stepping down to spend more time with family and friends.
She also listed some of her proudest accomplishments during her nearly 20 years in office, including:
• Dedicating Beazell Memorial Forest, Fitton Green Natural Area, Fort Hoskins Historical Park and the boardwalk for the Jackson-Frazier Wetland.
• Establishing federally qualified health centers in Corvallis, Monroe and Sweet Home.
• Preserving the Bailey Branch right of way for a rails-to-trails conversion.
• Taking action for marriage equality.
"This has been an incredible ride," Jaramillo said in a phone interview with the Gazette-Times. "It's been the job of my life."
Jaramillo, who will turn 80 in April, was first elected to the Benton County Board of Commissioners in 2000. Her decision not to run again opens up the field for this year's county commissioner races, when two of the board's three seats will be decided by the voters.
The primary election will conclude on May 19, and the general election is set for Nov. 3.
Commissioner Xan Augerot, who is seeking a second term in Position 2, has filed to run in the Democratic primary. On Friday, Corvallis City Councilor Nancy Wyse became the first candidate to announce plans to seek the Position 3 seat being vacated by Jaramillo, filing to run in the Democratic primary.
Wyse was one of 10 candidates who ran for the Position 1 seat on the board in 2018, finishing second in the balloting for the Democratic nomination to Pat Malone, who went on to win the general election. Malone has two years left on his term.
Augerot and Wyse are the only candidates who have filed to run for a Board of Commissioners seat so far, according to Benton County Clerk James Morales.
The last day to file for one of the major party primaries is March 10, Morales added. The filing deadline for the general election is Aug. 25.
The Board of Commissioners is the legislative and policy-making body for Benton County. The commissioners oversee an organization with about 500 employees and an annual budget of roughly $155 million.
The salary for a first-term commissioner is $87,810 a year. Those in their third term or beyond, such as Jaramillo, make $98,351 annually.
Get local news delivered to your inbox!
Subscribe to our Daily Headlines newsletter.