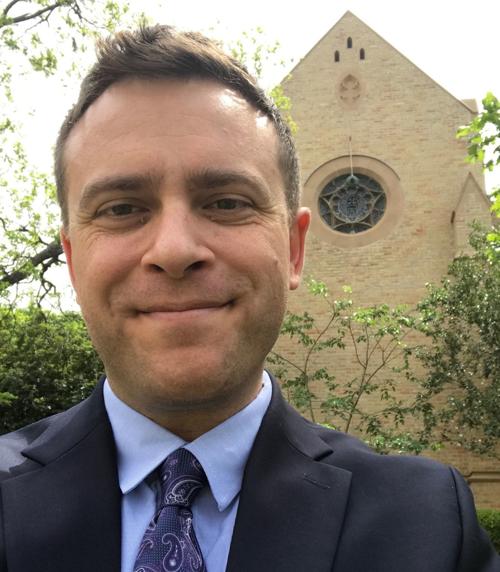 Fear. It comes in all shapes and sizes. We all have it and none of us really want it. Some of us can't really shake it and so it ends up fueling how we see and what we do more than we may realize. The world is fueled by all kinds of fear: fear of the future, fear of the past, fear of the present, fear of inadequacy, fear of people different than you, fear of different perspectives, fear of the government, fear of addiction, fear of mass shootings, fear of terrorism, fear of the unknown, fear of death, fear of global pandemics.
Some of us may even fear the Church, fear love, or fear God. Whenever it is an election year, fear seems to rise to a potent level.
The Greek word for fear is Phobia, which says a lot. Theologians and psychologists will tell you that fear drives us into patterns of "reasoning" that are far from reasonable, but more akin to reactionary patterns of cause-and-effect. Pick a fear, any fear, and it can become an irrational and out of control experience that holds us captive and saps the joy from us. Fear is a normal human emotion until it cripples other emotions. In the end, fear can move us away from the core of Christianity—love.
Christians have been given a distinct opportunity to live as people who aren't governed by fear. One might even say it's our calling. Yet it often seems that Christians are the most fearful ones. It's not that Christians are free from tragedy or difficulties, but the core of our belief rests in the assurance that God is always for us and with us—in life and in death we belong to God.
It's fitting, therefore, that the most frequent command in the biblical story of God's love for us and with us happens to be "do not be afraid." With just as much frequency, this instruction wrapped in blessing precedes some kind of joy. I wonder how many times in the story of our own lives that a wrestling with fear precedes some kind of joy. God knows we have a tendency to give in to the grip of fear that can undermine our full experience of God's goodness in a beautiful albeit broken world.
Of course, simply saying "fear not" works about as well as telling someone to "calm down." As a Christian pastor who engages a wide range of fear among people on a regular basis, it never gets old to be reminded that our faith is rooted in the good news of Jesus Christ's death and resurrection. Christians are called to live in the difference Christ's death and resurrection have already made, which happens to be a place where fear doesn't hang around too long.
After all, death and resurrection are what the Church is all about. We get to pay attention to and be part of the surprising ways God brings dead things back to life again—in our hearts, minds, and relationships as well as in our homes, schools, places of work, and communities. The Church is about the grace to love the world all over again each day because we are loved all over again. Even if our neighbor doesn't hold the same beliefs, we keep fearlessly loving them like Jesus. As the eyes, ears, mouths, hands, feet, and minds of Jesus Christ in the world, we are invited daily to do justice, love kindness, and walk humbly with a God who keeps saying to us over and over again, "do not be afraid."
he Rev. Dr. Brandon Lewis is an ordained minister in the Presbyterian Church (U.S.A) currently serving as pastor of United Presbyterian Church in Albany. He has a Master of Divinity degree from Princeton Theological Seminary and a Doctor of Ministry degree from Austin Presbyterian Theological Seminary. He lives in Albany with his wife and four children.
Get local news delivered to your inbox!
Subscribe to our Daily Headlines newsletter.