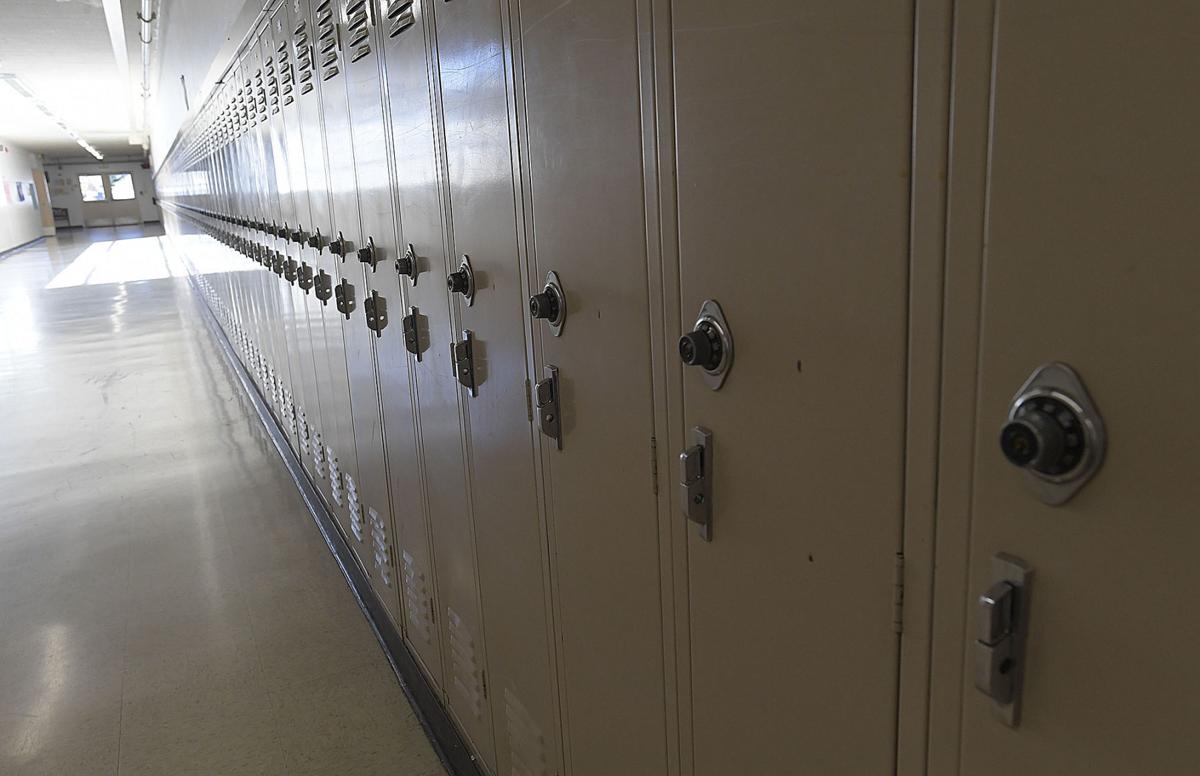 Greater Albany Public Schools will not open to students on Feb. 8 but instead, set an opening date of March 29, giving more than 2,000 staff members the opportunity to receive the COVID-19 vaccination.
On Monday, Superintendent Melissa Goff informed the board that after discussions with the educators' union, the safest path forward was to wait until vaccinations could take place more widely for district employees.
"Ultimately, to arrive at this decision, I have listened to the voices of students, of their families, and of our staff," Goff said. "This decision has been one that has constantly occupied my mind over the last several months, weighing the risks of opening against the risks of continuing in distance learning. We have circumstances before us over which we do not have control. One of those is the need for vaccinations. It has become increasingly clear that vaccinations are one of the essential keys for us to move beyond the lockdowns we've experienced during COVID."
In Linn County, however, the availability of the vaccine has been inconsistent. According to Goff, last week the state did not receive any doses and while the governor's office has confirmed 700 doses will be available for educators within Linn County next week, there are 2,800 teachers.
And, in order to be fully vaccinated, a person must receive two doses four weeks apart with a two-week waiting period after the last shot.
In April, board member Justin Roach's wife was diagnosed with cancer and on Monday, he said he supported Goff's decision citing his own experience. After spending about 100 nights in hospital rooms and ICUs, Roach relayed the experience of watching doctors suit up to tend to COVID patients and recently, witnessing someone pass away from the virus behind the glass windows of an ICU ward.
"But we were watching the (hospital) staff who had been vaccinated and the weight off their shoulders and their ability to really be there for the patient is different than we've seen since April," he said. "I know that will be the same for our staff who want to be there for our students."
Several members of the board agreed including member Jennifer Ward who said she was comfortable with the decision knowing it was based in fact.
But Goff noted that several other factors impacted the decision.
"We, unfortunately, still have some unknowns," she said. "We do not know the virulence of the new variants, although more information seems to have been made available today. We do not know how quickly Linn and Benton counties will be able to move themselves out of the orange zones and into the yellow or green zones."
If Linn County has an average of more than 350 new cases of COVID-19 per 100,000 in population during a 14-day period come March 29, no in-person learning will be permitted per state recommendations.
Still, GAPS administration stressed that students are feeling the weight of comprehensive distance learning with Goff calling on high school leadership students to begin hosting "virtual connection" events for students. Students with social and emotional needs will have opportunities to connect with peers and staff.
"Using creativity, there is much we may do together to improve the feeling of togetherness and connection among our students," she said.
Board chair Kim Butzner reaffirmed the board's understanding of the current situation students and parents are in but also highlighted the fact that once students do return in March, it will not be to a traditional classroom.
Students will not attend physical school every day, they will need to wear masks, maintain a six-foot distance with 35 square feet assigned to each student and class sizes will be smaller.
"I know that this decision is not what many in this community are hoping to hear and for that I want you to know that I truly heard your voice and I hope you can hear your voices in the plans that we have around expanding limited in-person instruction," Goff said. "I hope you hear your voices in the understanding that we will return even if we're still in the orange or the red zone after we ensure that people are safe. I hope you can hear your voices when I say to you that our students will be able to spend the spring together through their rites of passage, including graduation, as they plan for their next steps after the school year. ... It's an impossible decision that breaks your heart to make, we want them back and we want them back safely."