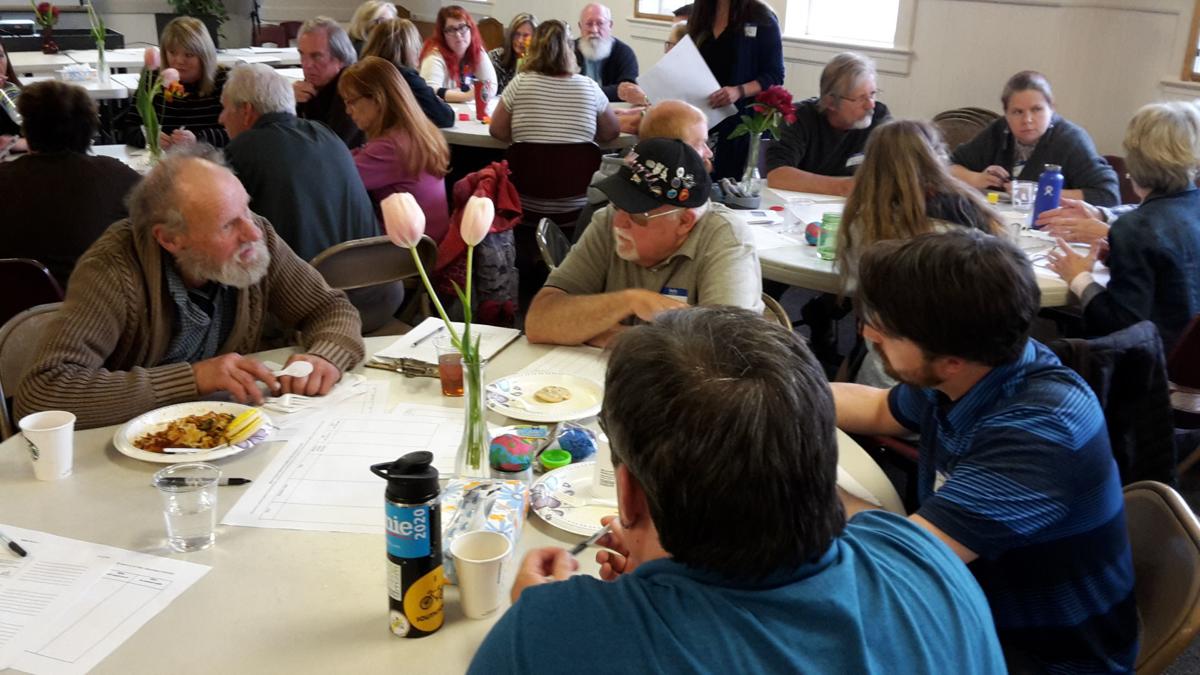 Efforts to move city and county homeless coordination to a Benton County advisory board are on a path toward approval in the coming weeks.
The intergovernmental agreement and draft bylaws of Home, Opportunity, Planning and Equity (HOPE), which is replacing the Housing Opportunities Action Council (HOAC), will be reviewed at a Corvallis City Council work session next Thursday. The council is scheduled to act on the documents at its Sept. 16 regular meeting.
The Benton County Board of Commissioners also is expected to act in the coming weeks, with the first meeting of the new advisory board likely in October.
Also, the county is in the final stages of a recruitment to hire a project manager for HOPE. A community meeting is set for 5 p.m. to 7 p.m. Wednesday at the Sunset Building to meet the two finalists, whose names have not been released.
The draft bylaws have been updated based on discussions held at a June 27 community meeting.
You have free articles remaining.
• The new group will consist of a 21-member advisory board, which will include a seven-person executive committee. Previously the two groups were to be separate entities.
• A member of the business community will serve on the executive committee.
• Meetings will be held at least quarterly, but monthly sessions are likely. Meetings will be conducted in accordance with Oregon's Public Meetings Law.
• Five individuals in the executive committee will be viewed as "role members." They will include one Benton County commissioner, two city of Corvallis officials, a representative of the Community Services Consortium and a representative of the local business community. According to the notes distributed after the June 27 meeting Corvallis Mayor Biff Traber plans to appoint Ward 2 Councilor Charles Maughan, who represents downtown, and a second councilor to fill the city slots.
"HOPE will engage in ending homelessness in Benton County," notes Section II of the draft bylaws.
According to Section III, the advisory board will have "broad representation that is representative of the community and includes multiple service delivery systems, areas of expertise within the community and homeless peers or formerly homeless individuals."
Section III of the bylaws also states that the advisory board's "scope of responsibilities" include "coordination and facilitation of a comprehensive, integrated approach to service delivery for people experiencing homelessness or at risk of becoming homeless in Benton County."
Shawn Collins, who served as project manager for HOAC while a United Way employee, has been hired on a temporary basis by Benton County to assist with the transition to the new advisory board.