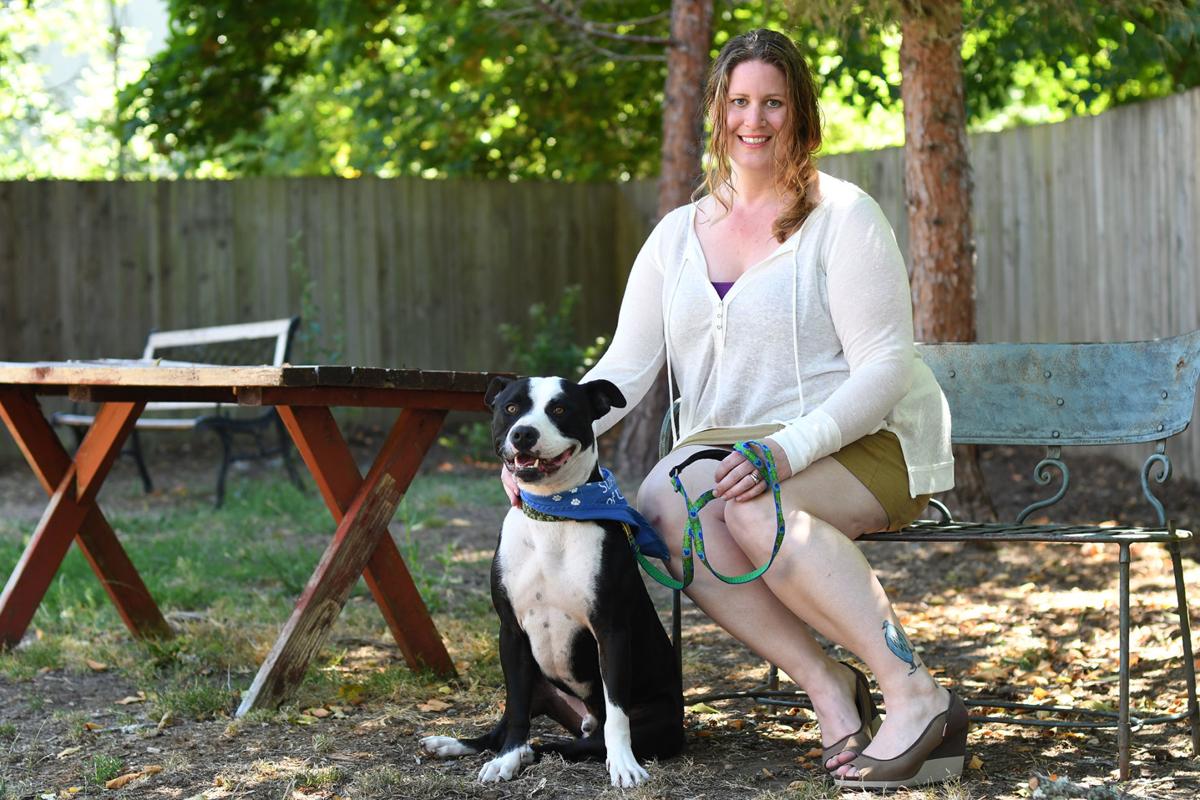 Heartland Humane Society in Corvallis is launching a search for new leadership following the departure of longtime Executive Director Andrea Thornberry.
Thornberry, who has headed the Corvallis nonprofit for the past 12 years, is leaving the organization to pursue a new career, the organization announced Thursday.
Development Director Emily James, a 14-year employee, will serve as interim director while the board conducts a search for Thornberry's successor.
"We are grateful for all of Andrea's contributions to our organization over the last 12 years," Tracy Speelhoffer, president-elect of the Heartland board of directors, said in a written statement. "Emily is extremely knowledgeable about the organization and is passionate about our mission and goals. We are confident in her ability to lead during this transition period."
Thornberry, 44, said she was ready for a change after more than a decade in the Heartland job. She has a master of business administration degree from Virginia Tech and has been taking additional coursework in preparation for a new career in the financial field.
"At my age, it's now or never," she joked in a phone interview. "I'm just turning my head in a different direction."
Looking back over her time with Heartland, she said she was proud that the shelter had been able to significantly reduce the number of animals euthanized at the animal shelter, which accepts all comers, regardless of age or health status. Since she started on the job, she said, the shelter's "save rate" has risen from 77% to 95%.
"That means we save 95% of the animals that come in, even though it's open door," she said.
Thornberry also pointed to the growth of Heartland's paid staff, which now includes full-time employees to oversee continuing education, outreach and development, as well as the establishment of an endowment through the Benton County Foundation.
Her tenure with Heartland hit a rough patch in 2017, when the manager of the nonprofit's downtown resale shop quit over what he called Thornberry's heavy-handed management style and the board's lack of respect for the store's volunteer staff.
A consultant brought in to resolve the issue found "significant tension" between the society's leadership and volunteers at the resale store, which accounts for a big chunk of the nonprofit's annual revenue.
Nevertheless, the board gave Thornberry its full support as she weathered the storm and implemented new policies and procedures.
She also received community recognition for her contributions to other nonprofit organizations, earning the title of Junior First Citizen at the 2016 Celebrate Corvallis award ceremony for her work with organizations such as the Center Against Rape and Domestic Violence, Rotary Club, Ashbrook Independent School and the Boys & Girls Club.
Thornberry said she's leaving Heartland Humane Society well positioned for the future.
"The vast majority of staff have been there longer than I was," she said. "So I feel like it should be on solid footing going forward."
Get local news delivered to your inbox!
Subscribe to our Daily Headlines newsletter.