The city of Brownsville is getting into a bit of a flame war with a state agency over environmental regulations.
At the center of the dispute is the U.S. Environmental Protection Agency's setting of what's called a "total maximum daily load" for mercury entering the Willamette Basin.
"If you fine us, then fine us. The letter that was sent in September was a procedural joke any way," City Administrator Scott McDowell wrote in an April 19 email to an employee at the Oregon Department of Environmental Quality.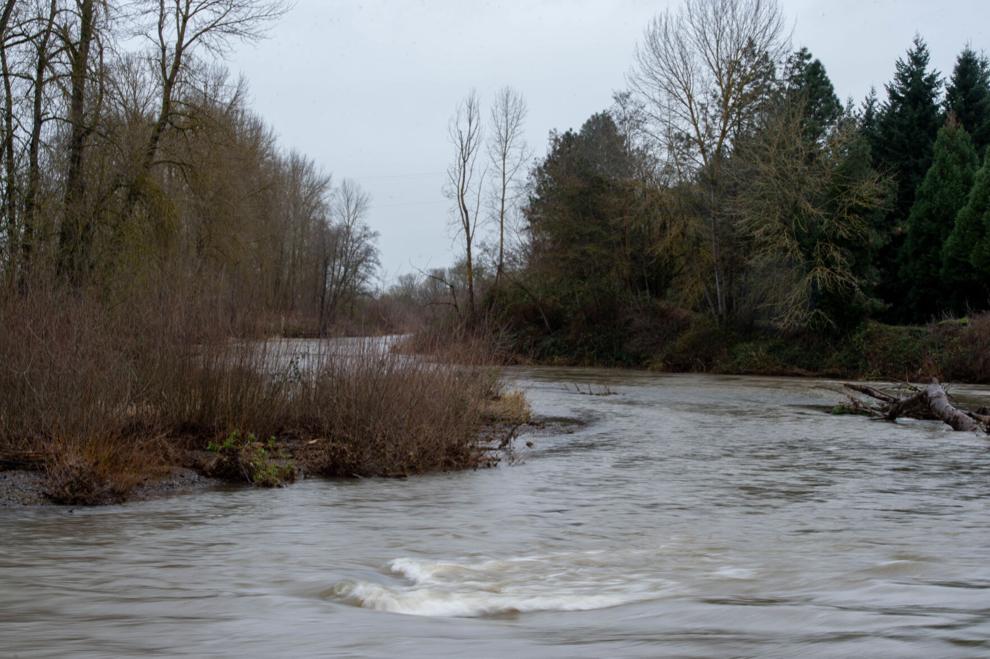 While initially considered too small a city, Brownsville is now responsible for helping keep mercury levels below the maximum daily load — a number set to keep the water healthy for people and wildlife — with respect to urban runoff into nearby creeks and rivers.
The EPA gets its authority from the Clean Water Act and passes off oversight to Oregon DEQ, which asked Brownsville to come up with a plan and submit it by Sept. 3, 2022.
Brownsville missed the deadline. McDowell said he didn't want to send off a letter without the City Council members' approval, and by late August, he had emailed DEQ, saying the earliest they could do that wasn't until its once-monthly meeting at the end of September.  
By Sept. 15, the city had received its warning letter:
"Failure to timely submit a Plan by a Designated Management Agency as required by order is considered a Class II violation. Class I violations are the most serious violations; Class III violations are the least serious," DEQ Basin Coordinator Priscilla Woolverton wrote, giving the city a new deadline of Oct. 28 and threatening civil penalties.
This is the "procedural joke" referenced above. Noncompliance could cost the city as much as $10,000 a day if warnings escalate into fines, McDowell told the City Council on Tuesday, April 25.
The city did submit its plan, but by March, the DEQ had notified McDowell it was insufficient. The plan omitted "a number of required elements," according to a follow-up email from DEQ in April.
The 24-page plan itself is posted on the city's website and lists all sorts of applicable city rules, everything from to construction and drainage to pet waste disposal, and puts a focus on public education. It also laments it does not have the financial ability to do a lot at this time.
"The city simply does not have adequate funding to keep pace with current infrastructure needs and there is currently no adequate source of funding for stormwater capital infrastructure available to the city," the report says.
In a March 20 email, the DEQ informed the city the plan was deficient; asking for further details in the areas of:
Pollution prevention and good housekeeping for municipal operations.
Public education and outreach, specifically with an eye toward measuring progress.
Construction site runoff control, especially in dealing with repeat offenders.
In a quick email reply, McDowell said he'll connect with the city engineer.
A month later, it all went south.
By April 19, DEQ staff had lost their patience. "Because the city already received a Warning Letter regarding this submission, I may have to send a Pre-Enforcement Notice since I cannot approve the revised plan that you submitted on 9/30/2022," Grace Goldrich-Middaugh wrote.
"I am not very happy about being threatened," he fired back by email.
He echoed that theme at the City Council meeting on Tuesday.
"I'm sorry. I'm frustrated, and I don't really care who knows it," McDowell said, taking great umbrage that the state took six months to get back to the city but expected a response from the city in only a month.
"This whole process is adversarial," he said before the council signed off on a revised plan.
McDowell's big fear is that eventually the city will have to build some kind of treatment plant for stormwater runoff, which he predicts could cost the town $20 million. The city is still paying off the $8.5 million it spent in 2007 on a water and sewer system.
"There should be a level of alarm here when a state agency starts threatening us."
The next morning after the City Council meeting, McDowell emailed a revised version of the plan to DEQ, according to a records request with the state agency.
Related stories: