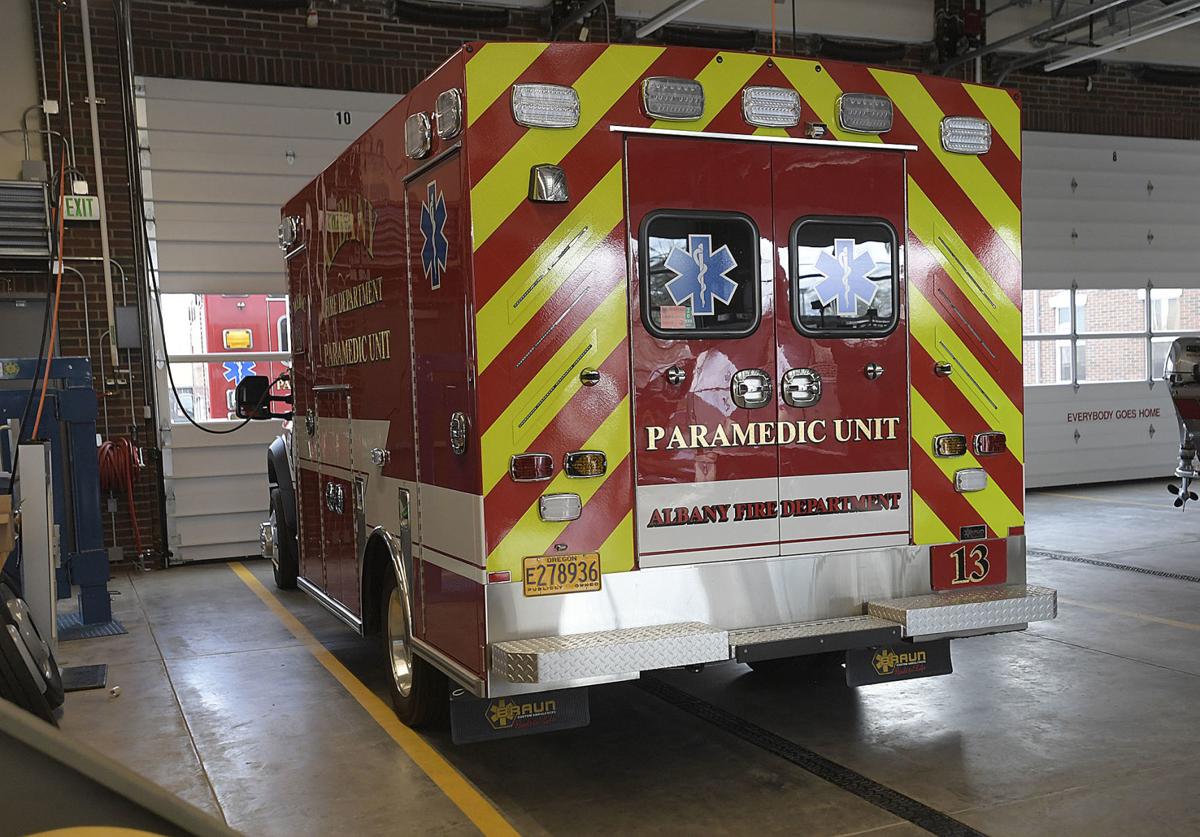 Albany residents are being asked to continue their support of the city's police and fire departments through Ballot Measure 22-181, a public safety levy of $1.15 per $1,000 property valuation.
Members of the City Council approved placing the measure on the May 19 ballot in January. Councilors decided against increasing the levy, even though they anticipate budget shortfalls in the coming budgeting season for the 2020-21 fiscal year.
Mayor Sharon Konopa said the levy is vital support of the city's core essential mission of police and fire safety.
"This is a renewal and not an increase," Konopa said. "Albany residents have always strongly supported this levy, and I hope they will continue to do so this year."
Konopa said when the first levy was passed in 2002, it was based on helping fund 18 police and fire positions.
"The council considered implementing a utility fee in place of the levy, but it would have meant a major cost increase to our residents," Konopa said. "We also considered asking for a levy increase and chose not to."
Konopa said that due to the COVID-19 pandemic, the city, like other government bodies, will face serious budget issues due to reduced tax revenues.
The public safety levy helps fund staffing as well as equipment and training.
The levy is for five years and would generate estimated annual revenues of $4,400,456 in fiscal year 2021-22, $4,532,470 in 2022-23, $4,668,444 in 2023-24, $4,808,497 in 2024-25 and $4,952,752 in 2025-26. The total projected revenue for the five-year span is  $23,362,619.
Last fall, the council considered raising the levy proposal by 20 cents, to $1.35 per $1,000 of property valuation, which would have increased annual revenues by an estimated $737,000 per year.
But City Manager Peter Troeddson told the council that due to tax compression, the city would actually receive far less than that amount.
Both the police and fire departments have frozen positions in the current operating budget.
Former Police Chief Mario Lattanzio told the councilors in October it would take about $1.2 million in income to bring the department back to full staffing.
Fire Chief Shane Wooten said it would take about $620,000 for his department.
Albany voters have supported the levy since 2002 and, in 2016, approved it by almost 65%, 5,932 yes votes to 2,675 no votes.
The measure is placed on the May 19 primary ballot so that, in the event it does not pass, another measure can be put on the November general election ballot.
If approved by voters, the new levy would not take effect until July 2021.
Ballots are due by 8 p.m. May 19.
Although ballots are postage-paid, they must be received at the clerk's office by 8 p.m. to be counted. Postmarks do not count.
Concerned about COVID-19?
Sign up now to get the most recent coronavirus headlines and other important local and national news sent to your email inbox daily.