Albany residents may see an increase in their utility rates this year and 2024.
Drinking water, stormwater and wastewater utility rate adjustments were discussed at the March 20 City Council work session, but no action was taken — yet. 
Staff are recommending an increase in these utilities:
Sewer: 3% increase, effective July 1
Water: 4% increase, effective Jan. 1
Stormwater: 17% increase, effective March 2024
Why the change?
Some of the reasons for the increase included inflation and mandatory inspections cities have to undertake to comply with the Environmental Protection Agency.
According to Bailey, the rate hikes are intended to help the city keep up with debt repayments from such projects as the Albany-Millersburg Water Treatment Plant, Bailey said. Funds also go towards operations and maintenance.
But if rates are not adjusted, capital projects to replace failing infrastructure go on the back burner.
"When we have less revenue we do less capital work, and when we do less capital work things fall apart," Bailey said.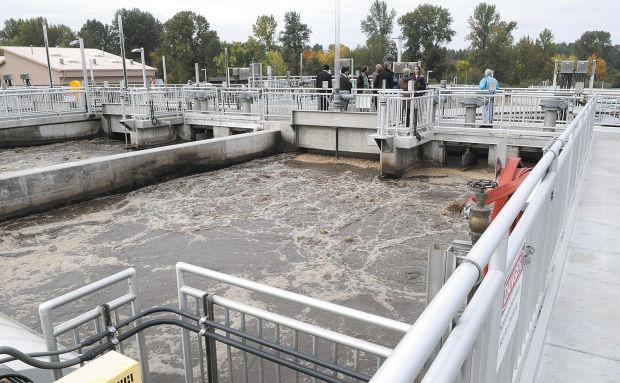 These capital projects increase costs every year, Bailey said.
This includes sewer pipe replacement projects.
"Over 29 miles of pipe is expected to fail within the next 10 years, and we can't ignore that," Bailey said.
Increasing rates
Looking at projections, for the average customer, a 3% increase in sewer translates to an added $1.98 per month. A 4% in water is an about $2.30 bump, and the 17% increase means a $2.37 increase.
Those projections are created with the use of 800 cubic feet of water usage a month, when most people use only 600 cubic feet, Bailey said.
Some councilors expressed concern over an increase in costs.
"As someone who rents on council … it really adds and adds," Councilor Ramycia McGhee said. "I think it would be proactive to look at other funding available outside of just the state."
"The last thing I want to do is raise rates," Councilor Matilda Novak said, expressing frustration with regulations that are heaped upon the city without extra financial help.  
There is funding for treatment of PFAs, but it doesn't cover regulatory testing, Bailey said. And in Albany they aren't seeing PFAs in the community, so treatment wouldn't be needed. 
Although staff looks at the costs annually, Councilor Ray Kopczynski said that doesn't mean the rate is increased every year.
Support local news coverage and the people who report it by subscribing to the Albany Democrat-Herald.
"It's not always an increase every year; it is done conservatively with good intentions," Kopczynski said.
Related stories: