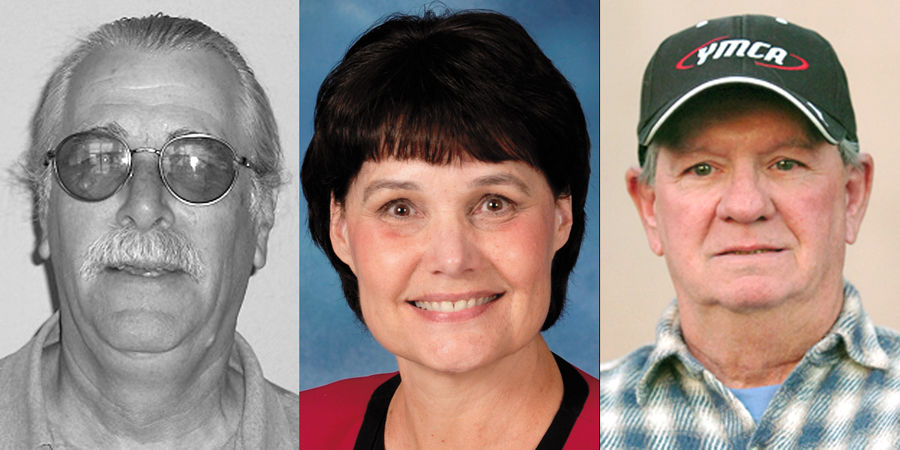 Sharon Konopa is seeking her fourth two-year-term as Albany's mayor and standing in her way are longtime challenger Charley Smith and Jim Clausen, who two years ago ran for City Council.
"I believe the accomplishments the council has made during my years of service clearly show in looking around Albany," Konopa said. "Talking Water Gardens, our historic downtown revitalization and riverfront, great parks, wonderful year-round events and summertime concerts, plus our well-known Northwest Art & Air Festival.
"My longtime support for working with Albany's business environment in creating family-wage jobs clearly shows we are a vibrant community. Also, I have supported helping the homeless to move towards being self-reliant by working with our social service agencies; this has reduced many neighborhood livability issues."
Konopa added that she's "proud to say Albany is at its all-time high for generating tourism revenues, which helps support our economy and to promote city events and activities. We do have a challenge in paying for street maintenance and the council will need some future conversations in how to fund our short- and long-term street improvement needs."
Two years ago, Konopa picked up around 11,700 votes and Smith received about 6,500.
"I talk to people, and whether or not I get elected, it's about making a difference for your children and my children," Smith said. "It's not about what I would do — it's about what we all should be doing: working together better and having better communication, getting other communities around here to work better with Albany and see what all we can do to bring some jobs into the valley."
But not too much development too fast, Smith said.
"We've got to go slow in our growth," he said. "I know we've got to have growth to stimulate our economy.
"We should be a lot better with our judgments and calls," he said. "We need more rainy-day funds, and I think the city manager should stay on top of the department heads, looking for waste. We need a waste report every month, or at least every six months."
Joining the mayoral race this time around is Clausen, who ran against incumbent Bill Coburn for a Ward II council seat in 2012.
Clausen, who garnered 1,100 votes to Coburn's almost 2,200, is also concerned about waste.
"I cringe when I see the waste created by city government," he said. "I want city leadership to do more than mere pay lip service to legitimate taxpayer concerns. I'm tired of onerous and costly regulations hampering businesses. I believe everyone is tiring of these things. That is why I'm running for mayor."
Clausen helped raise two younger siblings and says he's "comfortable taking on responsibilities."
"My work has a built-in sense of quality," he said. "'Inspect what you expect' is a mantra I've lived by for many years. I've learned to plan for the future and not box myself in a corner. I've learned to take my time getting it right the first time. These qualities of character will serve me well as mayor."
Clausen sees Albany's needs as "very specific."
"We need to address the police and fire station building funding. We still have a faulty sewage treatment facility. We have rising sewer and water bills.
"We need an agreed-upon list of essential city functions and consider which non-essentials to stop funding."
Richard Justice also filed to run for mayor, but he withdrew after realizing he didn't meet the residency requirements.
Be the first to know
Get local news delivered to your inbox!