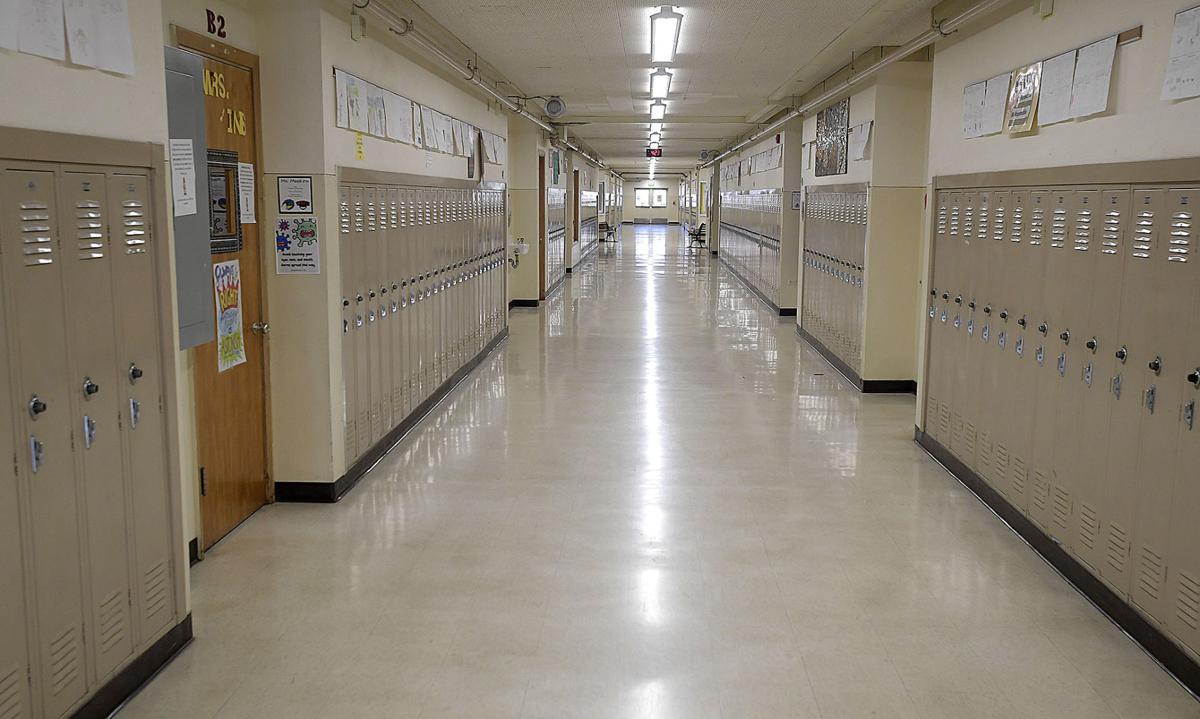 Students will return to buildings when school starts in Greater Albany Public Schools in the fall — sort of.
On Monday, GAPS Superintendent Melissa Goff released the district's plan for September.
Following recommendations and mandates from the Oregon Department of Education and Oregon Health Authority, GAPS students will have three choices: attend school completely online, a virtual model that is accessed from home but still connected to school and specific classrooms, or a hybrid model that would see them attend school in person a few times a week.
Parents, Goff said, will be able to choose the option that best fits their health concerns and families' needs. The plan is not yet complete, and additional informational sessions are planned throughout the summer for parents and families.
In the presented plan, the hybrid model would be split between K-2 and grades 3-12. Students in K-2 would attend school in person four days a week and have one day of virtual learning. Grades 3-12 would be in classrooms two days a week on an A/B schedule, meaning half of the students would go to school Mondays and Thursdays and the other group would attend Tuesdays and Fridays. Wednesdays would be for additional support, intervention and teacher planning. Students would attend classes online three days a week.
Distance education, whether part of the online-only or hybrid model, will not look the same as it did in the spring. Rather than a workbook and check-ins from school staff, distance learning in the fall will be directed by teachers at all levels. Students will also be able to interact with students who are in the classroom while working from home.
Full-time classes held in person five days a week, Goff said, were out of the district's reach, noting that it would require GAPS to expand the work force and available space by 30-50%. Keeping students from classes on Wednesdays would also allow maintenance staff to deep-clean the schools before students return on Thursdays, Goff said.
Hygiene requirements were outlined in the suggested plans released by ODE in June. Keeping classrooms and schools clean, the department said, will be key in stemming the spread of the virus during the school year. Goff explained that GAPS considered hygiene to be one side of a triangle that also includes social distancing and limited cohorts. Should one of the three sides of the triangle fail, the other two must be strengthened. For example, if a 3-foot radius cannot be maintained on GAPS buses between students, then all students on the bus may have to wear a face covering or shield. These decisions, Goff said, have not yet been made but illuminate all of the questions still on the table for fall.
Those questions will continue to be ironed out as the summer goes on, with GAPS and staff unions sending out surveys to gauge teacher comfort in returning to class. Parents have already weighed in on an earlier survey that showed 52% of families would be comfortable sending their children to school in the fall. In the most recent survey, 40% of teachers said they would feel comfortable returning — a decrease from June, when 60% said they would feel comfortable.
"We have this pull for staff that's different than how they felt a month ago," Goff said, "and that's not surprising because we're in a different place as a state and a country than we were a month ago." Additionally, 30% of teachers said they had a health condition or concern that would limit their ability to return to school and risk contracting COVID-19.
"That's a really important data point for us in our planning," Goff said. "If we have a situation where a large portion of our staff needs to be working from home because of COVID-19, then we are looking at working with a diminished or different human resource capacity."
Goff told the school board that many questions still need to be answered prior to the beginning of school.
"This is going to be the biggest learning curve in my 25 years in education," she said.
Additional informational sessions will be held throughout the summer for families. For more information, visit albany.k12.or.us.
Get local news delivered to your inbox!
Subscribe to our Daily Headlines newsletter.