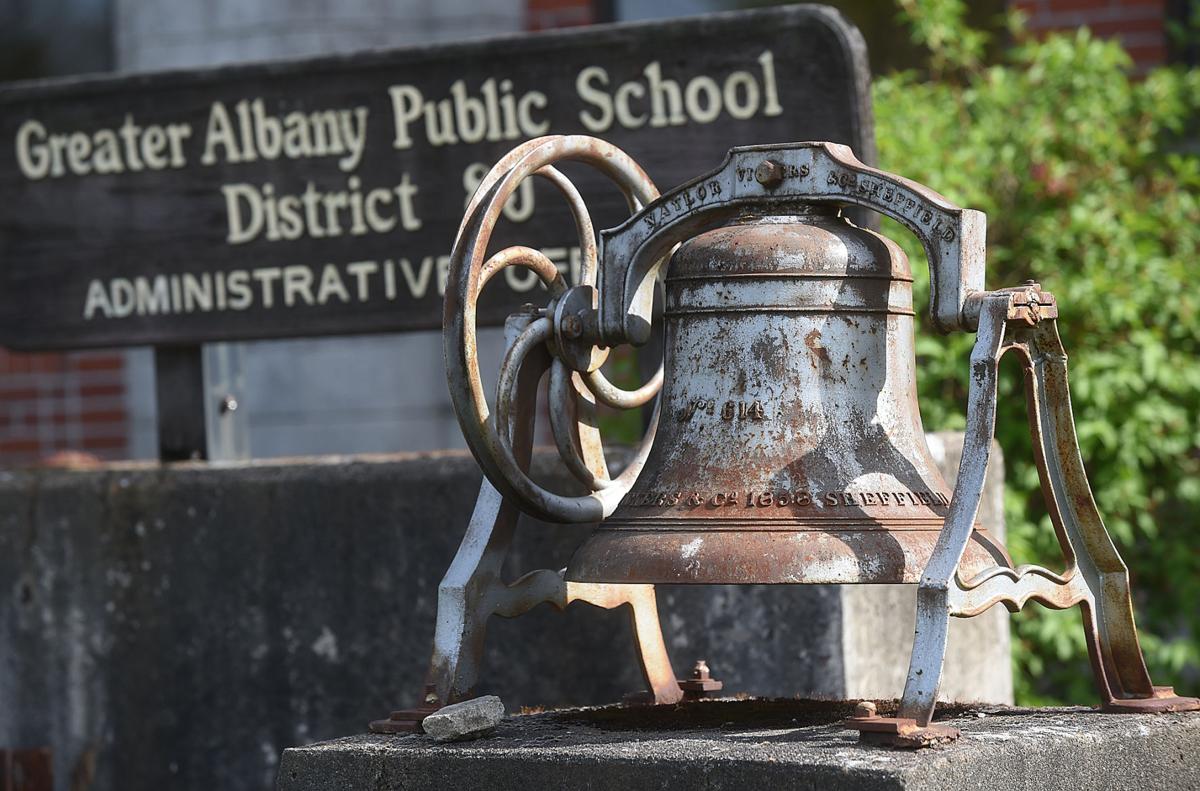 Rob Saxton, a former Albany teacher and administrator and Oregon's first deputy superintendent of public instruction, will interview Monday with the Albany School Board to potentially become interim superintendent.
Board members voted 4-1 in a special meeting Friday, with Michael Thomson dissenting, to suspend Board Policy CBB, which outlines the usual procedure for a superintendent search. They voted unanimously to authorize the district's legal counsel, Paul Dakopolos, to negotiate a contract with a prospective interim superintendent candidate subject to board approval at the next board meeting.
Thomson noted for the record he is opposed to the expedited search process. However, he sent Dakopolos a list of five suggested names from the Coalition of Oregon School Administrators, all retired superintendents: Trip Goodall of Canby; Kathleen Nord of Junction City; Chris Parra of Bethel; Mary Alice Russell of McMinnville, who was Oregon's superintendent of the year in 2013; and Matt Utterback from North Clackamas, named Superintendent of the Year in 2017 by the American Administration of School Administrators. He noted none had yet been contacted or expressed interest in the job.
Director Pete Morse named Saxton as a possible candidate, noting that in addition to his experience in Albany and the state level, Saxton also served as superintendent of the Sherwood School District and as interim superintendent of the Northwest Regional Education Service District in Hillsboro.
"I think he's incredibly qualified," Morse said.
Dakopolos said he had contacted Saxton, and that Saxton was open to an interview Monday.
Thomson said he has no qualms about Saxton's credentials but is concerned about possibly hiring someone whose son is an administrator at West Albany High School. That could give the appearance of bias, he said. "We are polarized and that's part of the issue."
Dakopolos said family members working together in school districts is not uncommon, and not prohibited as long as there is supervisory separation.
Director Roger Nyquist acknowledged the polarization, but said he feels it will get worse the longer the district goes without an interim superintendent.
Saxton also served as superintendent at Tigard-Tualatin, where he was known for helping close achievement gaps in reading and math for students with minority backgrounds, Nyquist said.
"I completely understand the angst and heartburn over what is a rushed process, and it is," he said. "Sometimes we're in positions where we take the best information we have and we make the best decisions we have in a matter that's appropriate for the timing and the circumstances. ... And absent somebody else fabulous coming forward, Rob Saxton's a guy we ought to talk to."
"And it speaks volumes that he's willing to come out of retirement to help us for one year," Director Brad Wilson added. "I believe that he will be the right person to help get everyone back together and be that uniter that I'm hoping for, so that we can all move towards the goal of educating our children and lifting everyone up to the best possible students they can be."
Countered Thomson: "It looks like for all the world that you had that in your back pocket and we're just trying to get through the most minimum of public input to end up with that."
Earlier in the meeting, Assistant Superintendent Lisa Harlan pointed out the district is far from unified in its views on how the board should move forward. No public comment was read into the record, but of the comments received on whether the board should suspend the usual search procedure, Harlan said there were 31 comments of no to five yes. On the question of whether the board should pursue an accelerated search, the vote was 45 no to six yes.
Harlan tried to add a comment on board members following their oaths, as Chairman Eric Aguinaga gaveled her down and called for a recess and to cease recording the meeting. Dakopolos intervened and said not to stop the recording and to move on.
"The oath you took states that you'll uphold the policies of the school district, and your first decision is to absolve yourself of that oath and responsibility," Harlan concluded.
"There was obviously a planned campaign from multiple members of the community for input," Aguinaga replied.
Tensions have been high in the Greater Albany Public Schools District since Morse, Nyquist and Wilson took office on July 1. The three voted July 14, with Aguinaga abstaining, to use the no-cause clause in Superintendent Melissa Goff's contract to dismiss her as of July 24, prompting the expedited search effort.
Wilson acknowledged the board has received multiple requests for information about Goff's termination, which has not been publicly explained. However, he said, details cannot be provided.
"People have been asking and asking me, why did we let the superintendent go," he said. "You must be cautious when speaking about people and their employment. So it's very imperative that we don't create a situation where we have a lawsuit. I think the board made itself clear, that that desire was made and necessary, and we were able to utilize a no-cause clause in the contract. And while I know other people would like to hear the reasons, it's just simply not legally practical."