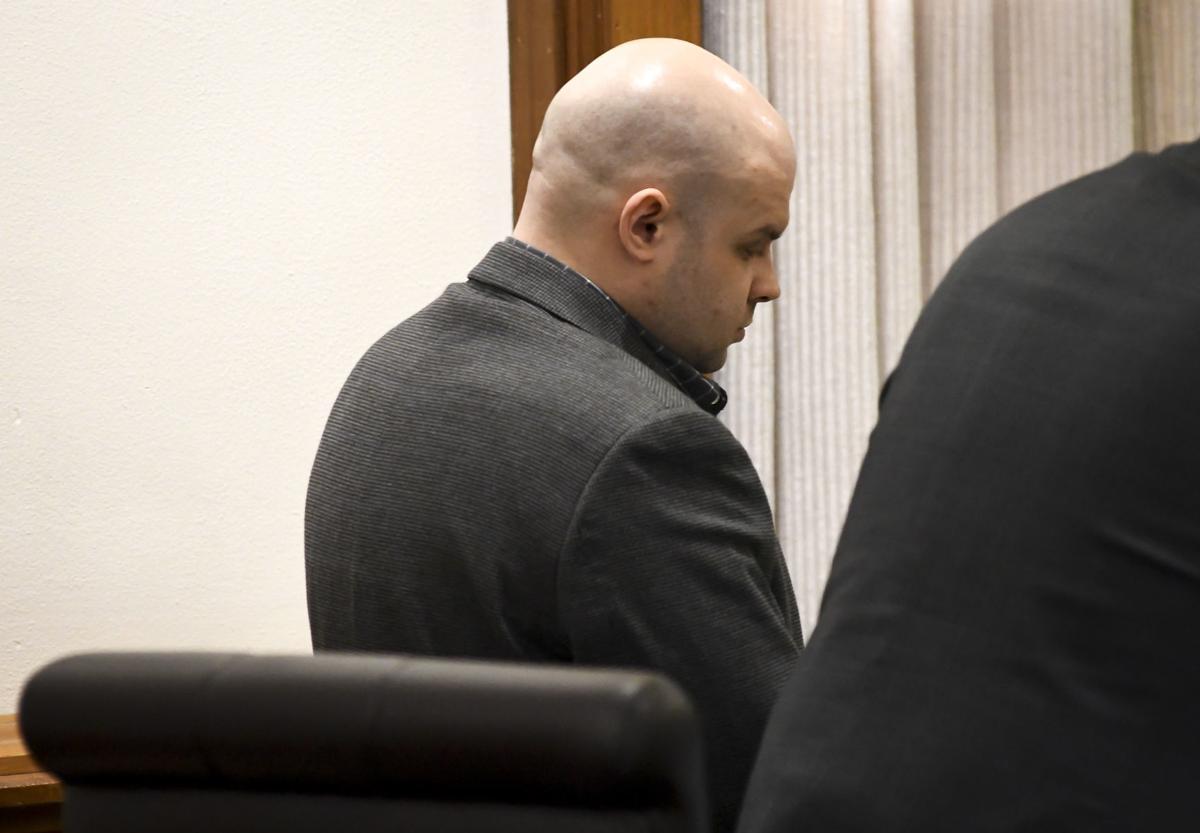 An FBI fingerprint expert testified Wednesday in Benton County Circuit Court that she matched a print on a suspected murder weapon to a man accused of killing his fiancée.
William Chase Hargrove, now 30, is facing a charge of murder in an ongoing trial centered on the April 17, 2017, death of Anna Repkina, a 27-year-old Russian woman who moved to Corvallis after starting a relationship with Hargrove online. Prosecutors have claimed Hargrove murdered Repkina with a shotgun to please his married lover, Michelle Chavez.
Hargrove's attorney, Mike Flinn, has argued that Chavez is the killer. She denied involvement in Repkina's death earlier in the trial and has not been charged with anything in the case.
Maria Phillip, an FBI fingerprint expert, was called Wednesday morning to discuss her work examining fingerprint evidence.
Under questioning by Ryan Joslin, the chief deputy district attorney for Benton County, she talked about the science behind fingerprints — that skin oil and other materials on the friction ridges on hands and feet can be left behind on some smooth objects people touch. She said fingerprints are unique to each person and even identical twins have different fingerprints.
You have free articles remaining.
Phillip said she compared a photo of a fingerprint collected from a shotgun to Hargrove's prints and found a match to one of his thumbs.
Investigators last week said they found the shotgun in Hargrove's Nissan Xterra.
Phillip also testified she found a fingerprint on a shotgun shell found in the Xterra that matched to Chavez. Phillip added that none of the other fingerprints she examined from the gun or other shotgun shells collected by police were of suitable size or quality for evaluation.
In his cross-examination, Flinn asked Phillip if it was possible to touch an object without leaving prints on it.
She said it is possible to touch something without leaving prints and also that many factors involved in when prints are left on an object. She said highly textured objects are not good for getting readable prints.
Wednesday also featured testimony by investigators from the Benton County Sheriff's Office, Corvallis Police Department and the Philomath Police Department. Much of it was focused on how they collected evidence, including serving search warrants and collecting surveillance video and business and bank records.
Anthony Rimel covers education and crime in Benton County and weekend events across the Mid-Valley. He can be reached at anthony.rimel@lee.net or 541-812-6091.