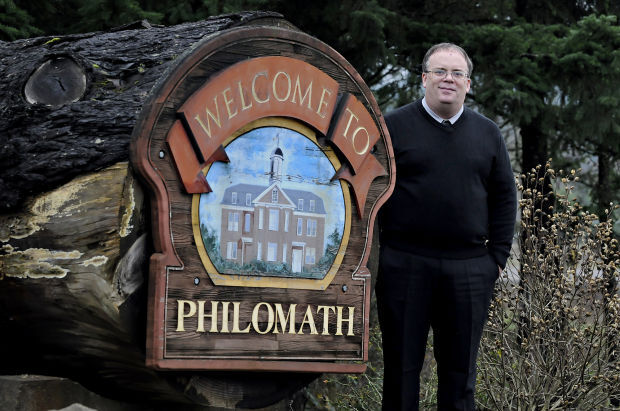 It's time to say goodbye to the Philomath Express.
After more than five and a half years and just shy of its 300th issue, this edition of the weekly newspaper will be the last, parent company Mid-Valley Media Group announced.
Shanna Cannon, regional publisher for Mid-Valley Media, said the decision was based on the difficult financial realities of producing a newspaper in a small community with fewer than 6,000 residents. Subscription numbers and advertising levels, she said, just weren't sufficient to keep the Express going.
"This newspaper has faced huge economic challenges, and these unprecedented times have only emphasized them," Cannon said. "Community journalism is what this newspaper was created to do, to tell great local stories, and editor Brad Fuqua has done a great job of delivering on that promise. Brad has provided a tremendous service to this community over the years, and his coverage and voice will be missed, I know."
Philomath Express subscribers will be contacted directly by circulation representatives about their accounts. Anyone with questions can call 541-812-6053.
Mid-Valley Media Group, a division of Lee Enterprises that also publishes the Corvallis Gazette-Times, Albany Democrat-Herald and Lebanon Express newspapers, launched the Philomath Express on Jan. 7, 2015.
It was an act of optimism in a time when newspapers across the country were cutting back or shutting down, but then-publisher Jeff Precourt saw an opportunity to fill the void left by the closing of the Benton Bulletin in 1998.
"The Philomath Express is a prime example that locally produced news content will always have relevance in any day and age," Precourt said at the time.
Throughout the paper's history, Fuqua has been its sole editor, primary reporter and chief photographer, essentially a one-man band chronicling just about anything and everything that happened in Philomath. He became a familiar face around town, and both he and the Express were embraced by the community.
Filling this final edition of the Philomath Express is a small sampling of the hundreds of stories and columns Fuqua produced over the past five-plus years.
Philomath City Manager Chris Workman said it is "a huge disappointment" to lose the Express and added that Fuqua "has been phenomenal."
Workman noted the wide range of Fuqua's coverage, from city council meetings and land use hearings to high school sports coverage and feature stories that celebrated local residents and their achievements large and small.
"I always felt that Brad did more than just do a job. I felt like Brad put everything into that paper and really cared about the community," he added. "It wasn't just some news reporter writing a story, it was our friend Brad. It was special."
Fuqua stepped into the Philomath Express job after nearly four years as a reporter and copy editor on the sports desk of the Corvallis Gazette-Times. Prior to joining the G-T, Fuqua had spent 26 years in the newspaper business, including stints as managing editor of the Colby Free Press in Kansas, the Grand Canyon News in Arizona and The Western News in Libby, Montana.
Bennett Hall, editor of the Gazette-Times and Democrat-Herald, said the local daily newspapers would add more Philomath news to their reporting.
"It will be impossible to match the depth and breadth of coverage that a hometown weekly newspaper has provided to Philomath residents under Brad's leadership," Hall said, "but we'll do our best to continue to cover the issues that matter most to this community."
Get local news delivered to your inbox!
Subscribe to our Daily Headlines newsletter.