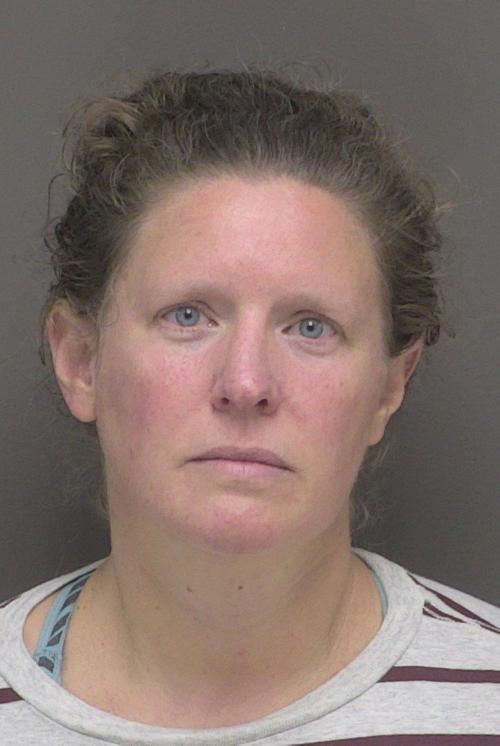 A former attorney was arrested Thursday by the Linn County Sheriff's Office in connection to a 2016 forgery case, according to a news release.
Megan Marie Moeller, 39, of Corvallis, was taken into custody on suspicion of three counts of identity theft.
In 2016, Moeller, then known as Megan Perry, was a licensed attorney with an office in downtown Albany. She was hired by a client to provide representation in regards to a child custody issue, the news release states.
You have free articles remaining.
Detectives found that during that representation, Moeller provided her client with documents "proving" that legal papers had been served on the other party. Investigation revealed that signatures on those documents had been forged and that the legal papers had not actually been served, according to the news release.
In 2018, Moeller submitted her resignation to the Oregon State Bar after facing multiple complaints from her clients. At that time, Moeller was disbarred from practicing law in Oregon.
In two of the matters, complainants alleged Megan Perry had told them their divorces were final, but they later discovered their cases had been dismissed and they were still married to their spouses.
In another complaint, a man said he hired Perry to assist him in an adoption case. He asserted Perry had informed him a judgment had been made in the case and a new birth certificate had been issued, when in fact the case had been dismissed. In a separate complaint, a woman said she hired Perry to represent her in a custody dispute and Perry had informed her she had been granted custody. However, the woman reported, law enforcement officers arrived at her home to remove her children, stating she did not have custody.
Benton County Mugshots for November 2019