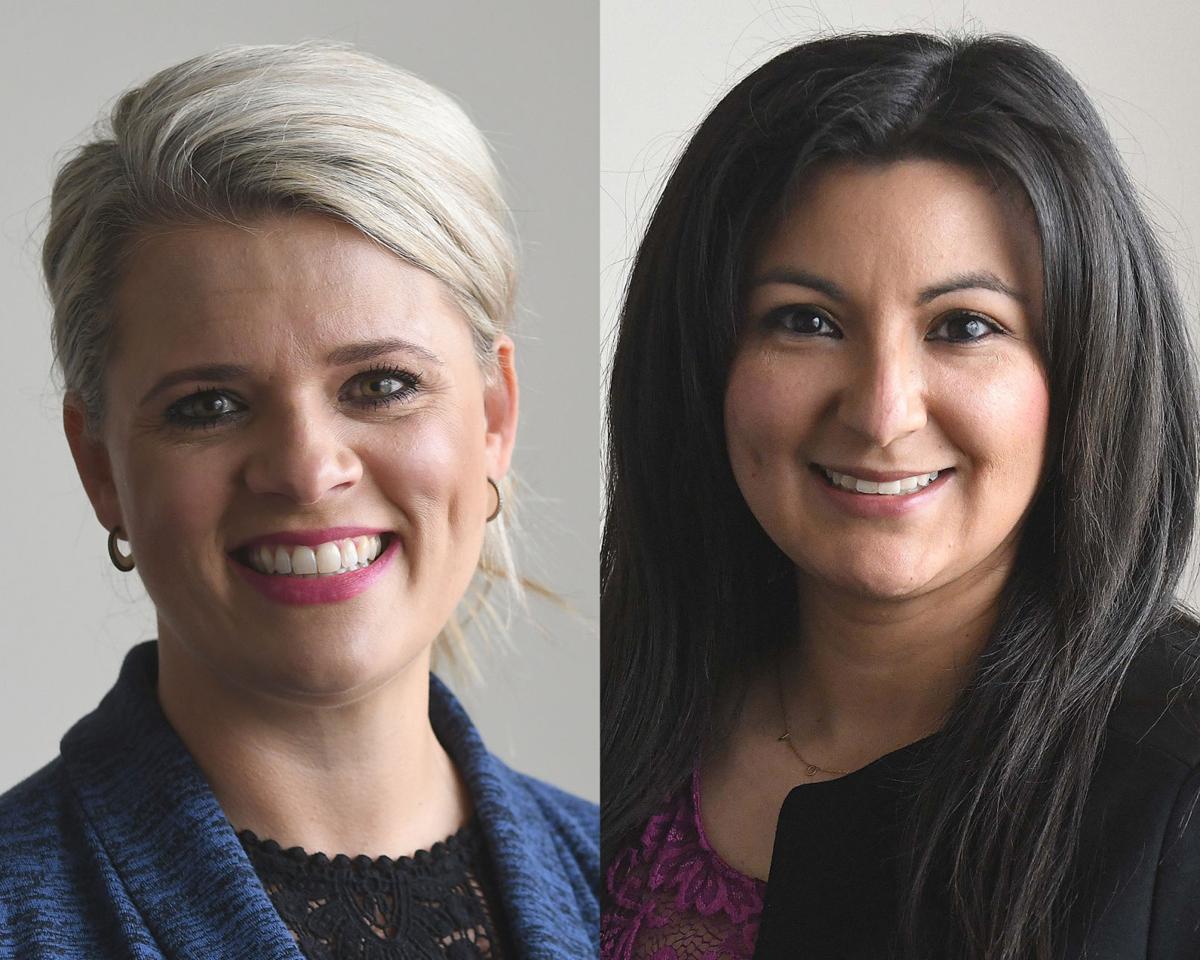 The race for House District 15 in the November election is between incumbent Rep. Shelly Boshart Davis and Linn Benton Lincoln Education Service District Board member Miriam Cummins.
Boshart Davis represents the GOP and Cummins is the Democratic and Working Families parties' fledgling nominee. The seat they're vying for oversees happenings in Albany, Millersburg, Tangent and surrounding rural areas.
Cummins, 33, immigrated from Zamora, Mexico, to Coos Bay as a child and said she's the first known woman of color to run for state representative in the district. She was laid off from her position at the Salem-Keizer Coalition for Equality due to the COVID-19 pandemic and said she can relate to the issues families like hers continue to face.
"That's why I tell people 'I know what you're going through for unemployment benefits' because I went through it myself," she said. "Right now, a lot of our families are struggling with finding someone to care for the kids while they have to work."
Especially during the pandemic, she said, she wants to address equity problems associated with virtual learning. Cummins said she supports the Student Success Act and would like to work toward universal childcare, with an emphasis on cultural inclusivity. She also wishes to review policies relating to early education and childcare to ensure they're keeping moms in mind.
"When we look at the policies in place, (they're) made for men," she said. "They don't really take into consideration women and working moms."
Boshart Davis, a Linn County native and owner of Boshart Trucking, said her educational focus will be more inclusive of charter schools if she's reelected.
"I want to put power back into parent's hands through school choice and lifting the 3% cap on charter schools," Boshart Davis wrote in an email to Mid-Valley Media. "School choice is more important than ever and kids and parents should not be limited in their ability to choose the best education for their unique needs and situation."
As for the economic downturn, the 40-year-old said she wants to see "Main Street" and small businesses recover.
"How budget decisions or economic recovery legislation will affect working families and our local small businesses will be the lens of which I view these issues through," Boshart Davis said.
Cummins said she wants to help see families through the pandemic by finding more ways to secure affordable living, which includes healthcare because going to the doctor if someone is sick "shouldn't be a decision that they have to make."
Additionally, Cummins said she plans on holding corporations' feet to the fire when it comes to paying their dues in taxes.
"We rely on that in order to fund and have money to be able to pay for these programs and these benefits for our communities," she said.
Boshart Davis also emphasized not only her support for local law enforcement, but also a desire to fortify agencies so as to "preserve common civility."
"Our law enforcement not only deserves our support, but they also need more resources, continued training, and local community leader's support to ensure criminal elements stay at bay," Boshart Davis said. "We need to keep our communities safe, and law enforcement ranks clear of bad actors."
Overall, Boshart Davis said, she wants to help keep the balance of power in Salem while continuing to serve her neighbors.
"The imbalance of our state and its leadership, over the past couple of decades, is undeniable," she said. "Restoring balance in Salem means a check on the Executive branch and means representation of all Oregonians."
Cummins said the task of running in a district that's been red for two decades has been daunting, but she's passionate about helping all people in the district.
"I'm not here to just help the Latinx community," she said. "I bring a new perspective and a new shared experience to the table. I'm someone that will stand up to bullies. I'm not afraid to speak my mind. As a woman, we need to be heard."
Nia Tariq can be reached at 541-812-6091. Follow her on Twitter @NiaTariq.