The same Greater Albany Public Schools board members who fired then-superintendent Melissa Goff in 2021 voted this week to not renew contracts for two administrators known for their commitment to educational equity in the district.
Assistant Superintendent Lisa Harlan and Equity Director Javier Cervantes will not return to their positions once their contracts expire at the end of the 2023-24 school year.
"I just worry about the message that it's sending to our families, staff and community that you do not renew the contacts of two executive level members who advocate for their most marginalized students," Harlan said in an interview with Mid-Valley Media. "It wasn't a surprise, but it's shocking."
Board members Pete Morse, Brad Wilson, Roger Nyquist and Eric Aguinaga voted to support first-year Superintendent Andy Gardner's decision to not renew the two contracts, while board member Michael Thomson opposed.
In June, Harlan was awarded the statewide Achievement of Excellence award by the Coalition of Oregon School Administrators. Having worked at GAPS for five years, and in the education sector for 23 years, her institutional knowledge allows her to rattle off answers to questions off the top of her head, according to staff who work with her.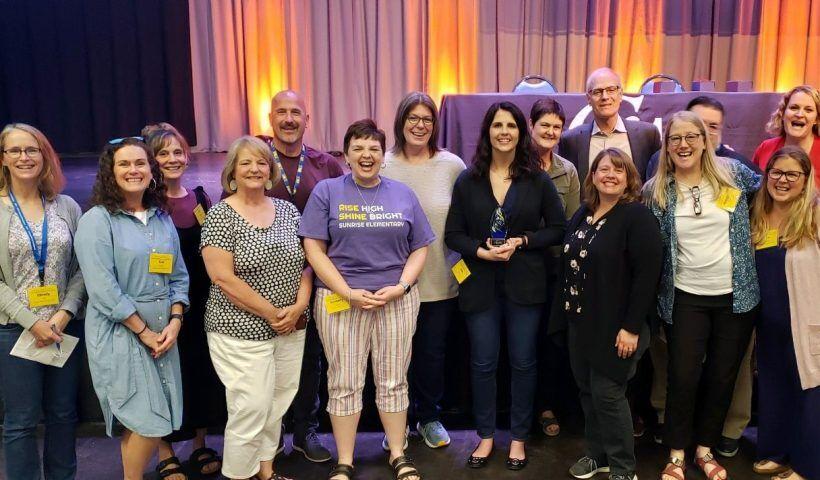 "There are meetings after meetings after meetings where (Harlan) is the smartest person in the room," Thomson said at the meeting. "It's exceedingly difficult in the education realm to find quality people."
Thomson was also the only board member who opposed firing Melissa Goff under a no-cause clause in her contract, which allowed the board to keep mum on its reasoning. Goff is now the educational adviser to Gov. Tina Kotek.
In an interview with Mid-Valley Media, Thomson shared that, given the current trajectory, he is worried the district may not hire a new director of diversity once Cervantes is gone.
"When you start to add it all up, you start to paint a picture," he said, "and I do have concerns."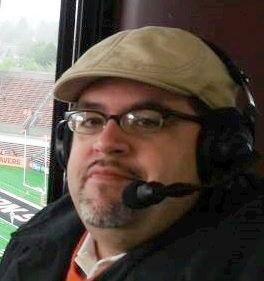 Congress or school board?
An hour before Monday's school board meeting, Harlan received an email from Gardner that directed her not to attend after discussing it with the board.
School board member Wilson hinted at the contract nonrenewal online, posting in the Parents of GAPS Facebook page that "friendly faces" to the board would be appreciated at the meeting.
"On tonight's agenda there are some items that have drawn attention from one side of the table, and I would like to ensure both sides, in fact the entire community is represented," Wilson wrote.
But the school board is not Congress, Thomson said. School-related topics should not be thought of as partisan issues.
"I'm well versed in the world of politics," Thomson said at the meeting. "The idea that my child and her friends lost an election in 2021 is just insane. This is a school district, not partisan elections."
Monday's meeting got off track when several community members stood up to yell comments, including some insults and name-calling, at the board. At one point, Nyquist called a five-minute recess to reset.
When asked about Harlan and Cervantes' contracts, GAPS spokesperson Michelle Steinhebel said the district cannot and will not comment on personnel matters.
Gardner was not available to answer any questions from Mid-Valley Media.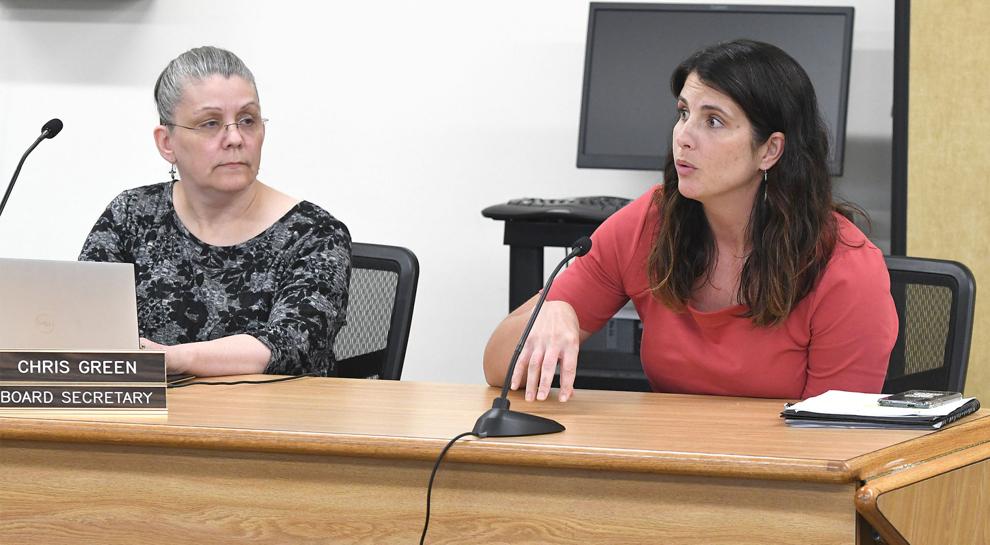 A reputation of turnover
GAPS' reputation of being a "good ol' boys club" started when Goff was fired in a 3-1 vote.
Nyquist and Wilson had just been elected to the school board. The two of them, along with Morse, voted to terminate Goff in an effort to "end all COVID-19 restrictions, including social distancing, unless required by the state," as previously reported by Mid-Valley Media.
Administrators soon began to trickle out.
Russell Buttram, who was the GAPS executive director of operations for five years, resigned soon after Goff was fired.
"I simply reached a point where I felt I could not support the actions of the new Board, nor reconcile their campaign promises with the actual actions I've observed," Buttram wrote on Facebook. "Since I could not square my values with those of the people in charge, I had to leave."
Then, Nancy Dickerman, who previously worked as the assistant to the executive director of human resources, left her position in August, citing changes happening in the administration.
Kerri Tatum, secondary education director for the district, resigned in September for the same reasons as the others.
Lasting effects
Tabitha Neely, who worked alongside Harlan as a secretary for the past five years, said losing Harlan is going to have a lasting effect on both the students and staff at GAPS. The district has experienced plenty of turnover, and is currently on its fifth superintendent in six years.
Harlan directly oversees the Curriculum, Assessment, and Instruction department which includes the elementary director, the secondary director, the special education director and others. None of her staff were questioned about how they felt about Lisa's leadership or ability to support them in their roles, Neely said.
"She's the first one out there doing all the work you wouldn't expect someone at her level to jump in and do," she said. "We are all very sad and disappointed by the choices that are being made."
Support local news coverage and the people who report it by subscribing to the Albany Democrat-Herald.
Harlan said she intends to work every single day through the end of her contract, because advocating for the most at-risk students is a core part of who she is.
Before Monday's vote, board member Morse stated in the microphone: "Elections have consequences."
"His statement told me that this was an intention from the beginning," she said. "Elections have consequences, and I would encourage everybody to get involved."
Related stories:
Joanna Mann (she/her) covers education for Mid-Valley Media. She can be contacted at 541-812-6076 or Joanna.Mann@lee.net. Follow her on Twitter via @joanna_mann_.