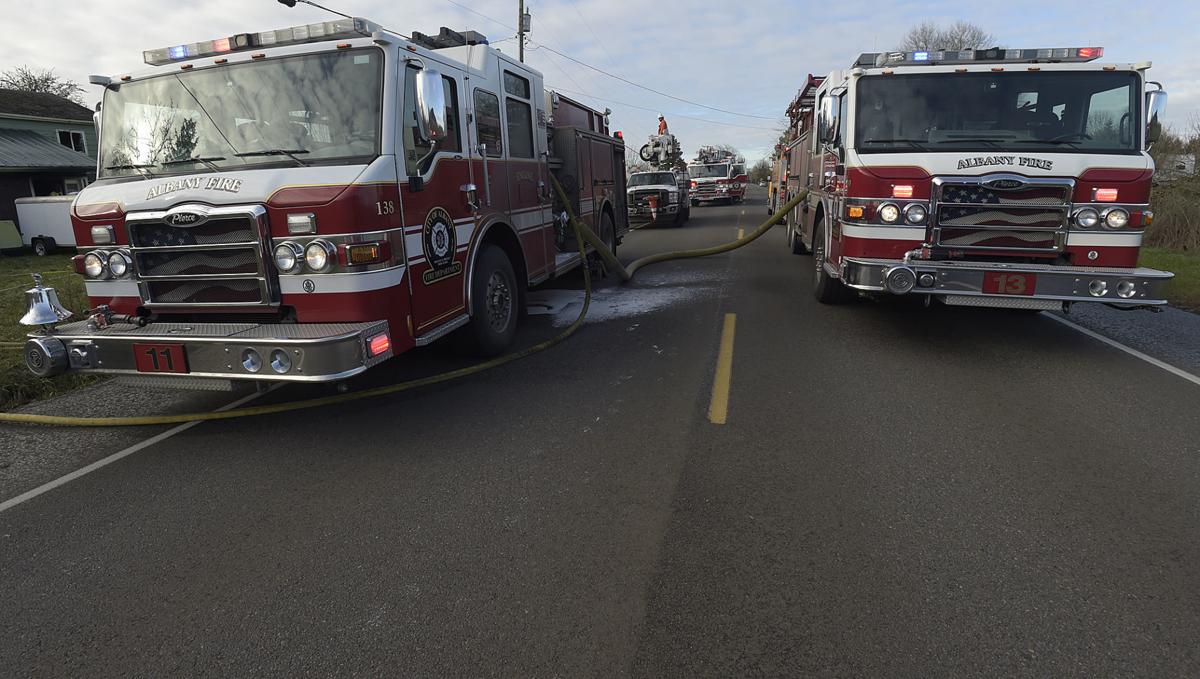 We strongly endorse Ballot Measure 22-181, a public safety levy renewal that would collect an estimated $23.4 million over five years and help fund the city of Albany's police and fire departments.
The endorsement was the easiest of decisions, even as we factored in the ramifications of the novel coronavirus pandemic. In fact, COVID-19 makes the passage of this levy renewal even more critical.
The campaign for this levy, despite the matter's high importance, always seems to be relatively low-key. Perhaps that's because the levy has found strong support from Albany residents.
This should be a landslide again, and we'll explain why in a bit. But first, here's an overview of the levy.
Again, Ballot Measure 22-181 is simply a renewal and not a tax increase. The rate is the same as when it passed with 65 percent "yes" votes in 2016. The first such levy along these lines for the city was passed in 2002, according to Albany Mayor Sharon Konopa.
The levy renewal would raise $1.15 per $1,000 of assessed value. If an Albany home were valued at $300,000, the homeowner would pay $345 each year. If you home is worth $200,000 — and yes, there still are many homes assessed at this amount in Albany — you'd pay roughly $230.
Our support for Ballot Measure 22-181 comes because the levy renewal will provide funding for staffing, equipment and training for the most essential public services for society. It doesn't get more basic than local heroes and heroines protecting lives — and risking their own.
We realize that times are tough economically due to the novel coronavirus pandemic. Some families are struggling, and the Linn County Commissioners recently estimated that unemployment was at about 20 percent. There should be little question that it's difficult for many families right now with all the layoffs and furloughs.
But the scourge of COVID-19, and the resulting economic devastation, is precisely why this levy is so key this time around.
Due to the pandemic, the city of Albany, like many other government bodies, will face serious budget issues due to reduced tax revenues.
The levy will provide a lifeline to the police and fire departments and could help prevent job losses; both agencies have frozen positions in the current operating budget.
Passing the measure will provide a lifeline to residents in a very real way, because it will help keep police officers patrolling the streets, and help keep firefighters and paramedics available to respond to emergencies.
Many experts believe that crime, substance abuse and other problems go up during economic downturns, putting stress on agencies, and that seems logical. The pandemic seems to have slowed crime down initially in the mid-Willamette Valley, but as people get more desperate, things could change.
Regardless of how the economy will react due to the novel coronavirus pandemic and government restrictions aimed at protecting communities, there's no doubt that our police and fire workers are performing admirably during this public health crisis.
The Albany Fire Department responds to help sick individuals, after all.
The Albany Police Department regularly deals with at-risk populations such as the homeless and drug abusers, and we've seen far too many reports of officers being assaulted after contacting sketchy individuals.
Even more mundane interactions can have an ominous feel with the pandemic, and our police officers and firefighters throughout Linn and Benton counties are far more at risk for contracting COVID-19 than the general public.
But these brave men and women continue to heed the call of duty for our communities.
If you vote "no" on Ballot Measure 22-181, you might save a few hundred dollars if you're a property owner. But think hard about what you'll lose.
By voting "yes" on the levy renewal, Albany residents will help support these public safety workers and agencies, and help keep their hometown safe.
Concerned about COVID-19?
Sign up now to get the most recent coronavirus headlines and other important local and national news sent to your email inbox daily.