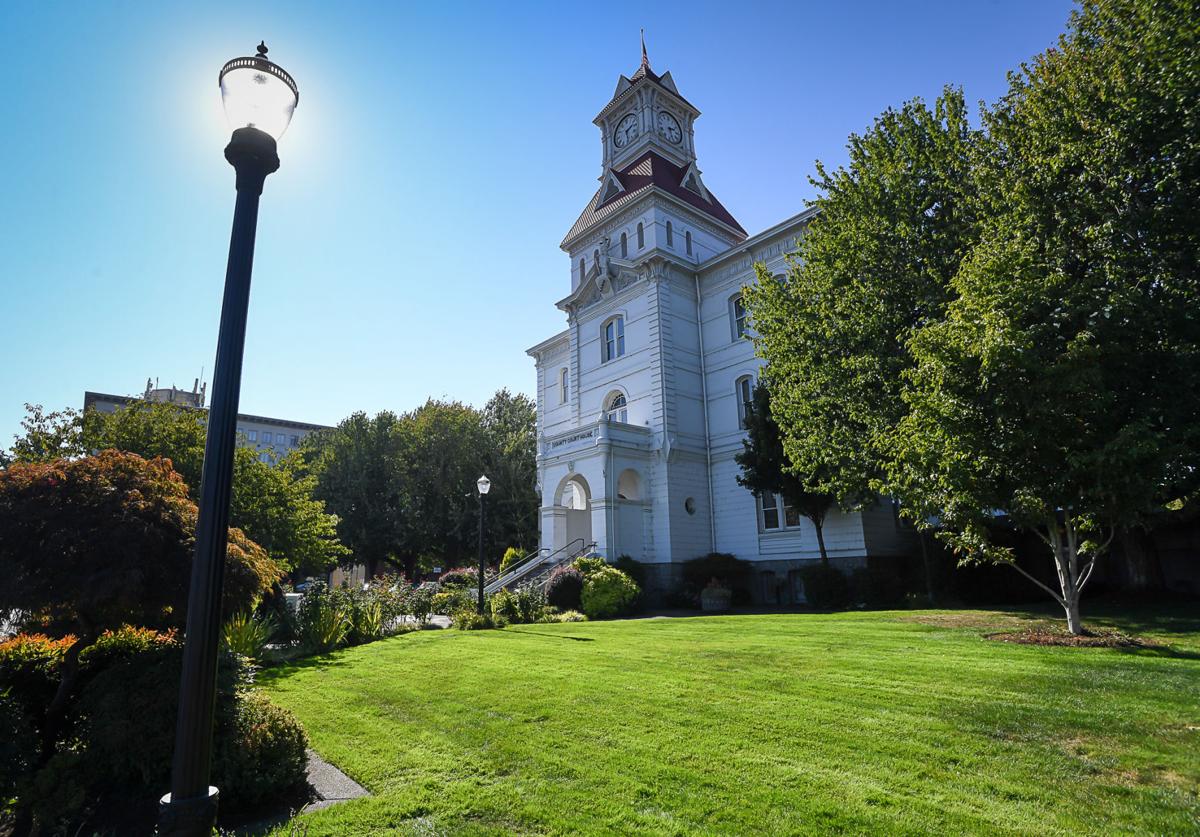 Two seats on the Benton County Board of Commissioners are up for grabs in the November general election, and two established local leaders, Commissioner Xan Augerot and Corvallis City Council member Nancy Wyse, should get your votes.
Augerot, a Democrat, is the incumbent for Position 2, having been elected four years ago, and her experience gives her a natural advantage. Her job, quite literally, is to understand the challenges facing Benton County. Still, we have been impressed with Augerot's knowledge of the issues, and her editorial board interview was quite frankly one of the strongest we had this fall.
She's sharp and able to clearly articulate the issues facing the area, such as th need to respond to COVID-19 and keep businesses and organizations operating during the pandemic.
Augerot also is looking to continue her work on criminal justice system improvements, and firmly believes a new jail and courthouse are necessary for Benton County — as well as additional mental health and substance abuse treatment offerings.
The two challengers for the spot are Republican Tom Cordier and Mike Beilstein, the Pacific Green and Progressive parties' candidate.
Cordier makes some excellent points regarding the budget — he wants to eliminate waste — and government transparency. But in Benton County, which generally votes deep blue, he seems a poor fit.
Many Albany residents are familiar with Cordier due to his frequent criticisms of local government (he lives in North Albany, which makes him a Benton County resident). He's often made solid arguments regarding spending and resources, particularly on urban renewal, but we're unsure if his temperament is well-suited to the collaboration necessary for county commissioners.
Beilstein, though associated with "minor" parties, is nevertheless an established local politician who has served six terms on the Corvallis City Council. His top issue is climate change, and he wants to steer Benton County away from using fossil fuels.
Though affable, Beilstein could be a bit of a wild card on the council, and he might play the same role in this election by serving as an irritant to the two-party system. Nov. 3 marks Benton County's first foray into ranked choice voting, and Beilstein ran to give voters a good experience with the process. There's a good chance he finishes second in the race, but who knows what chances voters will be willing to take with this new system? We're intrigued, but he's not the right top choice
Overall, Augerot has a good track record and she seems to relish her role as a problem-solver. She's demonstrated her competence in the role of Benton County commissioner. Voters should give her another four years in office.
Wyse, a Democrat, is one of three candidates vying to replace longtime Benton County Commissioner Annabelle Jarmillo, who is retiring at the end of the year.
Also running for Position No. 3 on the board are Republican John Sarna and Libertarian Cody Serdar.
Wyse currently is in her second term on the Corvallis council. Though soft-spoken, she always seems well prepared when she discusses the issues at council meetings, and she said her biggest accomplishment was getting a 911 district passed for Corvallis. Wyse also has served on a number of other local government boards, including the Benton County Planning Commission and Budget Committee.
Like Augerot, Wyse sees the need for a new jail and courthouse as well as a holistic approach to criminal justice that addresses contributing factors. She also supports economic development, as well as preserving farm and forestland. She has been a strong and reasoned voice for responsible development and affordable housing.
Sarna did best during his editorial board interview when he addressed the need for Benton County to be more prepared for emergencies, such as a Cascadia subduction zone earthquake. He added that the county wasn't prepared for other disasters such as floods or epidemics, and needed to become more self-reliant, perhaps by using solar power, in case the grid went down.
He also believes a new jail facility is necessary for Benton County due to the catch-and-release nature of many arrests.
Serdar didn't respond to interview requests from the editorial board and a reporter, which is never a good sign from a candidate.
Wyse should be the top pick for Benton County Board of Commissioners Position No. 3 thanks to her breadth of experience in office and her solid performance on the Corvallis council. She deserves to move up through the ranks and help lead the county.