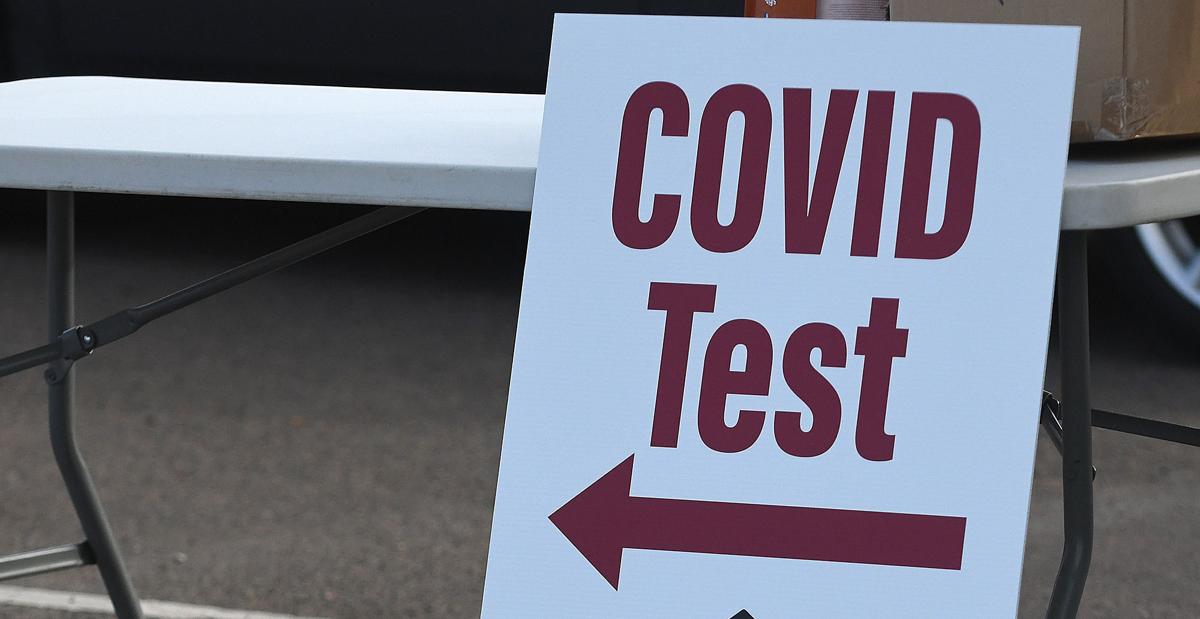 Benton County joined Linn County this week on Oregon's "extreme risk" list, which carries the state's most rigorous measures focused on preventing the spread of COVID-19.
There's no doubt these health and safety measures will be a source of pain during the "most wonderful time of the year" and will leave businesses reeling and families frustrated.
But we're going to try our best to follow the guidelines during the holidays, and you should, too.
The novel coronavirus pandemic continues to worsen at the national, state and local levels. Thankfully, our hospitals aren't overwhelmed here in the mid-Willamette Valley. In that regard, we've been very lucky, even compared to other locations in Oregon. But our communities certainly have seen an uptick in COVID-19 cases and deaths in recent weeks.
Under the extreme risk rules, social gatherings now are limited to no more than six people from two households, stores and shops must operate at limited capacity, indoor seating is banned at bars and restaurants, visitors are prohibited at retirement homes, and gyms and fitness studios must close, among other restrictions.
But we'd like to suggest that you take extra precautions. Indoor gatherings should be avoided in general. Instead, consider exchanging gifts or celebrating outdoors, perhaps on a covered back patio. Bundle up for the weather and bring a travel mug of hot cocoa. Better yet, drop off presents and then have an extended phone conversation with elderly relatives rather than meeting with them in person.
Thankfully, most residents are being courteous, respectful and cautious in the midst of the pandemic.
Yes, you can still shop relatively safely in person at local stores, or online for that matter. And there's only a week left until Christmas, so do your civic duty and support local businesses.
But wear a mask, for Pete's sake. Unfortunately, we still see selfish knuckleheads not wearing facial coverings in stores — and businesses that won't enforce the guidelines — far too often in both Linn and Benton counties.
We realize we sound like a bit of a broken record in urging caution during the pandemic. We wrote a similar editorial right before Thanksgiving. But this bears repeating: Keeping your distance from loved ones this holiday season could save their lives.
So stay vigilant for the time being and stay in those pajamas to celebrate. Put on a classic Christmas album and enjoy the twinkling tree and the comforts of home.
Let the holiday round of social gatherings return in December 2021.
Looking back on 2020
With the new year fast approaching, it's time for us to look back on 2020, which certainly qualifies as one of the wildest years in decades.
Our award-winning reporters and photographers have created collections of their most memorable stories of the year, giving additional background or behind-the-scenes details about their work. The articles range from heartwarming to heartbreaking, from comedic to deadly serious.  
You can find these collections online by searching "fave-5" on our websites, and these amount to a real showcase for small town journalism.
This also is a great time to let you know that we'll have a year-in-review special edition on the stands Dec. 27. We'll take a look back on world and national news in 2020, as well as the top stories here in the mid-Willamette Valley. And with the pandemic, wildfires, racial injustice protests, and high-stakes elections, it was a jam-packed year locally.
Our newspapers currently are compiling a list of notable mid-valley residents who passed away in 2020, as well, and that will be part of a column that also will run on Dec. 27.
If you have a resident of Linn or Benton County that you'd like to nominate for our annual memorial editorial, please send an email to news@dhonline.com.
This list won't be comprehensive, of course, because there are far too many mid-valley residents who have made our communities — and the world — a better place. But we'll include the names of about 20 residents who will inspire us as we head into 2021.