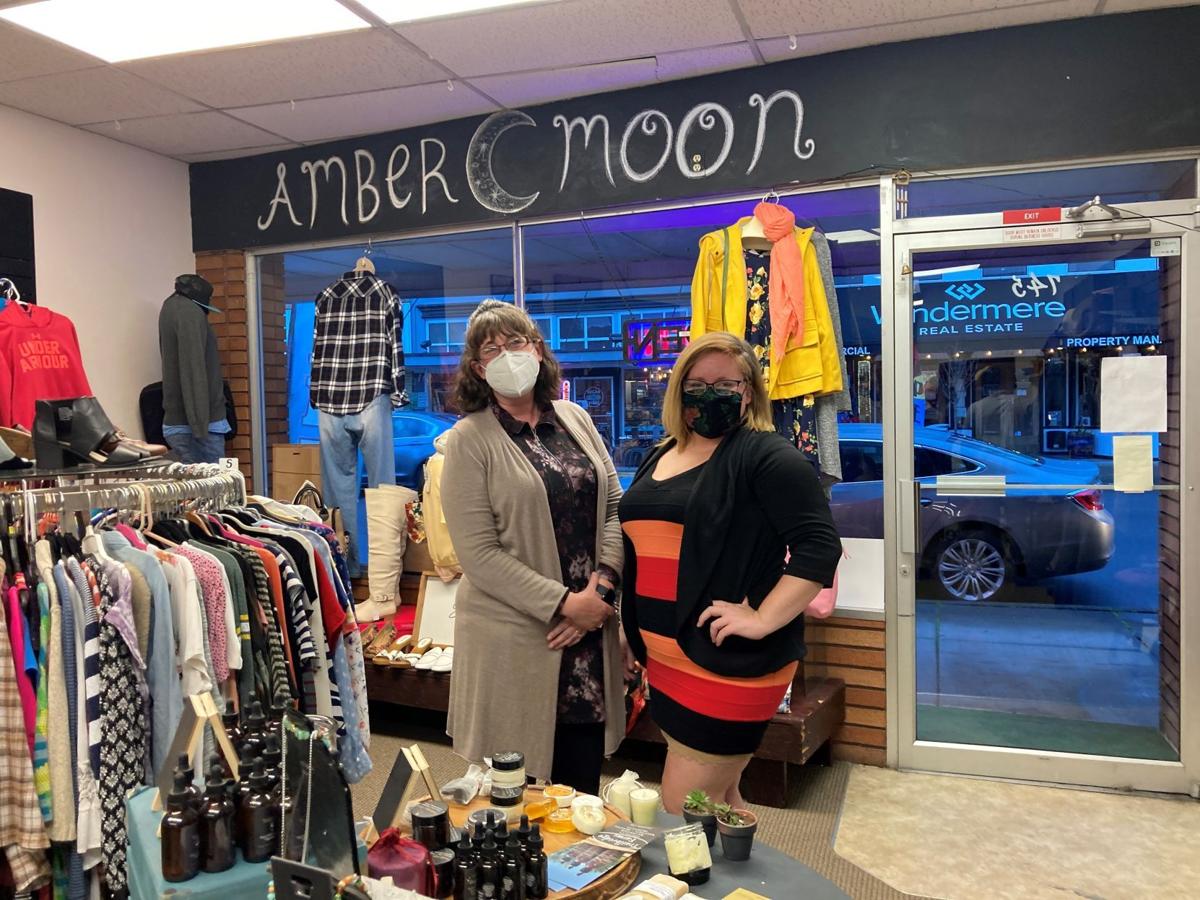 ROSE (roz) n. One of the most beautiful of all flowers, a symbol of fragrance and loveliness. Often given as a sign of appreciation.
RASPBERRY (raz'ber'e) n. A sharp, scornful comment, criticism or rebuke; a derisive, splatting noise, often called the Bronx cheer.
• ROSES to the hard-working repair crews that have braved the elements to restore power after severe winter storms struck the state just over a week ago. More than 350,000 Oregonians lost access to electricity in what has been described as the worst ice storm in 40 years, including about 10,500 homes and businesses in the mid-Willamette Valley. Since the storms rolled in on Feb. 12, utility workers have been laboring around the clock to get customers reconnected to the grid. Crews from Consumers Power and Pacific Power, the two main electric utilities in the mid-valley, have been aided by emergency reinforcements brought in from outside the area, including Pacific Power's sister companies Rocky Mountain Power, MidAmerican Energy and NV Energy. It's a herculean task: Pacific Power's mid-valley damage report includes 166 distribution poles, 93 transformers, 228 crossarms and 88,000 feet of wire that needed repair or replacement. We appreciate all their hard work on our behalf.
• ROSES to Benton County's new equity, diversity and inclusion coordinator, JoeHahn, who identifies as biracial, non-binary and gay. They also use a combination of their first and last names as a single name. It's a new position for Benton County, created to help ensure county government delivers services equitably to all residents. As JoeHahn told the newspaper, "I am looking for the staff of Benton County to see how equity, diversity and inclusion is integral to the success of all of our work in every single department. From fixing potholes to providing COVID-19 vaccines, equity needs to be at the center of our work." We wish them well.
• ROSES to Chuck Tourtillott, the new director of Heartland Humane Society in Corvallis. He succeeds Andrea Thornberry, who led the nonprofit for 12 years before leaving the organization in late 2019. Tourtillott comes to the mid-valley from Fort Bragg, California, where he served as director of the Mendocino Coast Humane Society. Now 62, he began his career as an animal caretaker 35 years ago at the Denver Zoo and brings a lifelong passion for helping animals to his work. We extend a warm mid-valley welcome to Tourtillott and his family.
• ROSES to Lisa Avery, the new president of Linn-Benton Community College. She succeeds Greg Hamann, who announced his retirement in 2019 after leading the institution for 10 years. Avery, who previously served as president of Portland Community College's Sylvania campus, moved into her new job on July 1, in the midst of the pandemic. As she told the newspaper, COVID-19 has made it tough for her to settle into her new role. "The challenge is that we're doing most of our work by remote right now, and the president's job is a people job," he said. "It's my job to be out in the community at Chamber of Commerce and Rotary Club meetings and meeting with industry partners." The coronavirus has also compounded other challenges facing LBCC, such as budget woes and lagging enrollment. But Avery said she wanted to come to LBCC because of its solid reputation and she's confident the college will bounce back as it helps mid-valley residents weather the pandemic. We like her positive attitude and wish her every success.
• ROSES to the return of First Fridays in Lebanon. The monthly event, sponsored by the Lebanon Downtown Association, encourages shoppers to patronize local businesses. Like so many other in-person events, it was forced to shut down last March as part of the effort to stop the spread of COVID-19. But the LDA restarted the campaign last month, with a few modifications aimed at spreading out visitors throughout the course of the day to limit the risk of virus transmission, and its return brought a much-needed boost to downtown merchants. It was a welcome sign of hope that we may be starting to turn the corner on the pandemic here in the mid-valley.